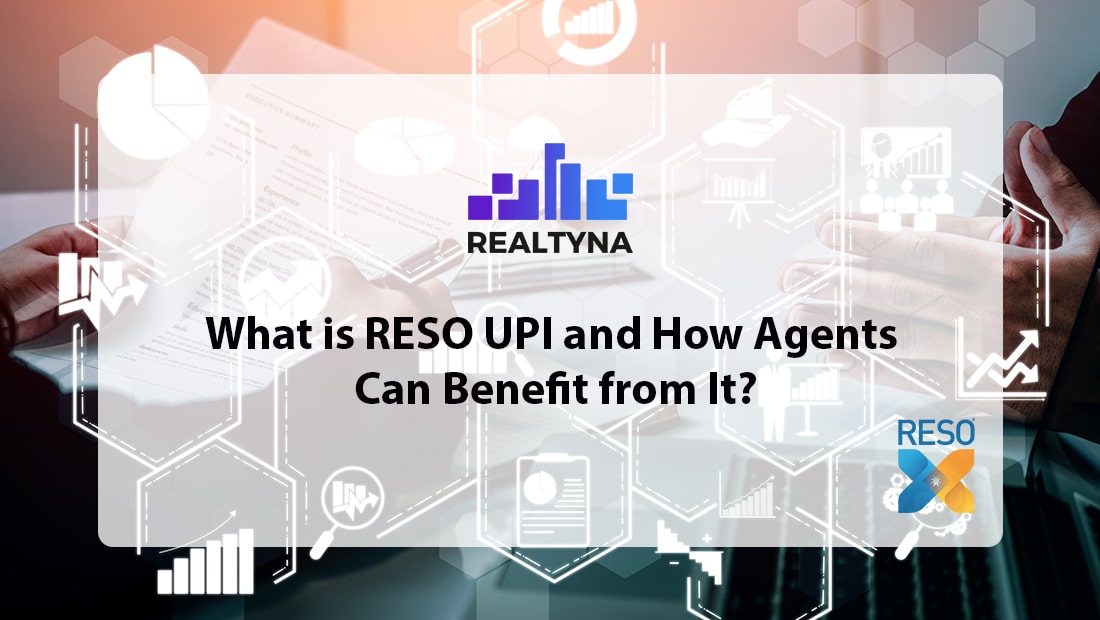 What is RESO UPI and How Agents Can Benefit from It?
03 Jan 2020

Posted at 11:00h
0 Comments
Our vast, multiple MLS system can be burdensome. It's not always easy to have accurate information for every listing, and properties are not always managed in the right way. Sometimes putting all the information together in one place is hard, which can lead to confusion for buyers.
Things get even more complicated when we talk about duplicate listings. Some agents working in several markets, enter the same listing in multiple MLS. But this can lead to duplicates on aggregators and buyer-facing sites.
Of course, buyers only want to see one unique listing. So, if properties had some sort of unique code, things would be simpler.
This is how RESO's UPI comes in handy.
What is RESO UPI?
RESO UPI, or universal property identification, is a standardized ID system for properties across the U.S. In short, it's a unique code standard model to identify properties. RESO UPI is a way to connect various pieces of information and associate them with the same property.
With UPI you can combine a property with information about the owner, tax records or lot information. UPI is the link that puts it all together.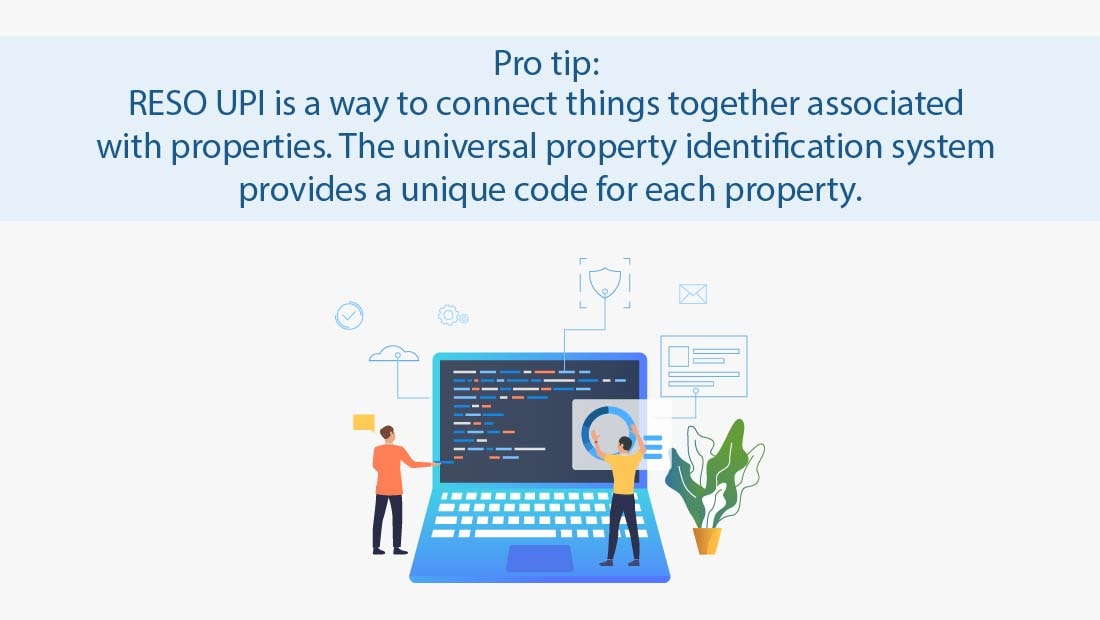 The Benefits from Reso UPI
RESO UPI helps to make agents' lives easier. One of the most important functions it has is deduplication. UPI removes the problem of duplicate properties displayed on broker and agent websites when they belong to multiple MLSs. For example, sometimes agents have listings on several MLSs. Preventing duplicates on aggregator and IDX websites can be a challenge.
UPI makes deduplication easier and simpler.
The easier it is for buyers to research information online about a property, the better it is for agents. Using UPI helps agents simplify their work and to market listings in a more effective way. In this competitive market, having detailed, accurate information is crucially important.
The best way to collect records from multiple sources and display them in one location is to use UPI. The UPI gives agent websites a chance to have the same market depth as a nationwide portal. Agents can also create a parcel-centric website.
To sum up, UPI gives better and wider information about properties, simplifies the search process and minimizes duplication.
Have a question about UPI? Leave us a comment below.