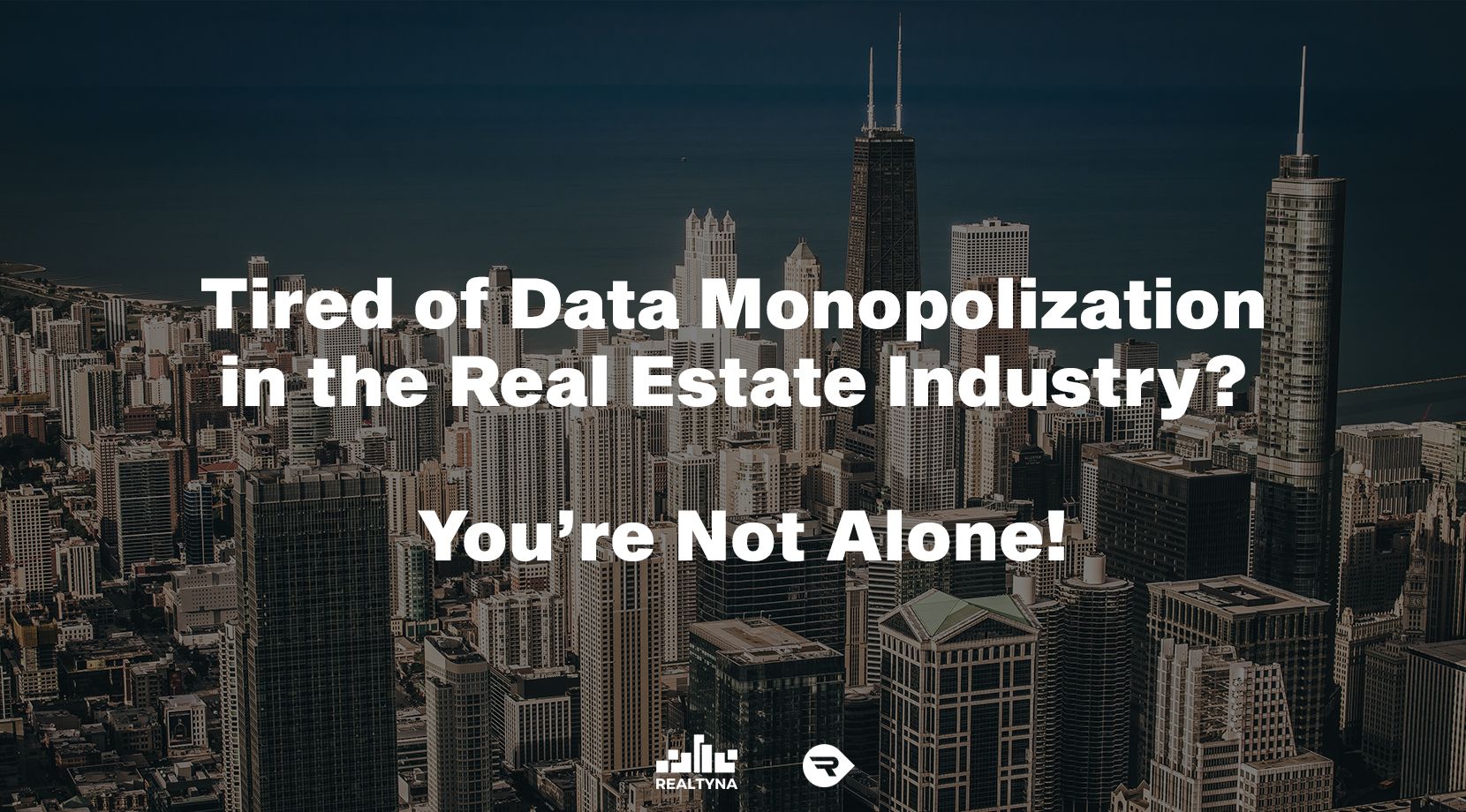 Tired of Data Monopolization in the Real Estate Industry? You're Not Alone!
01 Feb 2021

Posted at 11:00h
0 Comments
The real estate industry is one of the most positive industries to work in. Current events showcase just how dedicated and hardworking real estate professionals are. But despite the amazing people working in this industry, there are still many issues that slow down the progress of the real estate industry.
Decentralization, lack of standardization, and most importantly, monopolization of data is something that real estate professionals are struggling with daily. Generating leads is always something real estate agents are thinking about constantly. It is no surprise that real estate agents are considered some of the best marketing specialists. There is that plan every new real estate agent follows—create a bunch of social media platforms, create a mobile responsive and aesthetic website, create an informative and valuable blog, and then wait and see.
All these marketing tools require different inputs and strategies, which makes it practically impossible for real estate agents to focus on their actual job—selling houses and closing deals. As many real estate agents report, it seems like they're juggling a million tasks at once 24/7. But add to that limited access to data, and it makes things so much harder.
This is why Realtyna is happy to announce the launch of a new project and social media platform for real estate agents—RealtyFeed.
What Is RealtyFeed?
RealtyFeed is a new gamified platform for real estate agents that includes the best features of property portals and the best features of a social network.
RealtyFeed is an exclusive platform powered by and created for real estate agents.
What Sets RealtyFeed Apart and Why Should Real Estate Agents Be Interested?
RealtyFeed was created to solve problems.
It's a global platform that offers real estate agents the opportunity to finally focus their efforts on one platform. Gone are the days when real estate agents needed Facebook, LinkedIn, and Instagram on top of a personal website to properly market their brand. RealtyFeed is a unified platform with the key features of the aforementioned social channels.
It's a social network that helps build cooperation between real estate agents and buyers.

It's a business development platform that serves as your professional profile.

It's a platform that raises brand awareness and provides credibility showcased by your status.

It's a visual platform where you can share your most beautiful listings.
Why Republic Campaign?
The real estate industry will see significant changes only with the help of real estate agents. We've chosen a campaign on a crowd investing platform to democratize the investment process and make it available also for Realtors. We want to share our success and give the keys of change to the real estate professionals.
Check out our Republic Campaign and find out more about RealtyFeed.