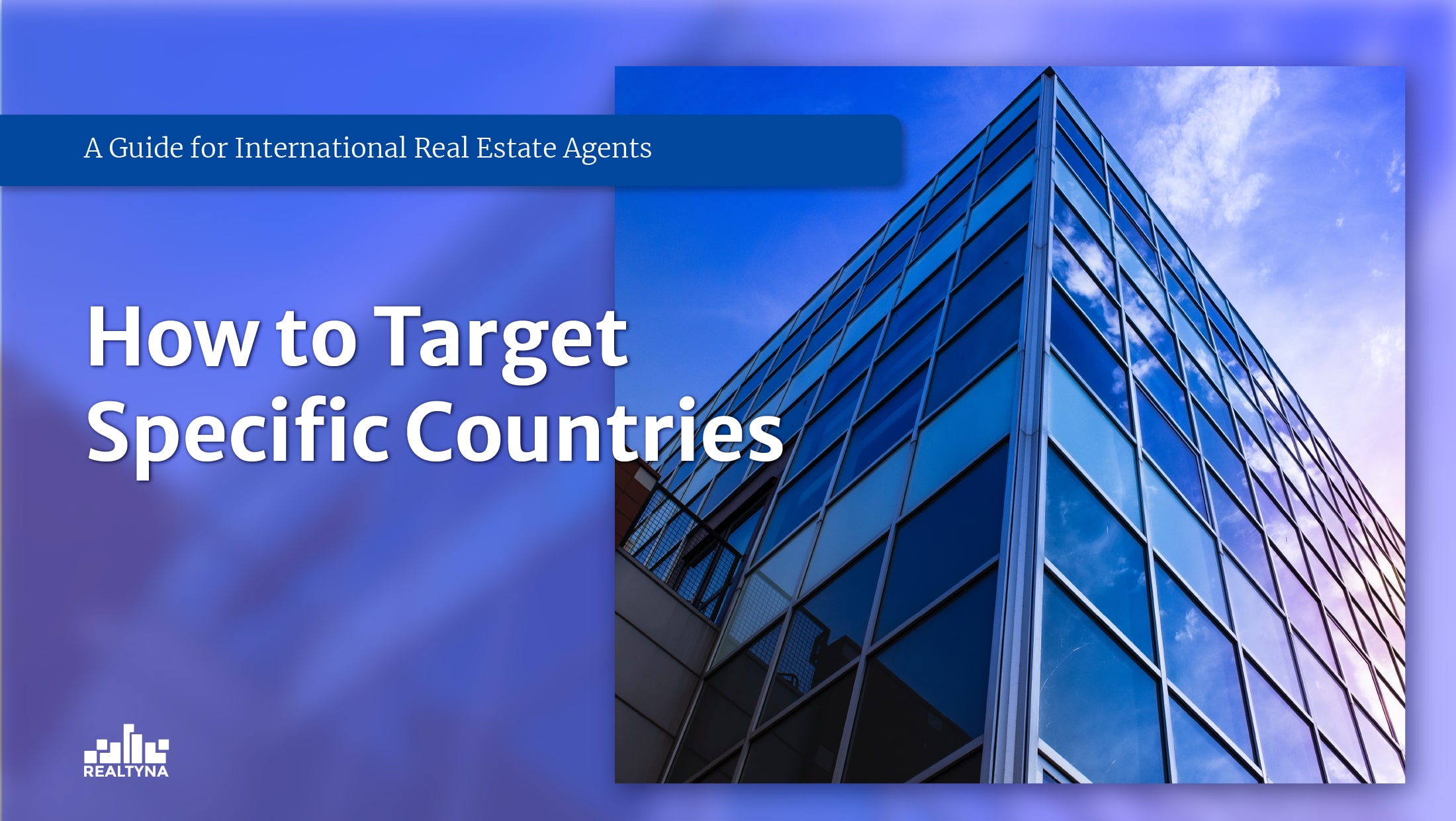 How to Target Specific Countries – A Guide for International Real Estate Agents
06 Jun 2021

Posted at 11:00h
0 Comments
Imagine you're a freshly faced real estate agent specializing in the international niche. As an international real estate agent, you know that it's your responsibility to help non-residents to buy or sell a property in your specific country.
But the question arises, how can you actually get international clients? Each traditional lead generation method is applicable for the international niche of the real estate industry. But it needs a little bit of tweaking.
Today we will talk about targeting — specifically how you can target different countries even though you're a U.S. or Canada-based agent.
Let's dive in.
Geotargeting for International Real Estate Agents
So, what is geotargeting? And how is it applicable to international real estate agents?
Geotargeting, as the name suggests, is a type of advertisement that uses location data to target and reach consumers.
As an international real estate agent, it's important for you to target the right audience. Imagine, you're a U.S.-based real estate agent and you specifically work with international clients from France. How can you let your potential clients know about your brand?
As experts suggest, there are a couple of ways of doing that.
Country Code Top Level Domain

– This is a domain that is specific for the country. If we continue our analogy, France's domain code will be

.fr.

People usually trust a more local approach when it comes to websites, so having a local domain with .fr will make your brand more credible. Some people fear that having a local domain will also mean the need to have a local hosting. But as experts suggest, SEO and hosting are not correlated anymore. A long time ago when the search console wasn't established yet, Google crawlers were checking hosting locations as well. Right now, it's not important anymore.

Another method is to use a top level domain such as .com or .net and use the geotargeting in the search console settings. Use the International Targeting Report and check the geographic target and choose the country you want to target or remove the unnecessary countries. But remember, this method works only if you're targeting one country. For targeting multiple countries at once, this method won't work.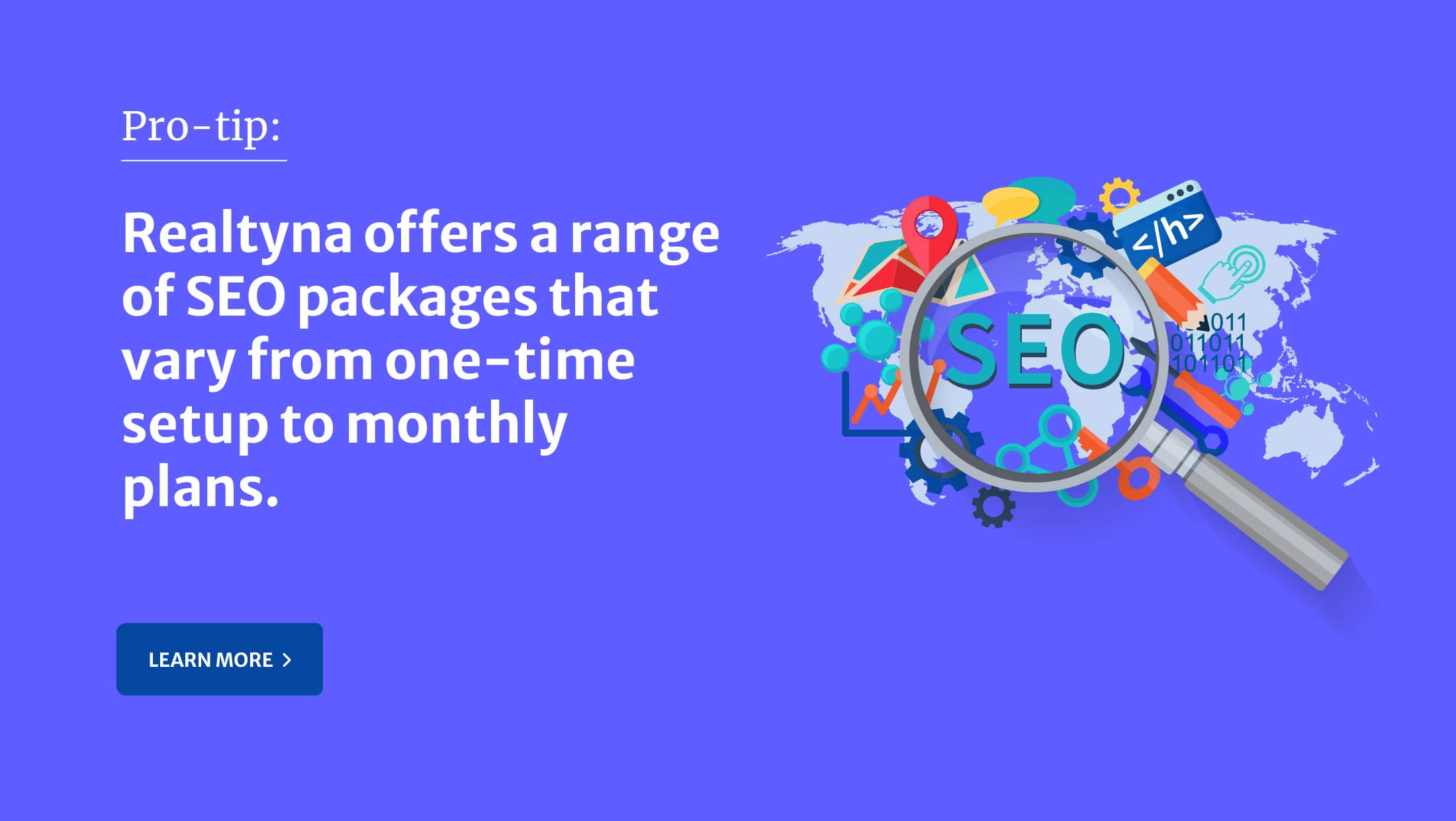 Multi-Regional Websites for International Real Estate Agents
What about multi-regional or multilingual websites? Multi-regional websites specifically target many regions at once. Often, they are multilingual. Another example is Canada, where you may have a French and English version of your content. Since you're targeting one country, geotargeting — specifically the method we mentioned above — will work for you. Having a multilingual and multi-regional website is a little bit tricky. It requires more technical knowledge and maybe even the help of a developer. In any case, Google Developers provides you with all necessary SEO information to manage multilingual and multi-regional websites. Please check these resources:
Multi-regional and multilingual websites
Localized versions of your page
International Targeting Report
P.S. Interested in Google My Business for real estate agents? Check out our blog Google My Business- Why Is It Important for the Real Estate Agents.
We also provide extensive SEO package services that include improving your Google My Business Account. Choose your plan and contact us for more information.