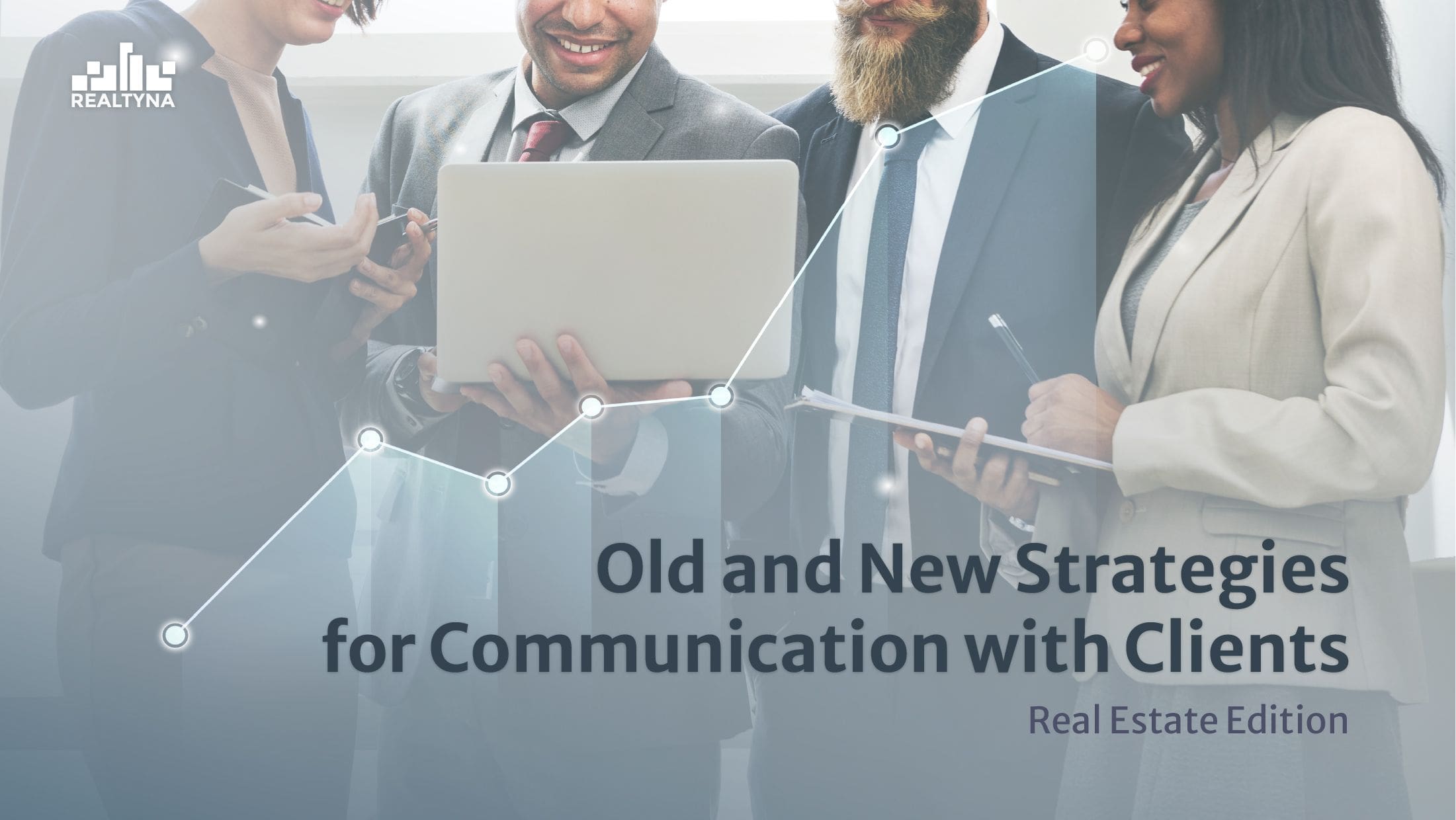 Old and New Strategies for Communication with Clients – Real Estate Edition
08 Sep 2021

Posted at 11:00h
0 Comments
Being a professional in real estate requires a good communication strategy with former and future clients. From time to time, the strategies change and evolve, and it becomes easier and easier for real estate agents to achieve their goals.
Today, we are going to highlight old and new strategies for communication with clients in the real estate industry. Let us have a look and discuss the best strategies for real estate professionals and how we can choose one.
Let's jump into it!
Communication With Clients – Why it Matters
Communication is key in every business, but especially in the real estate industry. Real estate professionals tend to have communication with several different clients on a daily basis. Communication simply matters for them. And there are some different strategies that real estate agents can use while speaking to clients. Good strategy simply means success and more clients for real estate professionals.
Cold Calling – Old Communication Strategy
In the past years, cold-calling was something that every business was using actively to gain more clients. Quite simply, before technological evolution, mobile phones and cold-calling were the best way to achieve success. It could be considered as a win-win strategy, for both customers and for real estate agents. But as time passed and everything changed, cold-calling became the old strategy for communication with clients.
Today, cold calling is not used by most real estate agents and professionals. They tend to use different and new strategies for communication instead. Quite simply, cold calling has become the old strategy and it has become the subject of critique for both real estate agents and customers.
But what are the new strategies for communication?
New Communication Strategy for Real Estate Professionals
Real Estate Website + CRM
Owning a real estate website is considered the best tool for communicating with clients and generating more leads. A well structured real estate website with useful features is something that brings success. But there is one thing that should be considered. Websites require a good CRM, or customer relationship management. The top 5 main features of CRM are highlighted below:
Gathers necessary information about website visitors

Monitors website visitors' online activity

Captures leads through various forms

Advanced search filters for finding contacts, requests and more

Advanced form creator for managing contacts and requests
For more, check the video below:
Top Strategies for Good Communication
There are several useful strategies to consider while speaking with clients. No matter whether you are using cold calling or running a real estate website, these strategies work in both cases.
Prepare for communication- Before starting communication with the client, make sure that you are ready for any question that the client may have. This will help you to better communicate with future clients and they will see professionalism in your communication.
Choose the right time– Appropriate time is always one way towards success. While following up or calling for clients, always make sure that it is the right time for them. They should see that you definitely value their time and choosing the right time will help a lot in this case.
Be respectful– Always show you respect to your clients. By doing so, they will show respect back and customers will definitely be more assured that you are the right agent to choose.
Show your personality – One thing real estate professionals should know is how to show customers their personality while communicating with them. Clients should trust their real estate agents, so here personality plays a role.
If you are interested in more communication tips for real estate professionals, check our article on online communication tips and tricks for real estate agents.