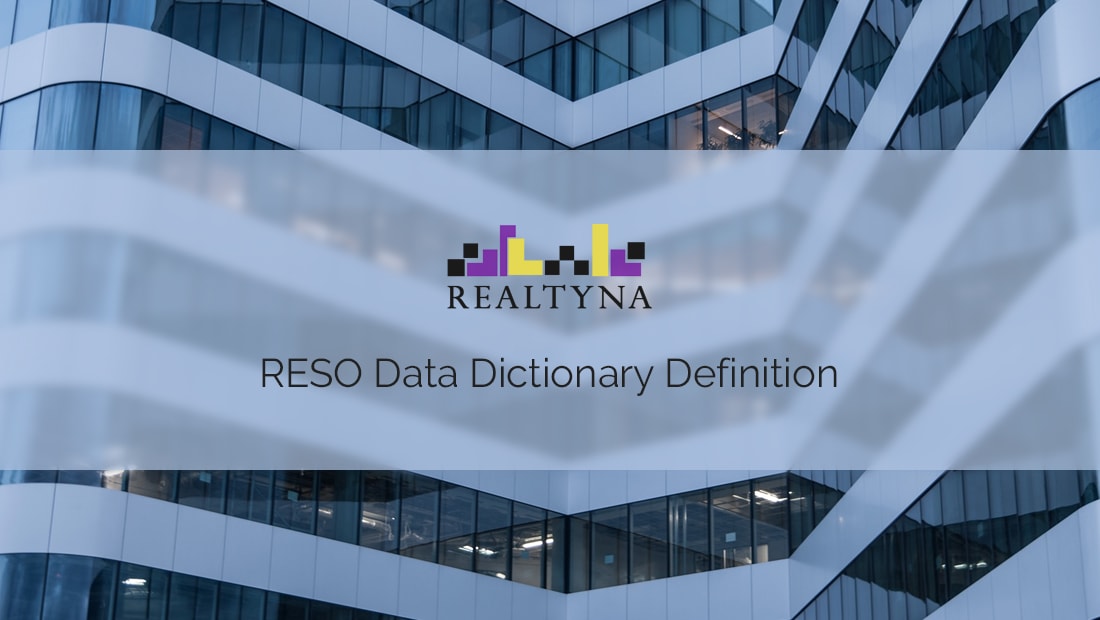 RESO Data Dictionary Definition
20 May 2018

Posted at 11:22h
0 Comments
The RESO Data Dictionary is a set of guidelines designed to standardize the structure and content of property listing data across the real estate industry to ensure MLSs, IDX websites, and apps "speak the same language."
Not clear enough? We'll explain each part of this definition.
SET OF GUIDELINES
As its name suggests, the RESO Data Dictionary is similar to a traditional dictionary. It's a collection of pages that bring meaning to various terms.
But instead of defining typical English words, the RESO Data Dictionary defines the fields and resources that make up property listings.
Let's look at an example.
In the RESO Data Dictionary, we can look up 'PropertyType Field.'
We would find:
Definition: A list of types of properties such as Residential, Lease, Income, Land, Mobile, Commercial Sale, etc…
Group: Property Resource
Simple Data Type: String List, Single
Suggested Maximum Length: 50
This tells us the meaning of this field, where it is located, the type of data it should contain and a maximum length.
STANDARDIZE THE STRUCTURE
In theory, every property listing in every MLS should have this same PropertyType Field, with the same meaning, and the same data contained. And all of the other fields in the property listings should be the same too.
Why is this important?
It's important because the real estate industry is decentralized. There is no one MLS that holds listings across the United States. Instead there are 700+ small to medium MLSs that operate their own database of listings for their coverage area.
The RESO Data Dictionary is one of several standards the Real Estate Standards Organization (RESO) has developed to address this challenge.
LUKE'S TIP: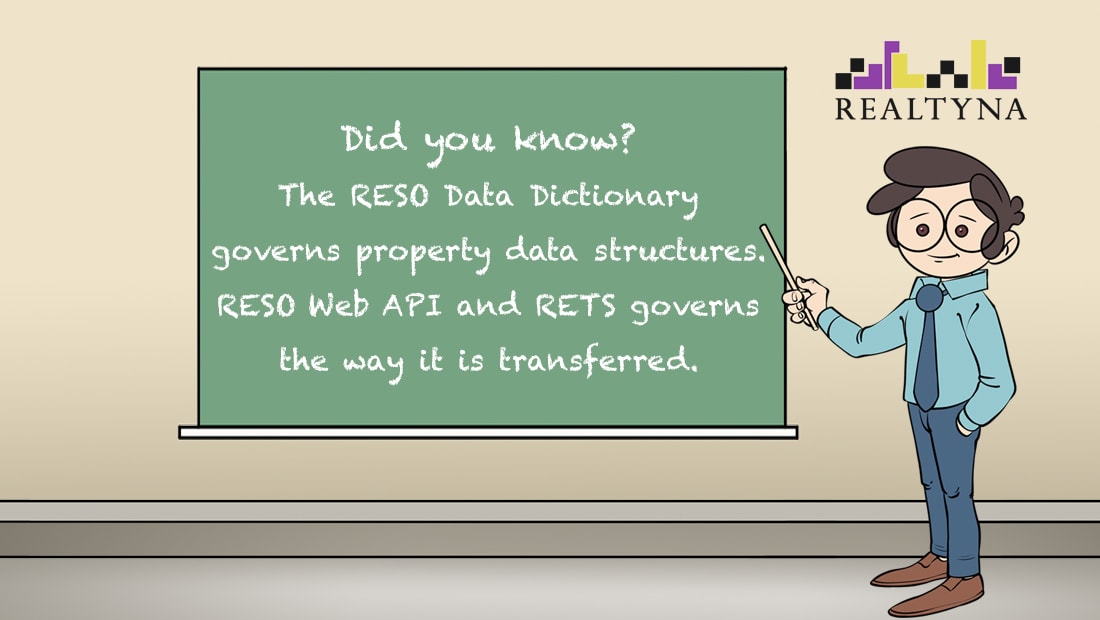 SPEAK THE SAME LANGUAGE
Without the RESO Data Dictionary there would be no predictability in the structure and content of listings. This would make it very difficult for agents and brokers to set up IDX websites and for developers to build new products.
In short, there is a reason the RESO Dictionary is considered the "Rosetta Stone" of real estate data. It helps speed the development of real estate technology products and bring down costs for agents and brokers.
We hope this article helped you get a grasp of RESO Data Dictionary and its purpose. Did we forget something? Leave a note in the comments.
Or for more on real estate data standards, check out our articles on RETS and RESO Web API.