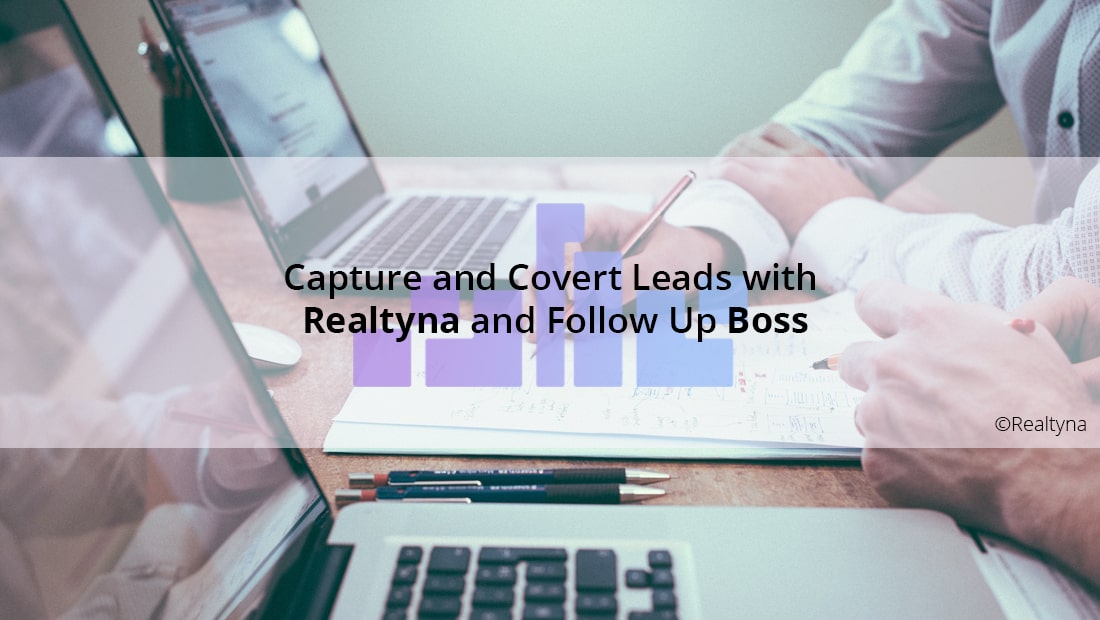 Capture and Covert Leads with Realtyna and Follow Up Boss
13 Nov 2018

Posted at 10:03h
0 Comments
When owning and operating a real estate business, one thing is for certain: the need for converting leads. Generating leads is one thing, but retaining them is another. The strategies, consistency and organization needed to manage conversions is often too much for a single person to handle, manually, while also trying to show and sell homes.
For those of you who have successfully managed to get by with a pen, piece of paper, and basic email capabilities, congratulations (and please share your secrets!). But for those of you who are like me, and want all the help automation can give, this is for you.
Realtyna has recently combined forces with Follow Up Boss to help you convert those leads, and succeed!
ABOUT THE PARTNERSHIP
The real estate industry is fragmented all around. Not only with the 500+ MLS in the United States, but also the technologies you need to get a head start. There are very few companies that offer a one-stop shop for all your online needs- a website, IDX/MLS listings, SEO value, marketing/lead capture, and a CRM. While, Realtyna does offer all of these functions, we also know that everyone has their tastes and every company has their specialties.
While we have a built-in CRM available, we know that our specialty is our WPL platform and MLS Integrations. This is why we have given our users the unique chance to choose a 3rd party CRM's, our preferred being Follow Up Boss, over our inhouse CRM. Follow Up Boss, like Realtyna, is heavily invested in their customers success. And the their product shows. This is why we are so pleased to work with them.
Now you can connect your WPL website with Follow Up Boss to convert all the leads your website captured, with a robust and detailed CRM.
A LITTLE ABOUT FOLLOW UP BOSS
Follow Up Boss has all the features of a normal CRM and then some. As expected, this platform will help your team keep track of leads and help you facilitate your communications and, as the name suggests, follow up.
Follow Up Boss has the ability to deeply integrate your WPL website. It will leverage information about how people are engaging with your website to prioritize follow up and drive sales results. It can also replace your office phone system to have it completely integrated into your CRM for better tracking and reporting. And uniquely, it is the only real estate CRM with fully integrated calling, texting and emailing functions.
This CRM works by:
automatically pulling in the leads you get from any source

automatically assigning them to the right agent

trigger automated follow ups on their behalf.
Then, through an accessible mobile app, web platform, and integrated communications tools, Follow Up Boss makes it really easy for agents to track and log their interactions for better transparency and performance.
HOW THE INTEGRATION WORKS
Much how it is previously mentioned, Follow Up Boss is integrated into your WPL plugin and grabs the lead data that is generated there. Currently, this is done with Zapier. Zapier is a website that makes such integrations between apps possible. All you need to do is:
set up an account with Zapier,

and then set up your zap with Follow Up Boss.
When you do this, anytime a new lead is created through your website, it will automatically filter to your Follow Up Boss account and go through all the appropriate channels and automation you have set up for it. Through Zapier, you are able to manage exactly how and where the leads will go, be it a specific agent, round robin, or the automatic texts Follow Up Boss offers. Check out our blog on Zapier for more information on how it can help you with your real estate lead generation.
If you are a Realtyna user that has been eyeing Follow Up Boss, or a Follow Up Boss user that has been wanting a more robust website for lead gen, now is your time to act (and comment below with any questions).