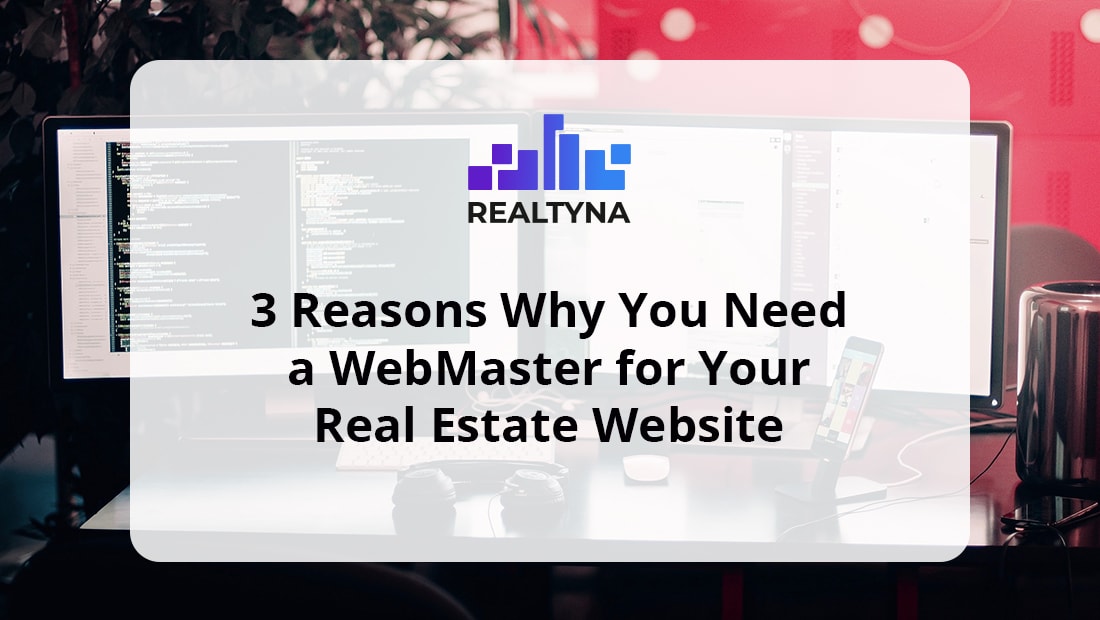 3 Reasons Why You Need a WebMaster for Your Real Estate Website
02 Aug 2019

Posted at 12:15h
0 Comments
So you need a Real Estate website? You need a professional plugin. A self-made website, or some without the proper features is one of the 10 Online Real Estate Marketing Mistakes You Do Not Want To Make. To help you out, we have 3 reasons why you should have a webmaster for your real estate website.
Outlook
Why? Because the website is your visit card. You can't afford to have people saying you are an amateur. If you need to be a significant player in the Real Estate market, you need to look brilliant.
Add-ons
When you meet a Real Estate agent, the first thing you notice is his outlook. After this, you probably start thinking about: is he good? What can he do?
The same is for websites. Besides looking cool, you need to be able to do things. Generally, this means you should integrate with your users and offer features to keep them browsing longer.
Webmasters, like Realtyna, can provide some add-ons which will help you in many things. Starting from breaking through Social Media and finishing on monitoring actions of your web page users, you can dominate the market.
Large Base Of Property Listings
Let's say, you already have a Real Estate website. Now you need property listings there.
To compete with other giants in the Real Estate industry, your website should be the all-in-one package. You need to have all the property listings in your region. That's why IDX integration exists.
Here you will need the help of webmasters again.
Many companies can provide IDX integration for you. They will take a huge base of property listings which are updating all the time as the market changes, and display it on your website. But the main word here is "display." Choose your webmaster wisely. Most companies provide IDX Integration which has some disadvantages. Users will see these listings on your website but in fact, they will not be there. They will be on your provider's server. This means, all the people interested in properties on your website will be counted as traffic for your provider. Not for you. The second disadvantage is that IDX integrated listings will likely not have their own, unique pages. So they will not be searched in Google as your listings.
Realtyna has a solution to these problems.
This is Organic MLS Integration.
Using it will bring the listings to your website and you will own them. They will have their pages and will be searched in Google so that you will have your deserved traffic.

Realtyna also offers a professional level Webmastering service package to assist you with the maintenance and care of your website.
To sum up, these are the main reasons why you need a webmaster for your Real Estate website. Check out this link for more on the difference between Organic IDX and IDX Integration.