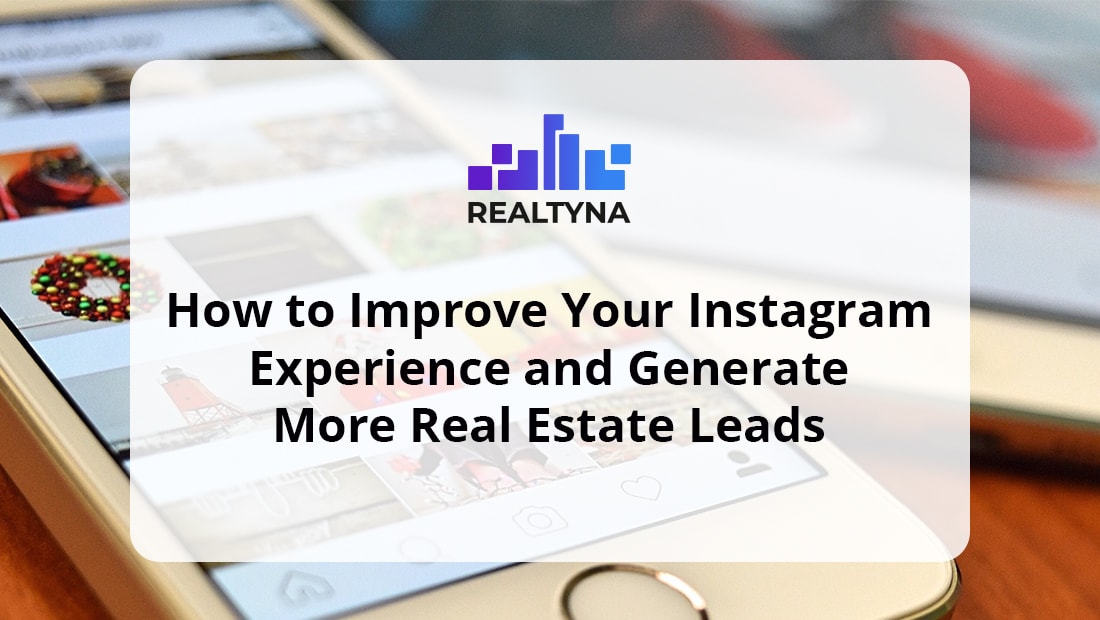 How to Improve Your Instagram Experience and Generate More Leads?
29 Aug 2019

Posted at 10:30h
0 Comments
Instagram is the most trendy social media network nowadays that every cool kid is obsessed with. Even using Instagram for Real Estate marketing is a huge thing these days.
It's truly a hymn to the visual imagery and with its growing popularity, it proves that sometimes pictures really say more than words. With its cool visual aesthetics and pleasing design Instagram becomes a serious competitor to Facebook and Twitter, two major giants, in terms of online marketing and managing your online presence.
Just look at the statistics: 500 Million users monthly, 216,000 photos posted every minute. Numbers can't lie, it's proof that this not so long ago created app, is a major contributor to the business field and it helps to generate more leads than every other social media network.
That does not mean that every brand should refuse any other social media and focus solely on Instagram for real estate leads.
No, every network matters, every social media has its unique features that help you connect more with your customers.
For example, Facebook is more focused on communication, if you want to build trust with your clients you should definitely use Facebook.
Instagram, on the other hand, is more about visuals. Think about your Instagram account as a facade of your brand. You want it to be as much attention-grabbing and flashy so that customers become interested and intrigued in your brand and would want to look behind the façade and stay longer.
With its 10 times more engagement and richer demographics, it's no surprise that the most successful businessmen and businesswomen, including real estate top specialists, are willing to try out Instagram for real estate marketing.
What are the Pros of Using Instagram for Real Estate Marketing?
As already mentioned, Instagram is more popular than Facebook and even Twitter, which means more engagement and more leads.

The audience is very rich and diverse so you can target people with different demographic indicators.

Instagram algorithm is way easier than Facebook's, so your post can easily appear on your followers feed and even be trending

Instagram has amazing filters so you can edit your images directly on your account, no more photoshop is needed.
How to Optimize Your Instagram Experience?
Be Specific and Don't Forget About Keywords.
Here is a thing about Instagram for real estate marketing. As every other platform, Instagram prefers your content to be specific. If your account is about retirement property, for instance, stick with it and don't post about boat houses.
You need to find your niche and then attract the right people. And don't forget to add keywords to convert your account into a searchable one.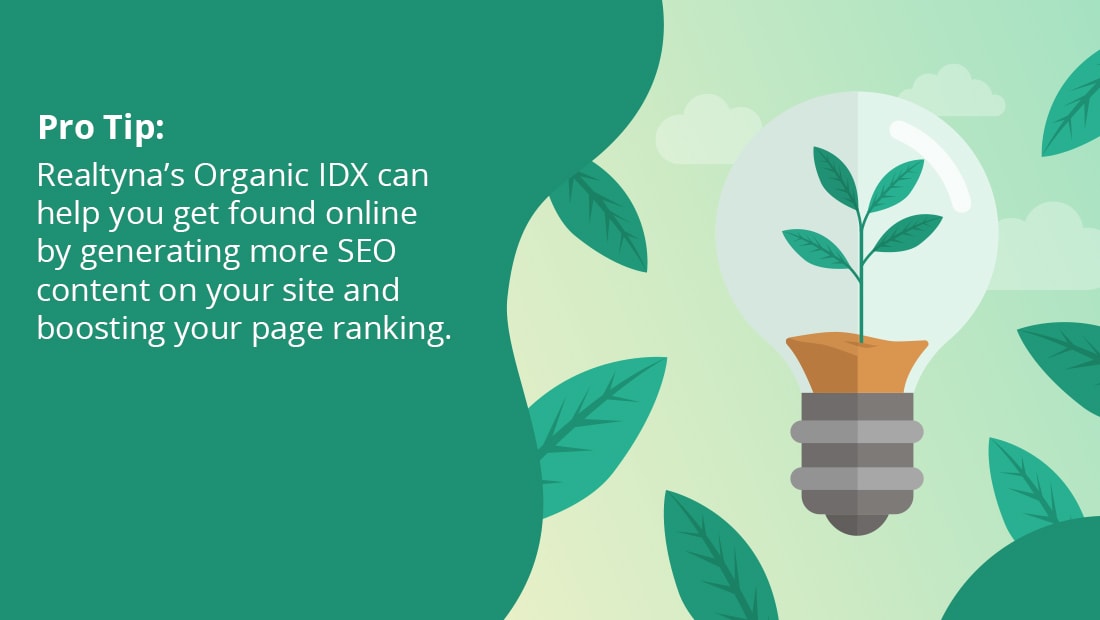 Pick Your Style.
Probably, you already noticed that the most popular accounts on Instagram, so-called "influencers" have one common thing, they have their own theme. It can be specific content that they're posting, body language or color palette.
In a nutshell, all the content that they post is very consistent. As already established, Instagram for real estate is all about aesthetics, therefore picking up your color palette will be more visually pleasing for viewers and as a result, boost your traffic.
Don't Forget About Pictures.
Your Instagram account reflects who are you, the vision of your brand. The last thing you want is to post unflattering visual content that will ruin your online presence. So, post pictures and videos you're sure are high quality. Use filters and high- end tools to edit them if needed.
Show Camaraderie.
Everyone knows that the real estate industry is a competitive and stressful business field. But it can be another way around. Like and comment on other real estate agents' posts and help them boost their traffic. Not only will you show camaraderie to your fellow colleagues and establish social connections but also boost your own traffic.
How? Well, Instagram likes every kind of activity, whether you're dealing with your own account or liking other account's posts.
Transform your Account Into Business One.
What is the purpose of converting your account into a business profile? It gives you an amazing opportunity to track all your data: traffic, clicks, charts, graphs and even demographic data. What is a better way of learning more about your clients? After-all, you are using instagram for your real estate marketing. Might as well have the tools to convert leads and track data.
Have answers to these questions? Feel free to share them with us in the comments below.
P.S Have more questions about managing your online presence? Check out this article How to Manage Your Online Reputation as a Real Estate Agent.