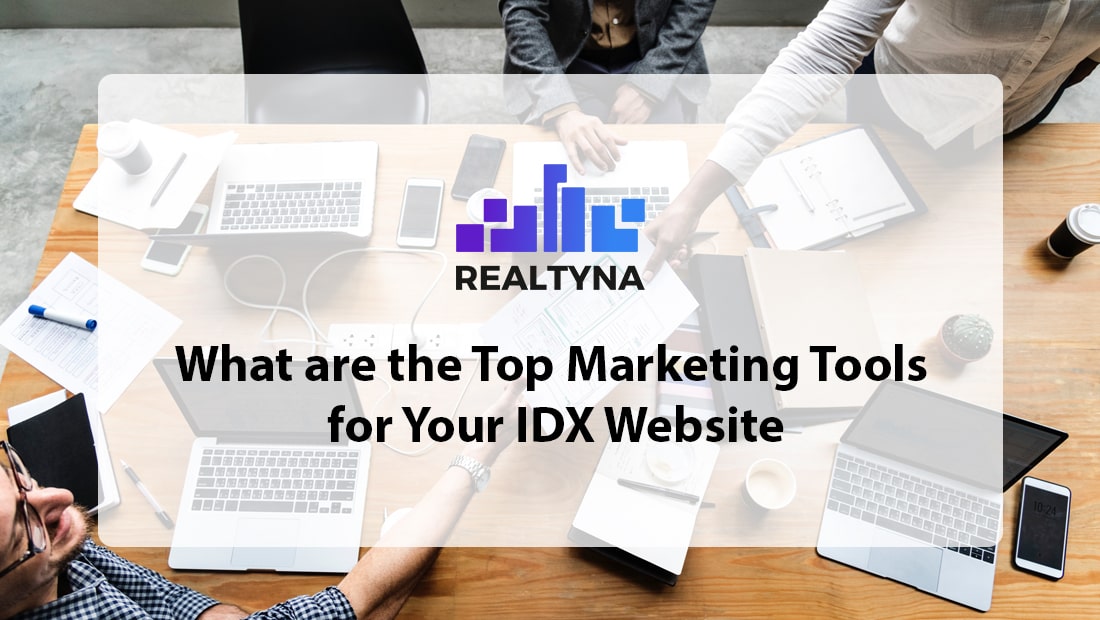 What are the Top Marketing Tools for Your IDX Website
14 Dec 2019

Posted at 10:00h
0 Comments
It's an established fact that in a world driven by technology, it's important to keep your online presence. Here is the thing, we live in a consumer-oriented world where the Internet has become the main platform for purchasing services, products, and information. Every day millions of people across the Globe turn on their devices whether it'll be mobile phones or personal computers with the sole goal to find a perfect item with the help of the All-knowing Internet.
There is no denying, the technological revolution rapidly changed the landscape of the business, and the real estate field, despite its static state and slow adaptation to changes, is starting to incorporate technological approaches more and more. We see real estate brands creating and maintaining websites, creating a complementary real estate apps and incorporating social media strategies into marketing plans.
As a result of the technological revolution and business changing its approach, marketing strategies are also changing constantly. Nowadays, in this Brave New World, marketing is more oriented on incorporating social media tools in its long-term strategies. Today we will talk about top marketing tools for your IDX website and how and why you should incorporate it.
SMS Add-On
Nowadays, more and more people ditch personal computers and laptops in favor of mobile devices. Here is the thing, average users touch their phones more than 2000 times a day. This means a higher open rate than with any other marketing strategy. According to marketing research, SMS marketing has a 98% open rate compared to the email's 20%. And more important, 90% of the messages are opened on average, 3 minutes after sending it.
It's an effective and time-saving marketing tool. You don't need to create a very long promotional text. The SMS you send should be short and practical, as we say, straight to business. In addition, you can use data analytics tools to track the hyperlinks and analyze who opens your messages. That way you will know the effectiveness of your SMS marketing campaign and you'll be able to adjust it according to the data. Other than that, just knowing your target audience is a must in every marketing strategy.
Facebook Marketing Add-On
Maintaining a social media account for your business is a priority these days. The growing popularity of social media can't be ignored. As already stated, we as consumers search for services and products on the internet and one of the first platforms that we check is social media. It's easy to scroll and navigate. Nowadays, social media represents one of the sources of credibility for companies.
Maintaining a Facebook business profile and providing your leads with valuable information is one way of handling your social media account. On the other hand, you can use the Facebook Marketing Add-On and diversify your content. How? The Facebook Add-on takes advantage of Facebook's Dynamic Ads to send your listings to Facebook and convert them into ads.
Any leads that visit your website and click on a listing can see ads for similar listings in their Facebook and Instagram feeds. Incorporating Facebook Add-on will help you to make your content look more rich. Having diverse content on your social media account is key in attracting more leads.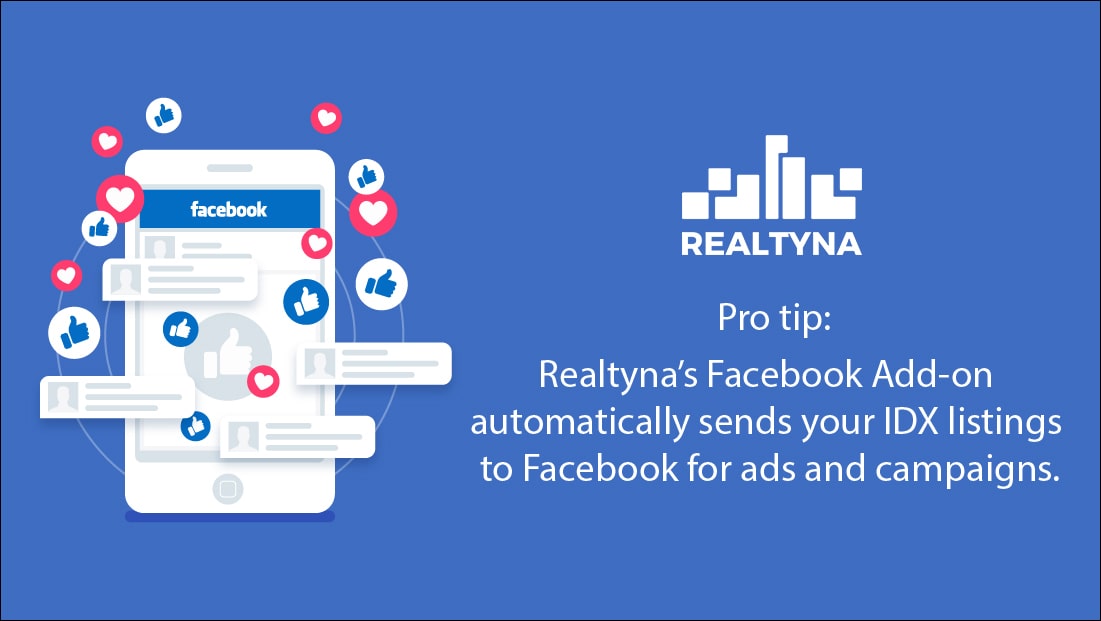 User Analytics Add-on
For your business to be successful and stay that way, you need to know your target audience. What do they like and what is an absolute no for them, in a nutshell, what works and what doesn't. Knowing the preferences of your leads gives you the opportunity to adjust any marketing campaign that you will have: whether it's an SMS, social or email marketing campaign.
So, what is User Analytics add-on and how does it work? User Analytics Add-on is an extension of Realtyna's WPL software. It integrates with your WPL real estate website for IDX and RETS and showcases the usage of your website. Including the preferences of your clients. You can call the data and it will produce the relevant results in the form of a chart or table. User Analytics add-on has a notable feature: you can choose the metric or a date range in order to identify how certain listings, searches, communities or neighborhoods performed in a certain period of time. So, now you see without having this information, you won't be able to promote your brand and your listings effectively.
P.S Want to know more about Marketing tools for your IDX website? Check out this link New Real Estate Add-on Packages.