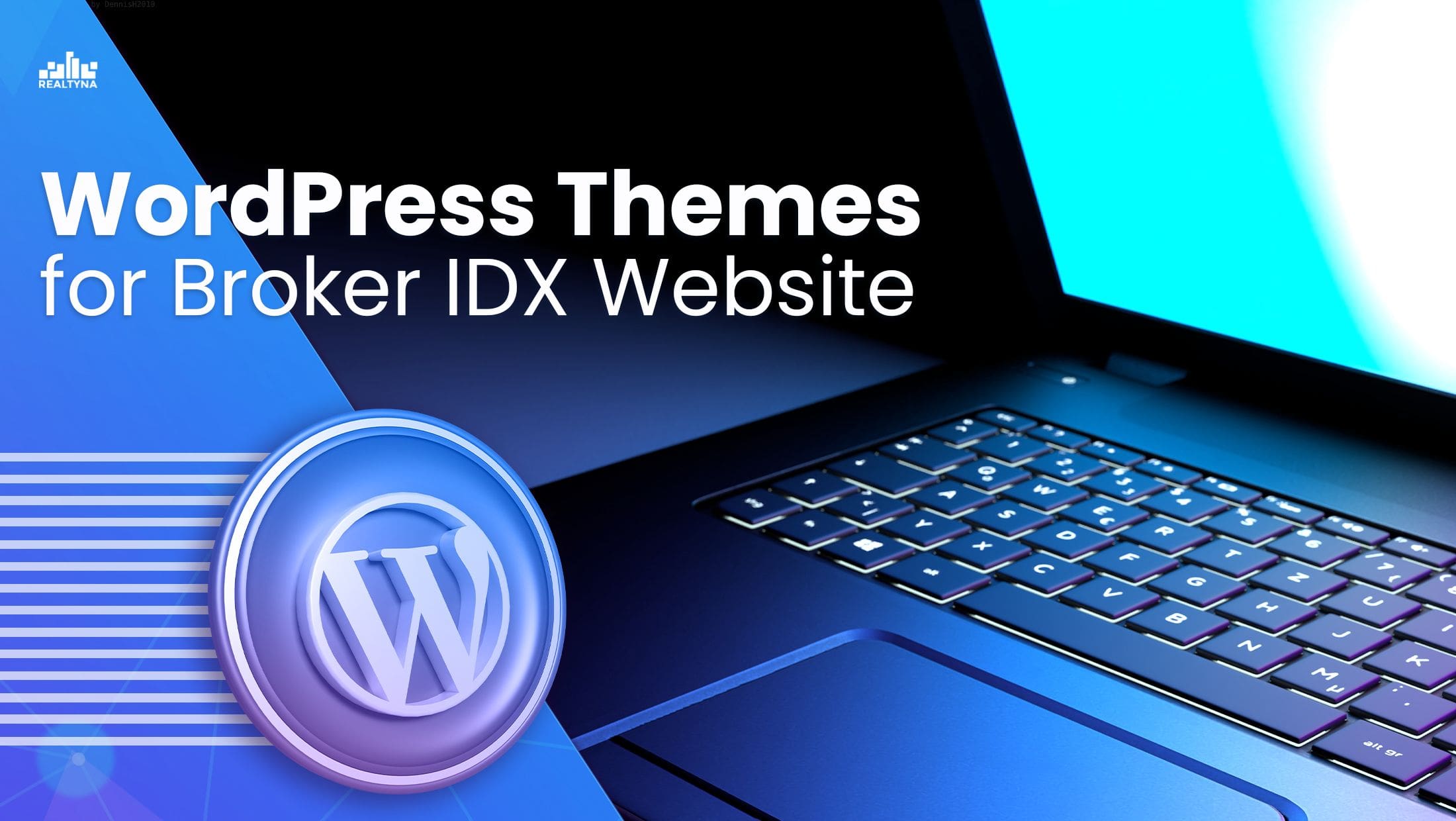 WordPress Themes for Broker IDX Website
05 Oct 2021

Posted at 11:00h
0 Comments
Today, we are going to speak about WordPress themes for broker IDX websites and why running a real estate website matters for brokers.
Why Do Brokers Need an IDX Website?
The best way for brokers to market listings is owning\working on real estate websites. The IDX (Internet Data Exchange) website will help brokers to have hundreds of listings under one roof. As technology has evolved, billboards have been replaced by online listings available on websites. It has become easier for customers to search for their properties smoothly online. Today, there seems to be a huge need for IDX websites, as both real estate professionals and customers benefit from it.
WordPress for Building IDX Website
What is the best platform for building an IDX website? There are different platforms for it, but WordPress is considered to be the best one for real estate websites. There are several factors that make WordPress unique for real estate agents' websites. WordPress makes it easier to build stunning websites and customize them according to your needs. WordPress also allows you to choose from different stunning website themes.
But what are the best WordPress themes for brokers?
Let's check them out together.
Best WordPress Themes for Brokers
Sesame Theme
If you are searching for a free but unique WordPress theme for your IDX website, then Sesame is the best option for you to choose. This theme is fully compatible with Elementor and you can easily create different pages on your real estate website. Brokers are easily able to use this theme according to their needs. For more, check our article on everything you need to know about Sesame Theme.
Avada Theme
Avada theme is the number one selling WordPress theme. It offers multiple responsive sliders, widget sections and more. Its flexibility allows you to build a well-structured, unique broker IDX website. Want to know more about this theme? Check out our article on how to add IDX search to WordPress Avada theme.
Divi Theme
This theme is definitely built according to the website owners' needs. Divi theme allows you to build well-structured real estate websites as it allows you to manage listings. It is also a highly customizable theme. Do you want to see how this theme works? Check it out here.
Last Several Words
Today, we have discussed some of the WordPress themes for broker IDX website. To know about more themes out there, check our article on top 6+ highly customizable WordPress themes.
Or maybe you are interested in SEO friendly themes? Then you should definitely check our article on 10 SEO friendly WordPress real estate themes you can use today.
WordPress is definitely the best platform for building broker IDX websites. For more, check our article on how to use WordPress for a real estate website in 7 simple steps.