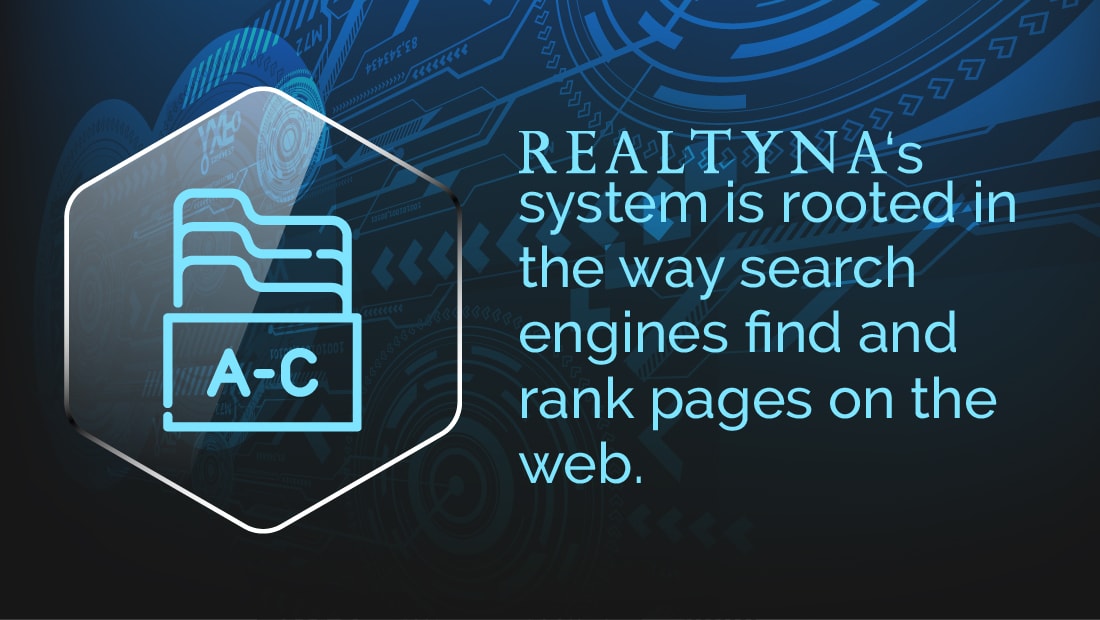 Why Organic IDX Integration is the best in SEO
15 Sep 2017

Posted at 18:18h
0 Comments
It's a question we receive often:
"Realtyna talks a lot about being a better real estate solution for SEO and capturing leads. What is actually better about your products?"
Our system is rooted in the way search engines find and rank pages on the web.
All the time search engines are running "spider" software to find new pages on the web. They follow the links on those pages to find more pages. All of these pages are stored in an index.
It is this index you search when you launch a web search. So if your page is not indexed, it will not appear in search engine results.
Have you noticed that your real estate site is very far down in search engine results?
The majority of your pages are probably not being indexed. This is likely happening because your IDX solution includes an iFrame.
Under an iFrame, your property pages may display on your site, but they are not actually indexable because they do not reside on your servers.
Instead they reside on your IDX provider's servers, robbing you of valuable search engine visibility.
We go into the disadvantages of IDX framing here: https://realtyna.com/blog/what-is-idx-framing/
Realtyna provides an alternative to IDX framing. It is Organic MLS Integration, our signature RETS-based data migration model.
Organic MLS Integration is a full property import based on RETS. This means all of the property listings on your MLS will be imported to your servers.
The listings are then regenerated on your site in the form of an indexable WordPress page.
Each of these pages will have unique urls, page tiles, descriptions, and keywords.
In addition, our page urls are optimized for search engine visibility. Your property pages will be on your main domain (not on a subdomain) and your property addresses will be on the second level (i.e. yourwebsitename.com/ properties/property_address).
We also provide a number of SEO options in our back-end to modify the url structure and metadata as needed.
All of this information is indexed by search engines, providing you the strongest possible SEO foundation for your real estate website.
What difference can this make?
It can be 100 gigabytes or more of new indexable data on you site. Your property titles, addresses, descriptions will be now be seen by search engines. Paired with some other SEO best practices, Organic MLS Integration can launch you up the search engine rankings.
After all, your real estate website is about generating leads. You can't do this if no one is finding your site on search engines.
Contact us for a free demo: https://realtyna.com/popup/request-a-demo/