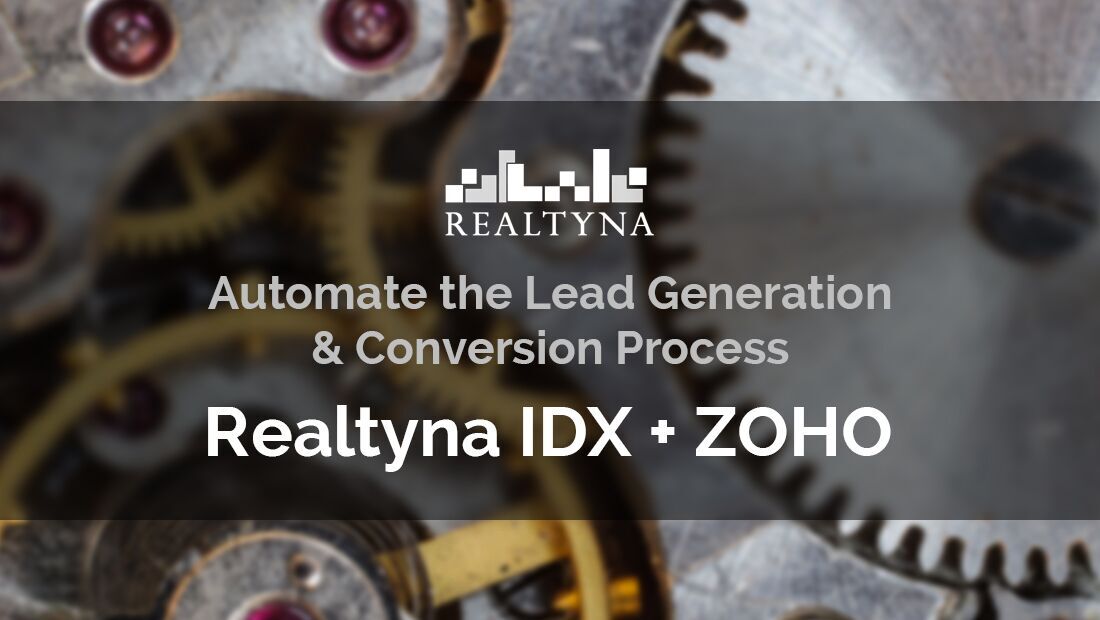 How To Automate the Lead Generation and Conversion Process with Realtyna IDX + ZOHO
17 Jan 2018

Posted at 15:44h
0 Comments
Real estate professionals know that lead generation and conversion are essential aspects of their business.
But they are often neglected. Why?
Because real estate professionals are busy.
How are you supposed to work on lead generation and conversion when it takes away from selling homes?
This is a common feeling among our clients. But doesn't need to be this way.
With Realtyna IDX and ZOHO you can automate the lead generation and conversion process.
This can help you save time and close deals faster.
SEO
Realtyna IDX is a RETS based IDX system for the WordPress platform. It designed to provide the strongest possible SEO foundation for your website: https://realtyna.com/blog/best-wordpress-idx-for-seo/
And it is completely automatic. Every listing on your MLS will be imported and integrated into your site, which allows them to be indexed by search engines. This will boost the material on your site that could result for a relevant web search.
In addition, the system will generate instant page titles, keywords, links, and metadata for your listings. Realtyna IDX will help drive more visitors to your site without taking you away from your more important activities. The new traffic will automate the lead generation process and keep deals in the pipeline.
LEAD CAPTURE
Realtyna IDX also includes a number of portals for your visitors to interact with your website. Out of the box, it includes:
•Contact Agent
•Request a Viewing
•Send to a Friend
•Social Media Share
•Favorites
These tools will help you capture contact leads quickly and efficiently. Each time visitors engage with a lead capture feature their email addresses will be automatically stored in your back-end.
CUSTOM WORKFLOW
When paired with ZOHO, your leads and their contact information will be synched to the ZOHO CRM: https://realtyna.com/crm
With ZOHO you can create custom workflows and automate the lead conversion process. You can create rules specific to lead type. You can set auto replies to respond to leads in seconds. You can schedule future actions to send an email or reminder on a given day.
These tools take lead management out of your hands and allow you to focus on selling homes.
ANALYTICS
You can't improve lead generation and management without knowing how you are doing currently. But who has time to analyze sales procedures and conversion rates? With ZOHO, these analytics are simple and easy to produce.
The CRM provides graphs for deal closure rate, sale cycle length, and revenue earned by lead type. It also allows you to generate reports for a summary of sales activities over a given period.
Don't neglect lead management because you are too busy. Let Realtyna IDX and ZOHO automate the lead generation and conversion process for you.
Contact us for more information or a free consultation about your site.