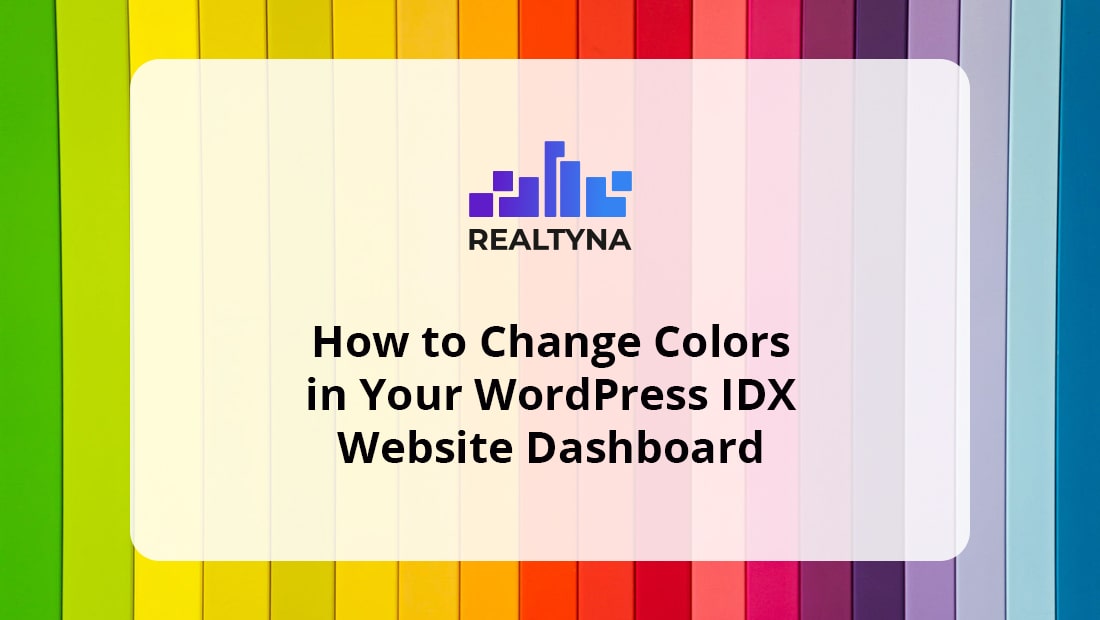 How to Change Colors in Your WordPress IDX Website Dashboard
10 Jan 2020

Posted at 11:00h
0 Comments
IDX websites are fundamental to the modern real estate industry. More and more agents are spending time setting up and maintaining these sites to attract leads online and grow their businesses.
WordPress represents a powerful and flexible platform for building an IDX site. But many potential WordPress users are turned off by the back-end. Aesthetically, it can be a bit … morose.
If you are going to be working on with a piece of software regularly, it should have a positive impact on your mood and state of mind. So changing the color scheme is a perfectly reasonable request.
Luckily this is possible in WordPress! In this blog, we will show you how to change colors in your WordPress IDX website dashboard.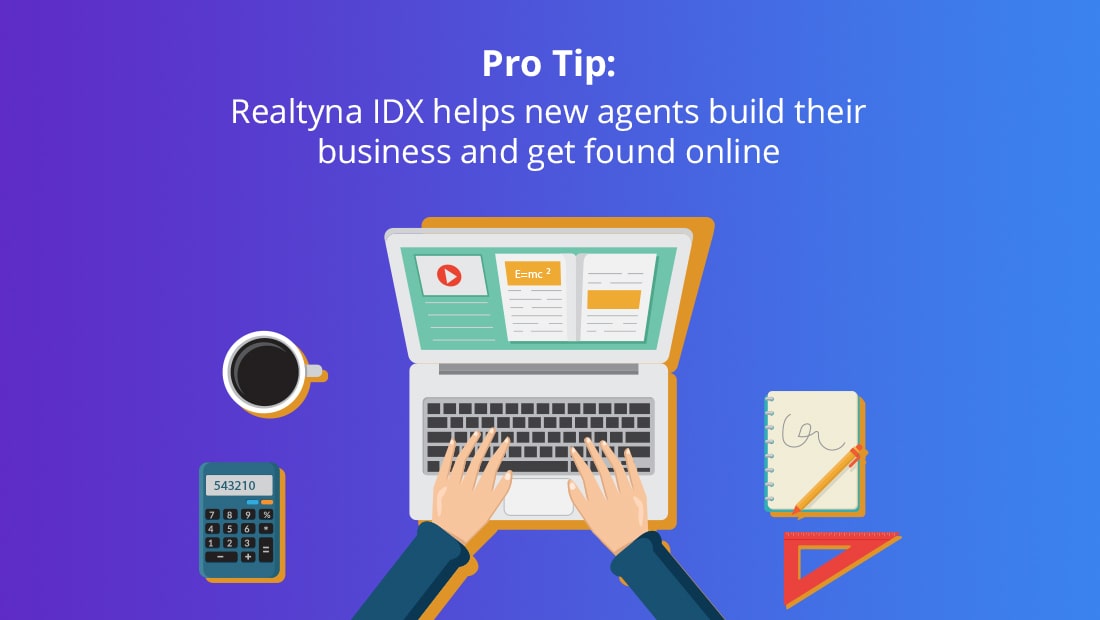 Step 1
Search For Admin Color Schemes
From your WordPress dashboard, hover over Plugins and click Add New. Enter Admin Color Schemes in the search bar.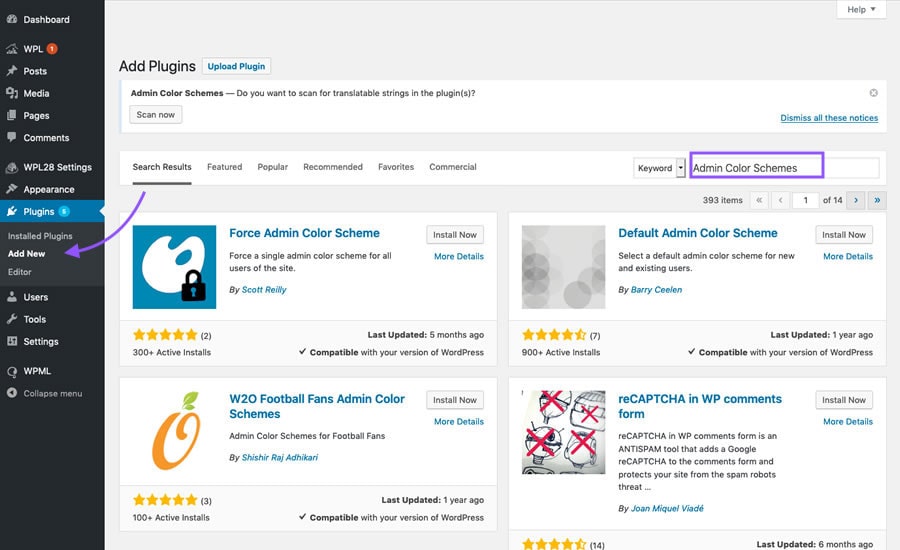 Step 2
Install and Activate
Click through the results until you find the Admin Color Schemes Plugin by WordPress Core Team. Click Install Now then Activate.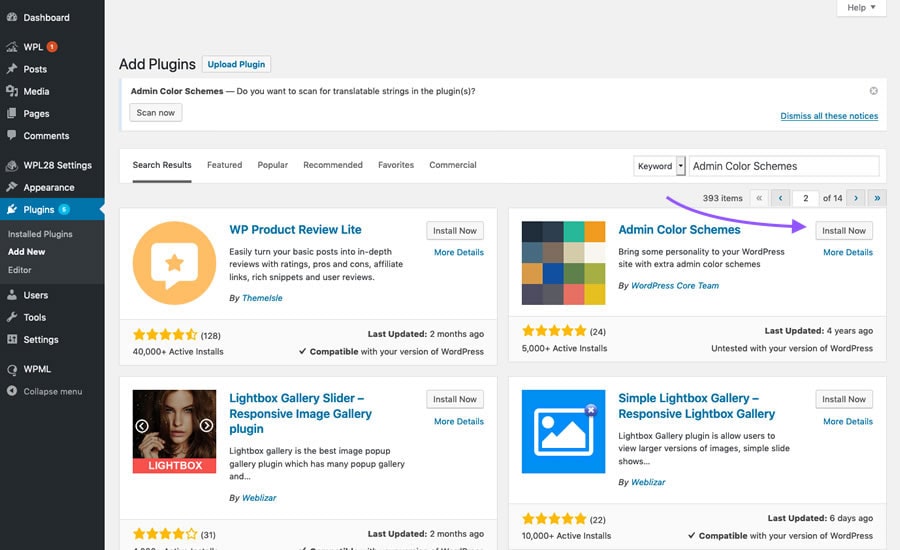 Step 3
Go to Edit My Profile
Hover over your profile icon and then select Edit My Profile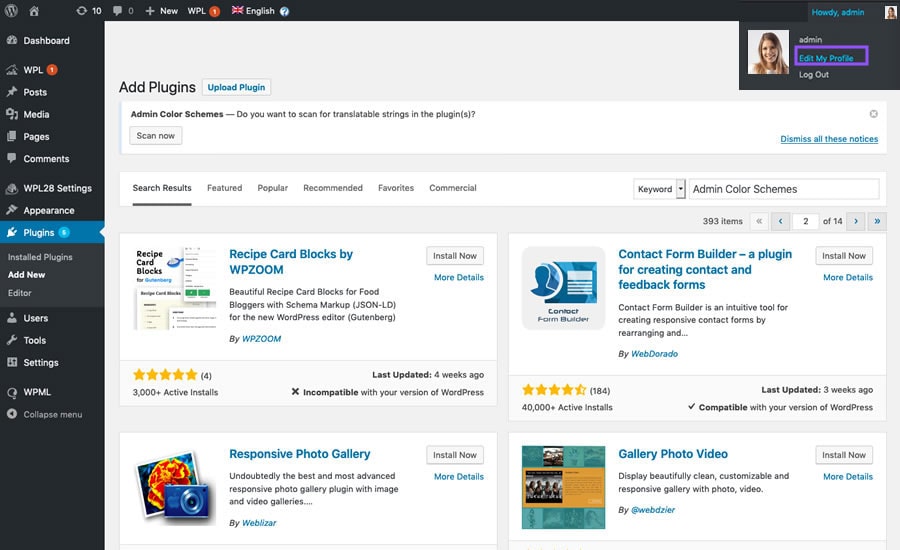 Step 4
Select New Admin Color Scheme
Choose a new color scheme for you dashboard. Or pick a different one for each day!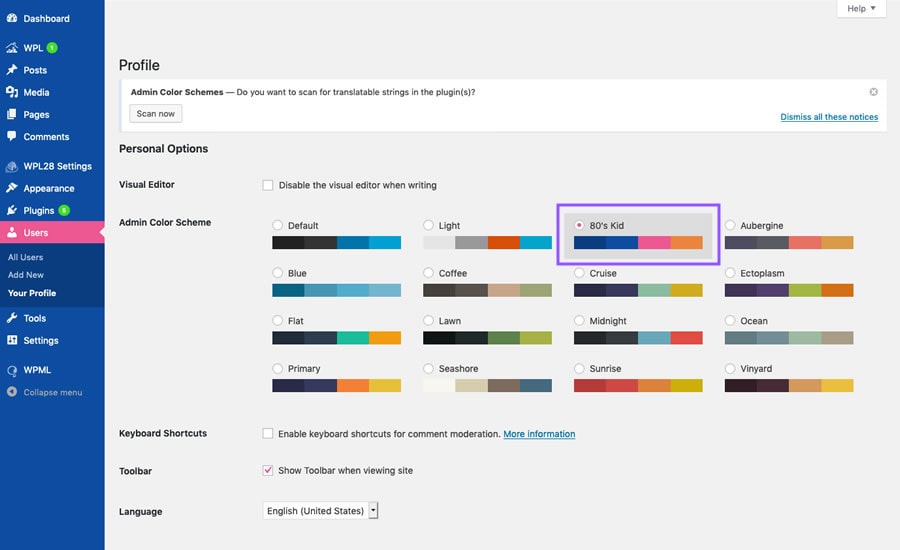 Ahhh, much better 🙂
Now you know how to change colors in your WordPress IDX Website Dashboard. Do you have questions or feedback? Leave them in the comments. Did you like this article? For more WordPress IDX tips, see How to Change Your WordPress IDX Website Theme.
*Please note: Not all plugins are 100% compatible with other plugins, solutions or Realtyna products. Please confirm or test compatibility with your solutions before implementing. While we are happy to help you find a compatible solution, we do not endorse any 3rd party products. Suggestions are only made for reference or guide.