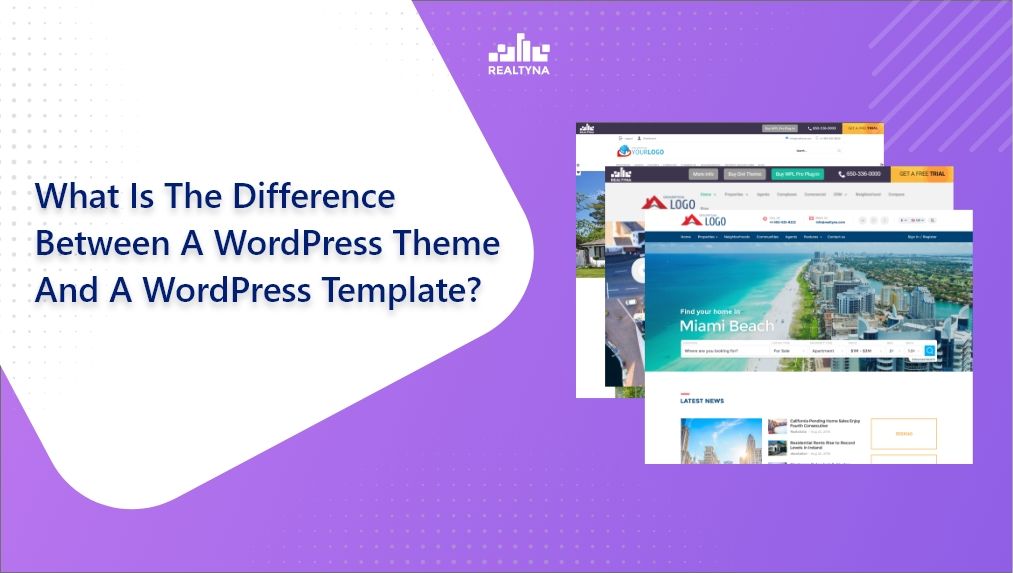 What Is the Difference Between a WordPress Theme and a WordPress Template?
28 Aug 2021

Posted at 11:00h
0 Comments
When it comes to WordPress design language, there is a lot of uncertainty. Most often, when people ask for WordPress template recommendations for their business website, they are asking for WordPress theme suggestions. While spending so much time on these seemingly similar words may seem a little trivial, there is a distinct difference between the two in the WordPress world. In this article, we will discuss the differences between a WordPress theme and a WordPress template. Read on!
WordPress Themes Vs WordPress Templates
What Are WordPress Themes?
When it comes to WordPress websites, themes serve as the foundation for the entire design, determining the overall look and functionality of the site by regulating the website's front-end design. The theme incorporates everything from headers to footers, including where to position the sidebar. The WordPress theme also controls everything related to typography — including font face, font style, line spacing, margins, and indentation — on the website through its CSS stylesheet.
WordPress themes are available for download on a variety of sites across the internet. However, you can purchase them from various WordPress theme marketplaces, like Realtyna and the official WordPress theme directory.
What Are WordPress Templates?
This is where things get a little confusing. One might think a WordPress template is the complete website design. But, WordPress templates differ from WordPress themes in that they only apply to specific website pages rather than an entire website. When speaking more specifically, a template is a single-page layout offered in a WordPress theme. This structure gives every page a unique appearance.
Along with standard templates, some WordPress themes have custom templates with unique design features. For example, your WordPress theme may have a contact page template or a full-width template with no sidebar.
When using templates, you can create pages with an entirely different look or just display the left and right sidebars on pages when a theme only has one sidebar. However, it is crucial to remember that you cannot directly install templates in the dashboard like a theme. An existing theme can have several templates but to add a new template, you will require some coding skills (CSS, HTML, PHP).
Lavender Framework, First On-The-Fly RESO Web API Front-end
Lavender is a real estate theme and framework that is compatible with all frameworks and technologies. You can create a headless real estate website with Lavender thanks to the power RealtyFeed API.
Try this theme here:
https://realtyna.com/lavender/
Knowledge Is Power
Now that you have a better understanding of the differences between WordPress themes and WordPress templates, you can effectively use the resources available for your website. The possibilities of what you can do with WordPress websites are endless.
Related Searches: How to Customize Your WordPress Real Estate Website.