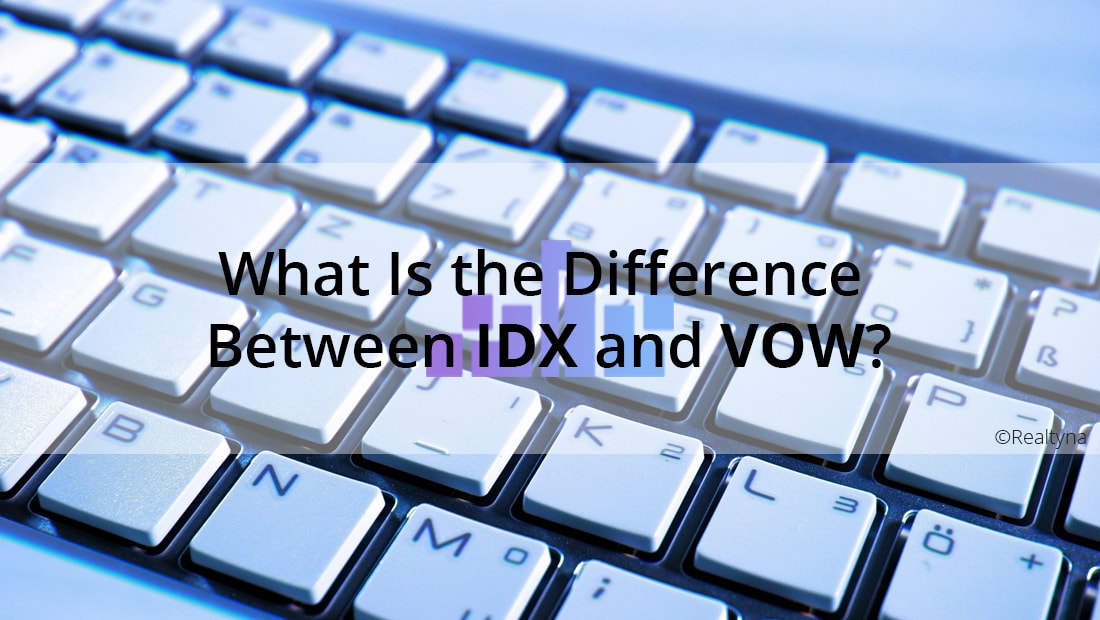 What Is the Difference Between IDX and VOW?
01 Jul 2021

Posted at 02:00h
0 Comments
IDX is an umbrella term for technologies that connect a real estate website to an MLS, including iFrames, FTP, RETS, and RESO Web API. VOW also connects a website to an MLS, but because it includes more data than a typical IDX, it is usually considered apart.
The Internet has changed the way many real estate agents do business. Beginning in the 1990's, agents began seeking to market more listings online. To do so, agents needed a secure link to the MLS that allowed them to display listings on their website, but also update them as the MLS changed.
Both IDX and VOW were born out of this need, though each serves a different purpose. This article will review IDX and VOW in detail to help you understand the difference between the two.
LUKE'S TIP: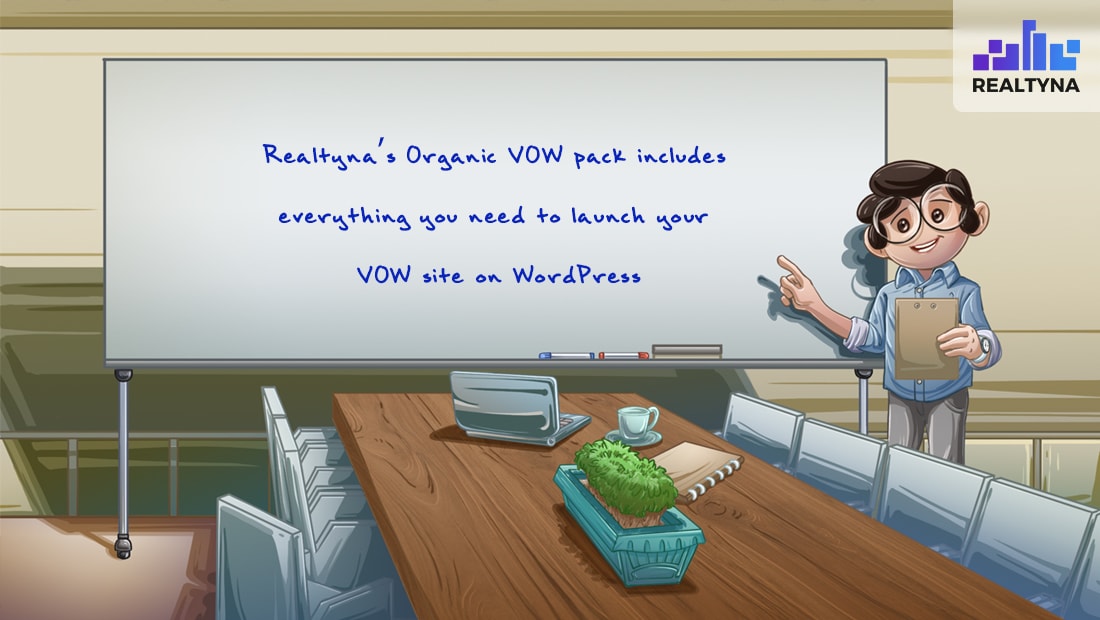 What Is IDX?
IDX, or Internet Data Exchange, is the rules, licenses, and technologies that allow real estate agents to access MLS listings, integrate them into their websites, and display them publicly.
IDX is built on the concept of Broker Reciprocity or the idea that any broker that opts into IDX grants the right to all other participants to display his listings and receives the right to display theirs.
IDX exists to help real estate agents market listings, attract leads, and close more sales. By displaying listings online, agents can reach a larger audience and better match available homes with prospective buyers.
There are four main IDX technologies. Each uses a unique method to access the MLS and import listings.
iFrames
IFrames are used in a variety of web contexts to display information that resides elsewhere on the web. In the real estate context, they provide a portal to MLS servers. Users can search and browse listings without really knowing they've left the agent site. IFrames are cheap, but provide low SEO value.
FTP
Like iFrames, FTP, or File Transfer Protocol, is a general web technology that has been adopted by the real estate industry. FTP involves an actual transfer of data, so listings viewed on an agent website actually reside there. But FTP was not designed for a dynamic MLS, so data downloads and syncs are inefficient.
RETS
Designed specifically for real estate, RETS, or Real Estate Transaction Standard, provides a faster way to transfer and display listings. Rather than requiring a full download like FTP, RETS will update incrementally, providing more accurate information to users.
RESO Web API
The RESO Web API is the newest IDX technology. This technology uses an API, or application programming interface, and provides the option to call listings directly from an MLS and display them on an agent's site. This continues strong SEO methods, while reducing the need for local hosting.
Because IDX is used to market directly to consumers, they typically only include active listings.
What is VOW?
VOW, or Virtual Office Website, is a real estate data product offered by most MLS. Like IDX, VOW allows agents to connect to an MLS and import listings. But VOW provides more sales history and off-market data than IDX. The idea is to help agents looking to drop the brick-and-mortar business model and go completely online.
VOW feeds vary by MLS, but they can include sold listings that go back five years or more, expired listings, a sales history for each property, original list price, price changes, days on market, and more.
Because of the potentially sensitive nature of this off-market data, VOW listings are not open to the general public. Instead it is a common requirement that a client-agent relationship be established before a user gains access to the VOW. This can take the form of a forced registration pop-up or a login gateway on the VOW site.
In general, VOW is more business oriented as opposed to IDX, which is more marketing oriented. The idea with VOW is to provide a custom, comprehensive home search that better replicates online the one-on-one interactions that traditionally take place in an office.
Like IDX, most VOW feeds rely on RESO Web API or RETS to transfer listings from the MLS to a broker/agent website.
So now you know the difference between IDX and VOW. Any questions or feedback? Leave them in the comments. Or for more content, check out 15 Mistakes to Avoid When Building an IDX Real Estate Website and What Is Social Proof and Why Is It Important for a Real Estate Website?