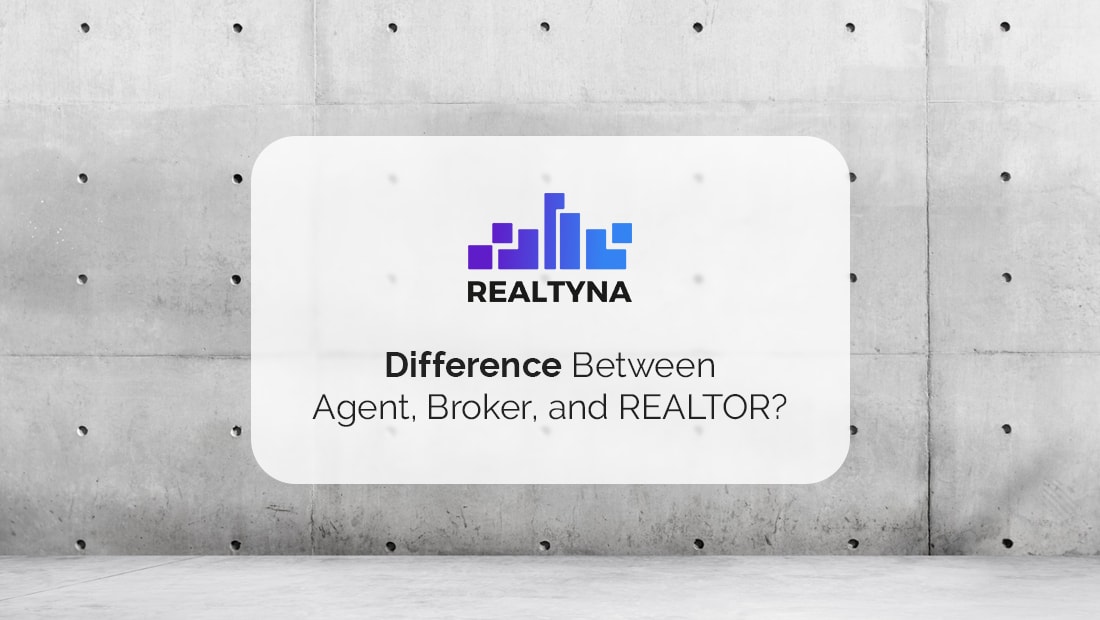 Difference Between Agent, Broker, and REALTOR? Real Estate Titles Explained
14 Aug 2018

Posted at 11:44h
0 Comments
The difference between agent, broker, and REALTOR is a matter of experience and association. An agent is anyone with a real estate license. A broker usually has education beyond the agent level. A REALTOR is any agent or broker holding membership with the National Association of REALTORS, a trade group.
Need more info? Keep reading.
What Is a Real Estate Agent?
A real estate agent is a licensed salesperson for homes and property. To become a real estate agent, one must take a minimum level of pre-licensing courses and pass an exam. Without a license one can represent themselves in a real estate transaction but not other buyers and sellers.
This is what separates a real estate agent from you and me. License requirements vary by state, but generally they require up to 135 hours of coursework plus successful passage of a 60 to 100-question exam focusing on real estate law and principles.
According to the Bureau of Labor Statistics there are more than 400,000 real estate agents employed across the United States.
What Is a Real Estate Salesperson?
A real estate salesperson is another title for a real estate agent. These terms are used interchangeably in the industry, though real estate agent is more common.
What Is a Buyer's Agent?
A buyer's agent is a real estate agent that represents a homebuyer in a real estate transaction. Buyer's agents help buyers find the right property, advise on prices and locations and negotiate a purchase on behalf of the buyer. They are legally bound to represent the buyer's fiduciary interests.
The buyer's agent may serve other roles such as recommending local contractors or other professionals in the real estate industry and ensuring each step of the buying process goes smoothly.
An important note: while buyer's agents represent the homebuyer, they are actually paid by the seller. The typical 6% commission paid by the seller is split evenly between the buyer's agent and the listing agent.
LUKE'S TIP: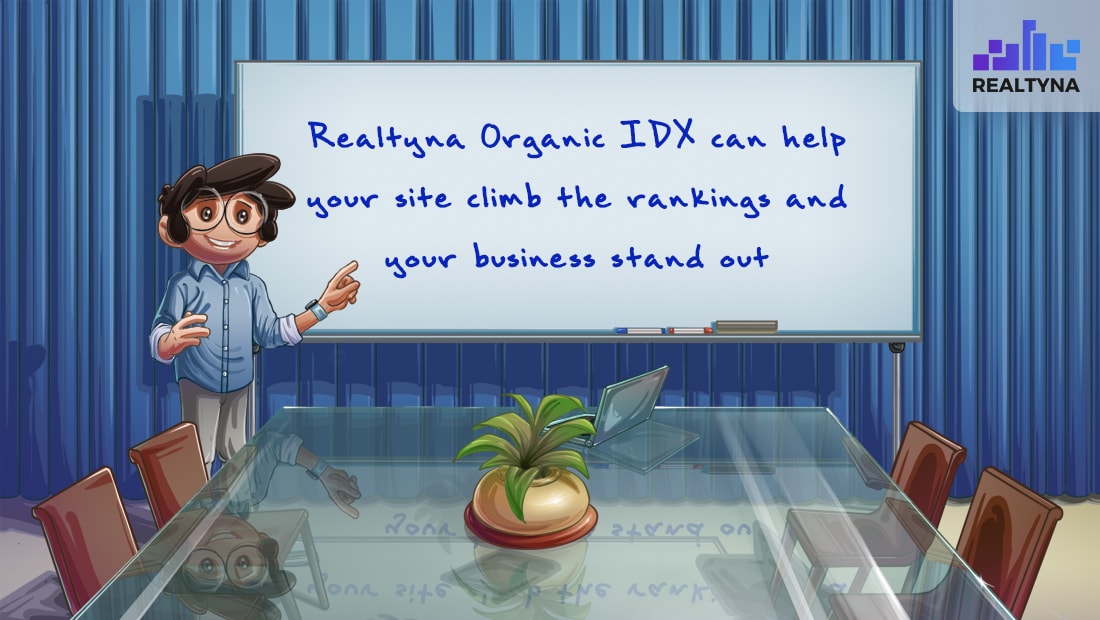 What Is a Listing Agent?
A listing agent is a real estate agent that represents the seller during a real estate transaction. Listing agents list homes on the MLS, actively market them, and negotiate the sale. It's the listing agent's job to get the best possible price for the home seller.
Listing agents will also help stage the home, hold open houses, and help evaluate potential buyers to make sure the seller does not waste time with unqualified offers.
Note: These are the basics. But like most industries, real estate can get a little confusing with the lingo. We'll break the next few titles down bit by bit so you can keep up with the pros.
What Is a Seller's Agent?
A seller's agent is another title for a listing agent. The seller's agent represents the seller in the real estate transaction by listing a home on the MLS, marketing it, and negotiating the sale.
This one is pretty straightforward; it's the seller's agent because the agent works on behalf of the seller. This is in contrast to the selling agent who is associated with the actual sale.
What Is a Selling Agent?
A selling agent is another title for a buyer's agent. The selling agent represents the buyer's financial interest by recommending competitively priced homes and negotiating a purchase.
While it may seem counter-intuitive to have a seller's agent representing the seller and a selling agent representing the buyer, there is a logic to it. The selling agent is titled such because once a contract is made, she takes credit for completing the sale. She brought the buyer who ultimately agreed to make the purchase.
What Is a Dual Agent?
A dual agent represents both the buyer and the seller in a real estate transaction. Dual agency also occurs if the buyer's agent and the listing agent are work for the same broker. This is not permitted in all states because of conflicts of interest involved with representing both parties in a transaction.
If it does occur, it's usually in a small market where there are not a lot of properties for sale. A buyer may choose a buyer's agent only to find that his preferred home is represented by the same agent.
What Is a Transaction Coordinator?
A transaction coordinator acts as a third-party resource that helps a buyer or seller reach a deal for a home sale without representing either party in the transaction. In some states this is the default role for an agent that does not receive a written agency agreement.
Other states say that the principal broker automatically assumes this role. Transaction coordinators must remain neutral, which prevents them from taking into account the fiduciary interest of the buyer or seller. Instead they simply seek to facilitate a sale as efficiently as possible.
What Is a Broker?
A real estate broker is considered a level above an agent because he or she has taken courses beyond what is required to become an agent and passed a state broker-licensing exam. Brokers have the additional luxury of being able to hire agents that work form them.
While the requirements to become a broker vary by state, they are usually lengthier and require a higher standard of knowledge than the agent licensing requirements.
What Is a Designated Broker?
Under real estate law, every agent must be supervised by a real estate broker. Formally, this individual is known as the designated broker. A designated broker is the owner of or has a controlling interest in a real estate firm and takes legal responsibility for the transactions it makes.
The designated broker's roles include securing new business, compliance with state and federal real estate law, accounting and client record keeping, and agent supervision.
What Is an Associate Broker?
An associate broker is someone who has completed the broker licensing requirements but has chosen to work for another broker. The associate broker may take a larger share in the brokerage profits than the agent, but he or she still falls under the supervision of the designated broker.
Brokers who want to gain more experience before hiring their own agents or who find advantages in working in a large real estate network may choose to work as an associate broker rather than striking out on their own.
What Is a Managing Broker?
Some designated brokers take a hands-off approach to their firm. In this case they may hire another broker to manage the day-to-day operations. This broker is known as a managing broker because he or she acts as the firm's primary manager.
The managing broker's role is a bit different from a traditional corporate manager because technically each agent works for himself. Rather than delegating work, a managing broker guards the firm's reputation by providing an advisory role and educating new and developing agents.
What Is a REALTOR?
A REALTOR is an agent or broker who holds membership with the National Association of REALTORS (NAR), the nation's leading real estate trade group. NAR members pledge to uphold the association's code of ethics and pay annual dues for a suite of services.
The benefits of being a REALTOR include access to the REALTORS Property Resources, a database of property, school, tax, and other information, extensive training opportunities, and representation in NAR's lobbying efforts.
Agents who are not members of NAR may not have sold enough real estate to justify the additional expense.
For more real estate explainers, checkout Real Estate Listing Data Explained: What are MLS, IDX, RETS, RESO, VOW, and DDF?