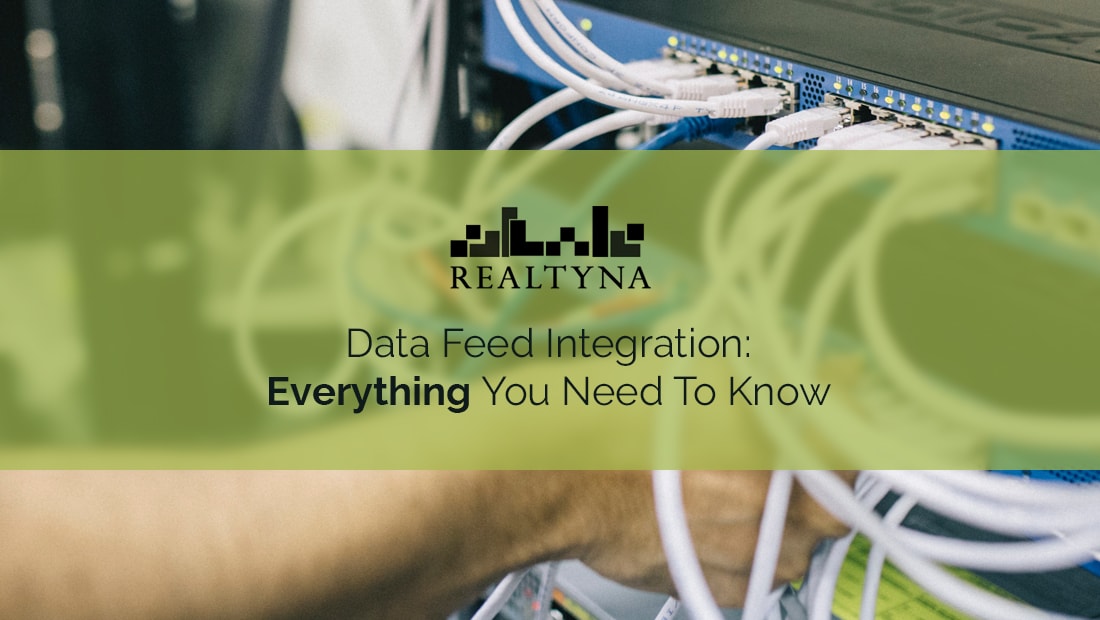 Data Feed Integration: Everything You Need To Know
14 May 2018

Posted at 10:03h
2 Comments
Every real estate website needs listings, otherwise all you have is an elaborate "about me," for your business.
You have a lot of options for the method of importing your listings. With Realtyna you have 3.
Import your listings manually, one-by-one using the Property Wizard on our WPL interface.

Organic MLS Integration, which connects your website directly with your MLS.

Organic Integration of 3rd party portals using XML/CSV data.
We always encourage Organic MLS Integration when applicable because of the undeniable benefits from the trademarked process, however, we know this is not for everyone. For those of you who fall under this exception, consider Realtyna's Data Importer Add-on and integration services which are explained in detail below.
WHO SHOULD TAKE ADVANTAGE OF IMPORTING LISTINGS?
Commercial Real Estate Agents: It comes to no surprise that commercial real estate agents will often get the short end of the stick when it comes to MLS options. Listings may be few and far between for commercial properties. Importing from 3rd party portals can be a great benefit.

Agents Without an MLS: Perhaps you are in an area without an MLS but a popular 3rd party portal comidates your area, instead. This could be your solution!

Agents with a Big Vision: If you are a member of a local MLS, but have ambitious dreams to expand past your locality, this is a good option for you.

Non-licensed Individuals: If you are not a licensed agent and do not have access to a vendor for your preferred MLS, integrating 3rd party portals could help.
LUKE'S TIP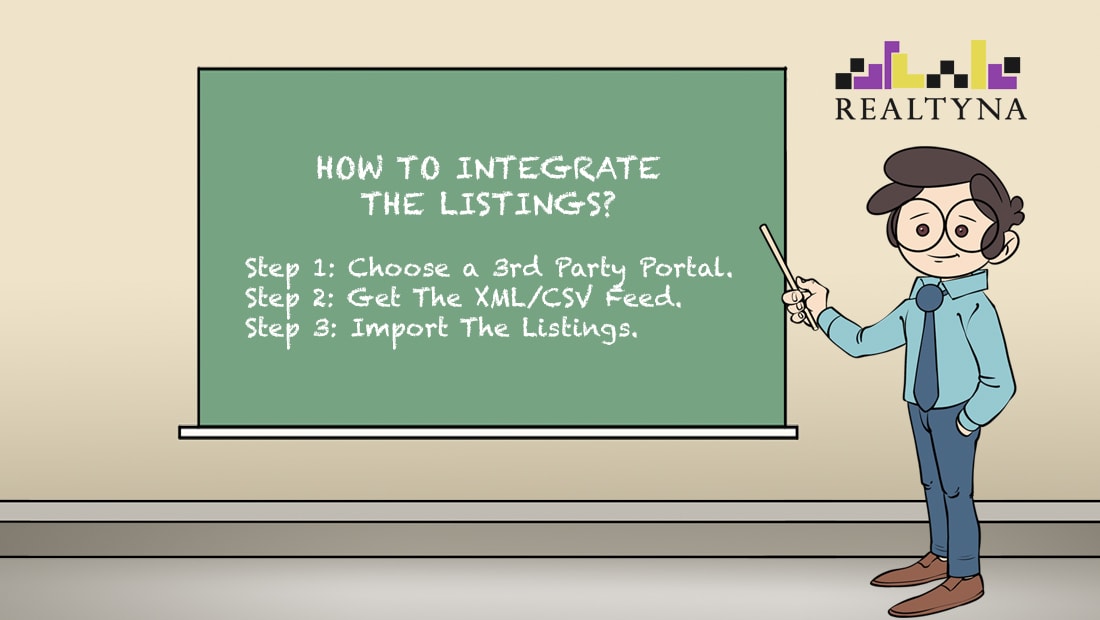 THE BENEFITS OF IMPORTING LISTINGS ORGANICALLY
More Traffic: Because all of our solutions are organic, meaning they come directly from the source to your website, you will have a huge increase in indexable pages that Google search engines will pick up on. This SEO benefit should directly translate to more traffic to your page.

More Leads: More traffic translates to more leads. With our WPL Pro + Data Import Add-on, you will also have access to many lead capturing features such as agent profiles with contact information, social media sharing and additional, useful add-ons.

Fast and Efficient: With this organic solution, you will enjoy the benefit of automatic updates in your listings. The increased frequency of updates will also help increase your SEO rankings.
HOW TO INTEGRATE THESE LISTINGS
Step 1: Choose a 3rd Party Portal. There are some considerations you should make for this decision. It is crucial that your choice allows you access to an XML feed, next, you should evaluate if the portal gives sufficient listings for your locality and business needs. Lastly, note that an XML feed will more than likely come with a monthly fee that you will need to budget for.
Step 2: Get The XML/CSV Feed. After you choose a portal, you must contact them for their XML/CSV feed and fill out all the necessary forms for this.
Step 3: Import The Listings. After you have the feed from the portal, you will need to transfer them through some kind of reader so that your website can recognize the data and display the listings. At Realtyna, this comes in the form of the Data Importer Add-on.*
*WHAT REALTYNA OFFERS
With WPL, website management is made simple, however, it is impossible to rid you completely of technicalities. With this integration method, there some necessary configurations required to make it run smoothly. If you have a web-mastering background or a good IT department, this should be no problem. If this is not the case, Realtyna also offers a Data Feed Integration service that will do all the necessary work for you. All you must do is get the feed!
Making a wise integration choice can make all the difference in your business. Always ask yourself the key questions:
Who do I want to reach with my website?

How can I make that vision possible?

What is my budget?
As always, Realtyna is here to assure that you make the best decision for your needs. Call, email or chat with us today if you would like to discuss solutions for you!