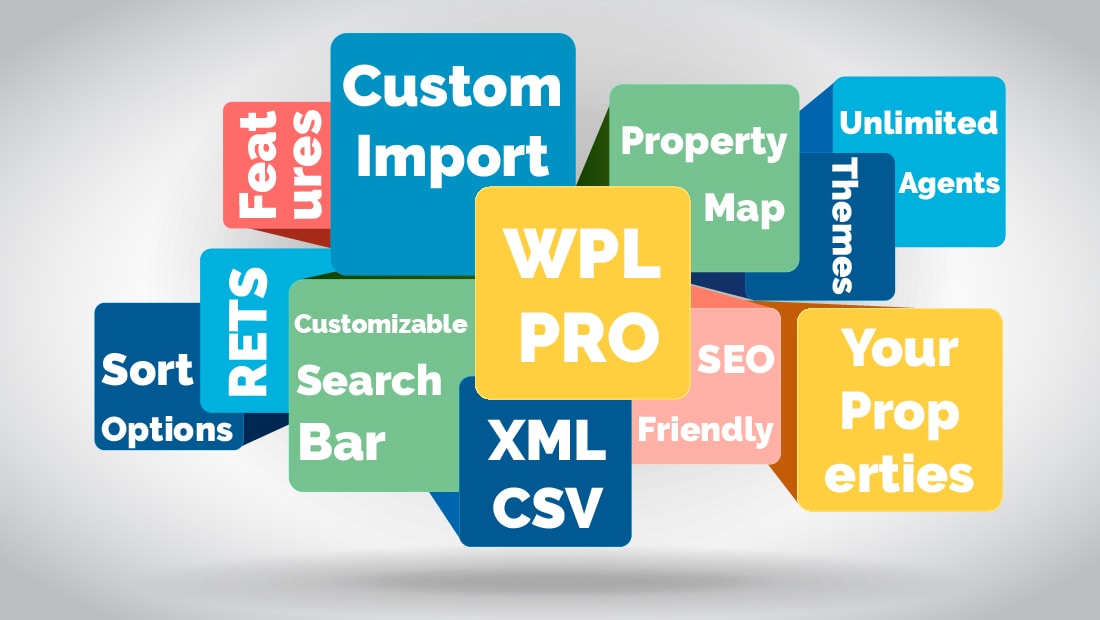 Commercial Real Estate Plugin for WordPress
You see them all over the web, ads for WordPress real estate plugins. But how many of these are designed with commercial real estate in mind?
WPL Pro gives you the flexibility to create your commercial real estate website in any way you like.
ADD YOU OWN PROPERTIES
If you have your own commercial listings you would like to display on your WordPress site, you can add them manually through our easy-to-use back-end property manager. You can add, remove and edit property listing fields so your listings exactly match your business model. You can test this feature by requesting a free demo.
IMPORT VIA RETS
If you need commercial listings from your local MLS, you can import them via RETS with Realtyna's Organic MLS Integration. These listings will co-mingle with your own listings on your site, providing a single searchable property database. We have more details here: https://realtyna.com/mls-integration-for-wpl/
IMPORT VIA XML/CSV
If you have a database of commercial properties in xml or csv, you could import and display these properties all at once with our Data Importer. You could also set cron jobs to fetch new listings from your csv/xml file. Click here for more information: https://realtyna.com/data-importer-for-wpl/
CUSTOM IMPORT
If you need commercial properties from another source, contact us. We'll have our staff develop a solution and provide a price quote.
FEATURES
WPL Pro includes a number of powerful front-end features out-of-the-box. For example:
Property Map
All of the commercial property listings added to your site (whether by hand, RETS, XML/CSV, or custom import) will be plotted on a scrollable property map. Additionally, each individual listing page will include an individual map that plots uniquely that listing.
Customization Search Bar
Your search can be displayed on any page, and is completely flexible allowing you to add any property listing field to allow your users to search by it.
Sort Options
Our sort options also allow you to define any field (price, square footage, bedrooms, etc.) to allow your users to sort their commercial property results in any way that they choose.
Unlimited Agents
WPL Pro supports unlimited user-agents.
Seo Friendly
In all of our import options, your commercial property listings will be integrated and index able by search engines, providing you the strongest SEO capabilities possible and helping you move up in search engine results.
Themes
WPL Pro is compatible with most WordPress themes. You can browse several here to see how your commercial site might look with WPL Pro: http://wpl28.realtyna.com/
You can see the full details of our WPL Pro platform here: https://realtyna.com/wpl-platform/