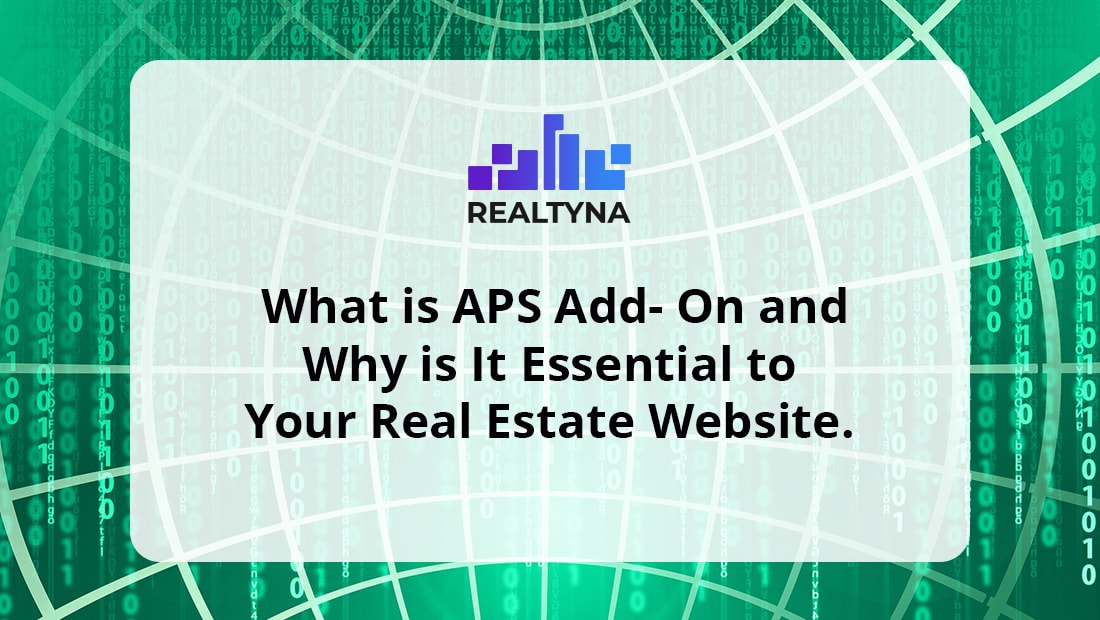 What is APS Add-On and Why is It Essential to Your Website
09 Sep 2019

Posted at 10:00h
0 Comments
APS Add-on has a rich design that includes all those important features that make your website visitors stay on your website for a longer period of time.
Overview
Every real estate agent knows that the key to a successful business is the creation of a trustworthy brand. Trust is essential when developing a professional relationship with customers. When purchasing something, the first thing that we do is we ask out about is the brand reputation to get a general idea, is the purchase worth it?
With the modern technologies adding its twists, it becomes way harder to build a loyal, trustworthy client base. We Millennials are children of the Internet Era. Everything we are interested in, everything we want to purchase, every professional connection we form is based on what people say about your brand on the internet. We need to consult with the random people of the internet before making a decision to trust your brokerage. Thus, it can be safely said, excellent reviews equals more leads and a trustworthy client base.
Yes indeed, your brand is what people say it is. Nowadays the most important criterion people will judge your business by is your online presence. But with every real estate agent managing their online presence, what are the strategies that'll allow you to stand out? Today I will focus on the most important feature -Advanced Search, that will transform your real estate website and take it to a whole new level.
What is APS Add-On?
Standing for an Advanced Portal Search, it is a powerful extension to WPL Pro that enables real estate WordPress websites to add AJAX and map search functionalities into their real estate website. It is not your simple search engine. APS Add-on has a richer design and it includes all those important features that make your website visitors stay on your website for a longer period of time.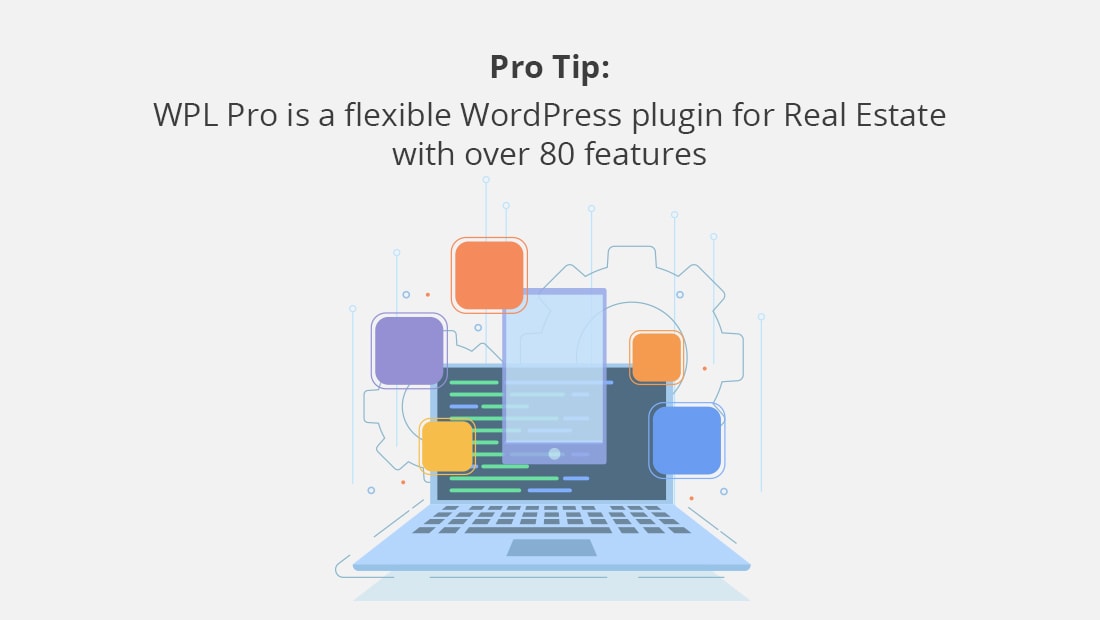 What are the Most Important features of APS Add- On?
Ajax-based search – APS Add-on allows you to instantly update your content and search results without refreshing the page. In a nutshell, it's a more subtle and classic way to update your information without re-uploading your pages again and again.

MySQL- It's one of the most popular and reputable database engines for storing data. WordPress and most powerful applications out there use this database engine.

Map View: Map view is a section on the property listing page. The WPL property listing page uses a Google Maps activity to show properties on the map but this option is customizable.
Map View Features:
The Map View feature is a very convenient and comfortable way to search for properties on your website. It allows your customers to search by:
Zoom/ Pan- every time your client browses a new search on the map, it instantly updates its information. It's an easy and interactive way to search for properties.

Drawing Circle/ Polygon- If zooming/panning seems like a comfortable way of searching, check out drawing circle/polygon option. It helps you to narrow down your search even more. For example, within a specific school district or section of the city.
Other Important Features:
Saved Search – With the saved search function, clients are able to save searches of the properties they like. The saved search number is unlimited. So, it's a convenient way for customers to be more aware of your listings.

Email Notifications – After saving the searches, the client gets constant updates on the changes in the aforementioned searches. Your customers won't need to be constantly present on your website to control information on the property changes and stay updated. With this feature, every change and update will reflect on your client's email.
In order to build a recognizable brand, it's is important to visualize your website just the right way. APS Add-On helps you create a visually pleasing interface and provide a user-friendly experience for your customers. With more consistent experience your brand gets more recognition which results in new leads and more income.
P.S For more information on Advanced Portal Search, check out this article How to Generate Real Estate Leads with Advanced Search Features.