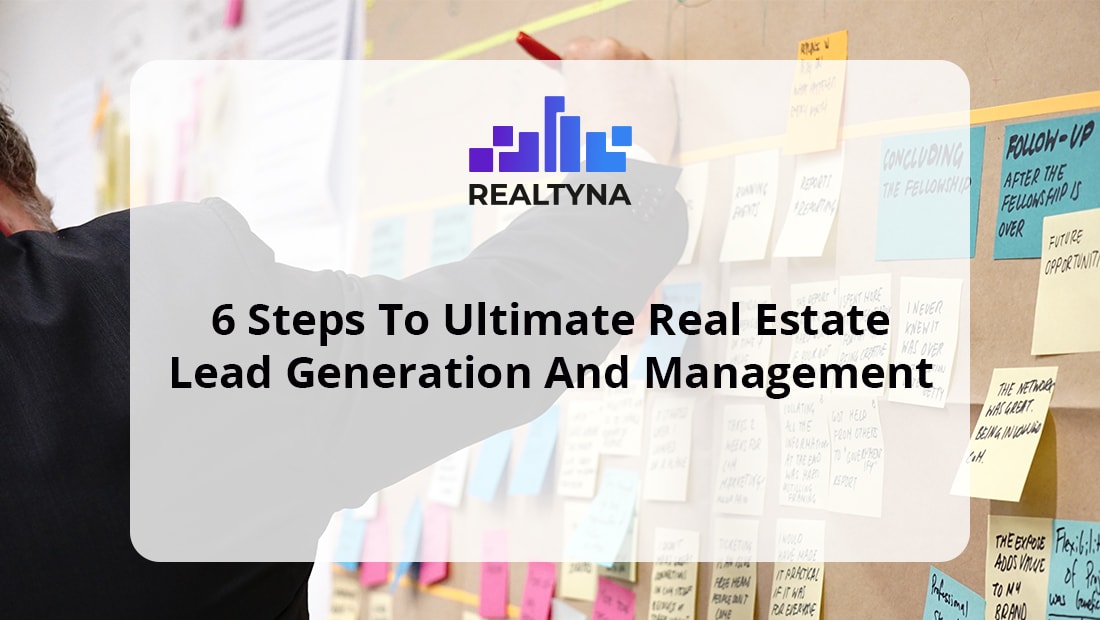 6 Steps To Ultimate Real Estate Lead Generation And Management 
15 Oct 2019

Posted at 10:00h
0 Comments
The bigger your real estate business gets, the less time you have to manage the lead generation and management all by yourself or even by a group of employees. There is a reason why technology became such a big part of our everyday life- because it can do everything that takes us ages in a couple of minutes.
Technology has become a major part of lead generation and management in real estate in recent years. Unfortunately, statistics show that the majority of real estate agents haven't fully adopted it yet.
If you think it's time to get more tech-savvy and at the same time level up your real estate business, keep on reading. Here we provide 6 steps how to up your game in the real estate industry pain-free:
Use Web-Based CRM
What makes it easy for you to engage your visitors, do follow-ups and be in general thorough with providing info to your customer is a proper customer management system. So, all mentioned here will be automated and won't waste your energy and time.
Depending on the CRM system you choose, it can automate lead generation through online various forms, use Data analysis to improve the relationship with your customers and leads, manage events and reminder systems, offer integrated user interface and much more.
Why is it necessary? Because real estate is a very competitive industry and If one wants to stand out, one should implement a top-notch web-based Customer Relationship Management system. Why? Because it is an excellent way to capture leads for practicality and help brand image- to seem professional and advanced.
Advanced Portal Search
First of all- what does Advanced Portal Search really mean? Basically, this term implies types of search options you can find on every Top real estate website. Everything from Live map search updated by the zoom levels, saved search, email notifications on saved search to instantaneous update of search results are part of the advanced portal search.
You have to agree, all these features mentioned above are integral to lead generation. In a market place where every other agent uses advanced technologies to make them visible and irreplaceable to their customers, you can't afford to be only basic.
Facebook Real Estate API Add-on
Realtybiznews called Facebook the big daddy of social media and it's still true in terms of lead capturing and advertising. Different social media platforms can be used to target specific age and social groups, but Facebook is still universal for business purposes.
So, how do you use Facebook fully to your advantage? You can send your listings to Facebook that will be visible for people who clicked a specific listing on your site and are probably interested in similar properties. This is an excellent way to make your leads come back to your site eventually to check out more from your listings.
Each add can include property image, availability, description, and any other info according to your preferences.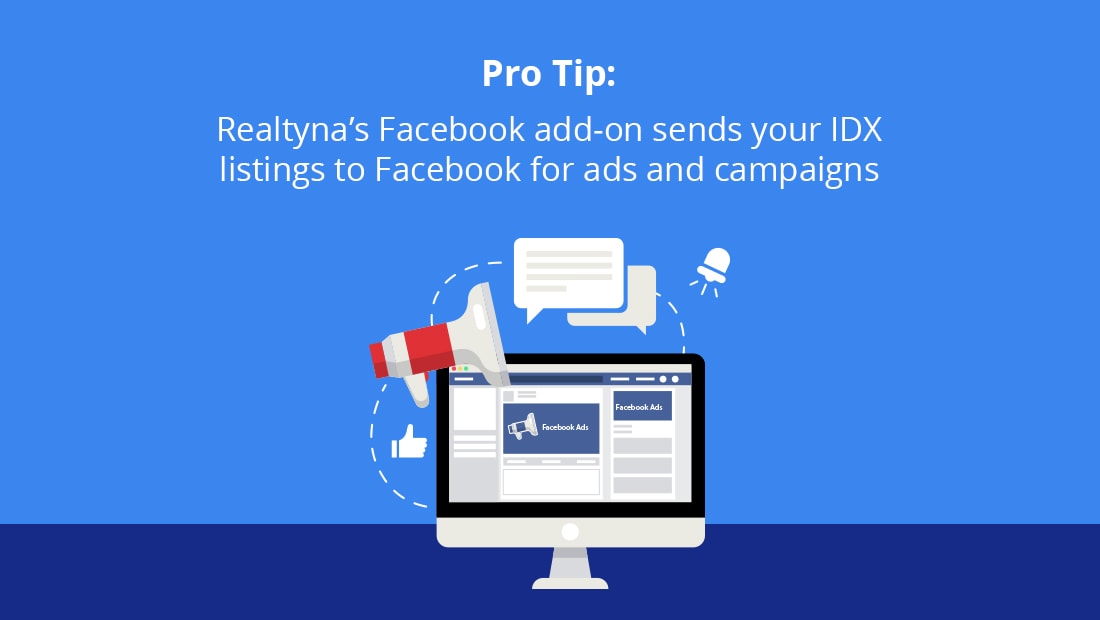 Mobile App
If we are being honest this is not absolutely necessary step to take in lead generation or management. But having an IOS/ Android app will definitely up your game in branding and accessibility.
There are numerous benefits to having your own mobile app: You can be more visible, make a statement about your brand's technological advancement, analytics data you can access via your app to improve what's lacking in your service and many more little details that makes your business stand out in the game.
If you want to know why exactly having an app is level up, read our blog.
Put Analytics To Use
We could argue about this, but I think the most important part for both lead generation and management is analytics. You have to know what's going on in the market, what are the trends, what works and what's going to be next in the industry. You can't do that without access to thorough data on customer behavior and market trends.
Generating internal usage analytics for your IDX website is one of the best ways to identify trends. Because the information you get is specific to your business and accustomed to your needs.
If you decide to use User Analytics, it gives you an advantage by being able to track usage across your site that shows top listings, neighborhoods, complexes, and searches. Depending on how specific you want to go it can show you how a specific listing performed on specific dates or how popular a certain neighborhood is with your audience.
Zapier
Why this step? Because it connects every app you use and makes it easy for you to manage all your responsibilities and tasks.
Zapier add-on makes your website compatible with Zapier, so it can link your systems together and keeps the data updated. It can be a challenge to keep up with every single app you use in managing your real estate business. If you think you could use help in managing all this or it's too time consuming, you can use Zapier add-on. With Zapier add-on you can transfer your data easily from one application to the other and make the process very easy.
Bottom Line
Every one of these steps – all at once or separately- will make your life as a real estate agent easier. They will make your lead generation and management automated machine that can function with very little involvement from you.
If you're interested in more information about Realtyna's add-ons that make lead generation and management easy, check out this page right here or read our blog about Lead Generation Checklist