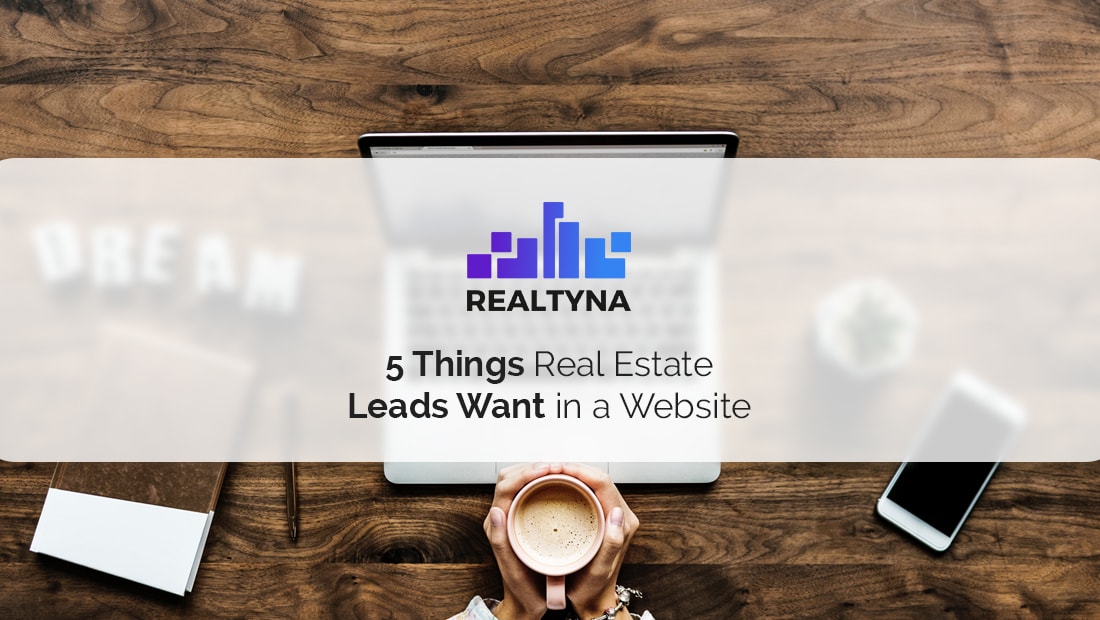 5 Things Real Estate Leads Want in a Website

Posted at 10:28h
0 Comments
Too often we are guilty of getting off track in our marketing efforts. We start going on the trail of "What's next?" or "Gotta try the newest, coolest things in real estate!" and lose focus on what is important. You may want to get creative to generate leads, but retaining them is actually quite simple. Let's go back to the basics and discuss the 5 simple things every lead wants in a real estate website.
WHAT ARE THEY?
1-Fast Loading
If a webpage does not load fast, then count on losing a lead to a competitor with a fast site.
A great way to ensure you have fast loading speeds is to incorporate an ajax loading system. This means that only the parts of the website visible will load at that time. It also means that when you update a page (for example, typing fields into a search), only that section will load rather than reloading the entire page. This system is fast and also aesthetically pleasing for your leads.
Another great way to ensure a fast website is to ask your developers to optimize it. Many companies, like Realtyna, offer a "speed up," service like this. It might be an additional fee but can make all the difference in your loading time.
2-Mobile Optimized/App
People are spending more time on their phones and less on computers. Thanks to this, it is essential that your entire website is mobile optimized.
Mobile optimization is typically a standard in the industry. But it is best to double check with your developers and make sure that your content can easily be used on mobile devices.
To take it a step further, you can create a mobile application. This is a bit more involved and takes much more time and money, but your business will be many steps ahead from your competitors.
LUKE'S TIP: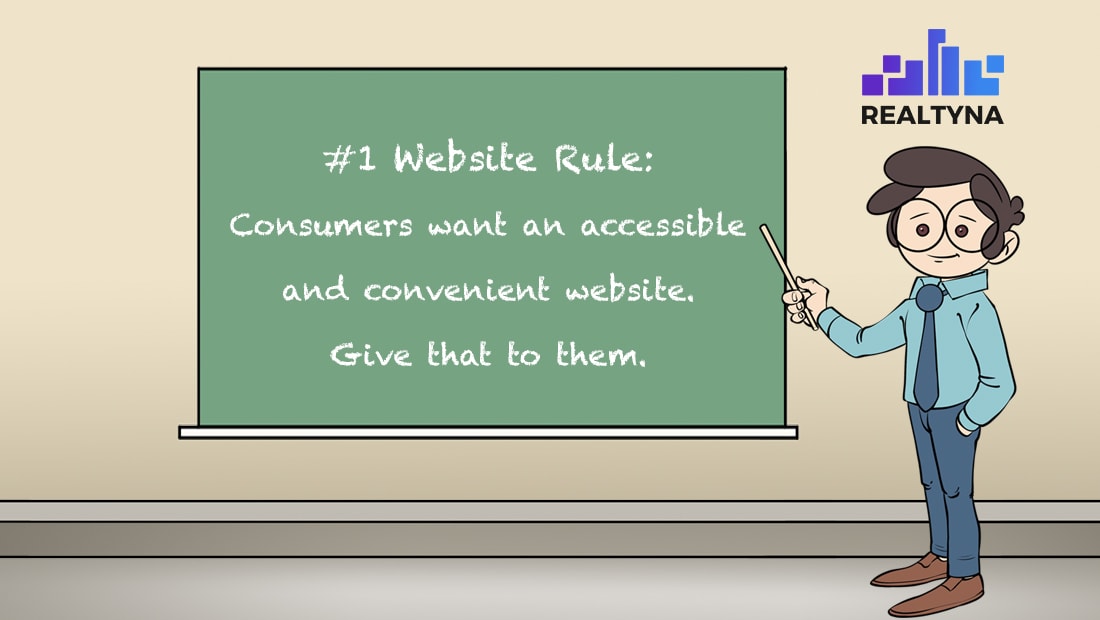 3-Interactive Maps/Search Features
Give your leads the option to be as specific with their search as possible. Advanced search features are the best way to retain leads who visit your page.
An interactive map is one of the most captivating features for a lead. Allow them to see properties on a map, draw their own borders for properties, zoom/pan the map and hover over areas for demographic and neighborhood information.
Another huge feature serious leads will want is to save a search and to get email updates on their saved properties.
4-Compare Listings/Favorites
On the same theme of convenience, leads should have the option to assign their favorite properties and easily compare them, side by side. You can see how it is done on Realtyna's demo website.
5-Easy Contact
All the features above will keep a lead coming back to your site. Now, you want to convert that lead into a client. Do not let a potential client leave your website for a competitor because they cannot find an agent to do business with.
Give clients easy access to your agent information with agent profiles and mapping agents to properties. They will easily be able to navigate who to contact this way.
WHERE CAN I GET SUCH FEATURES?
Lucky for you, making a website with all the features listed here is simple. You can always shop around and look for developers to do the work, or you can work with Realtyna. Realtyna prides itself on offering everything for real estate technology under one roof. With the WPL Pro WordPress plugin + a few additional add-ons, your website can lead the market and give all your clients exactly what they want. Check out Realtyna's demo websites and portfolio of happy clients for yourself.
The main thing to remember is to give leads access and convenience. Have any questions or additional advice? Leave a comment below!