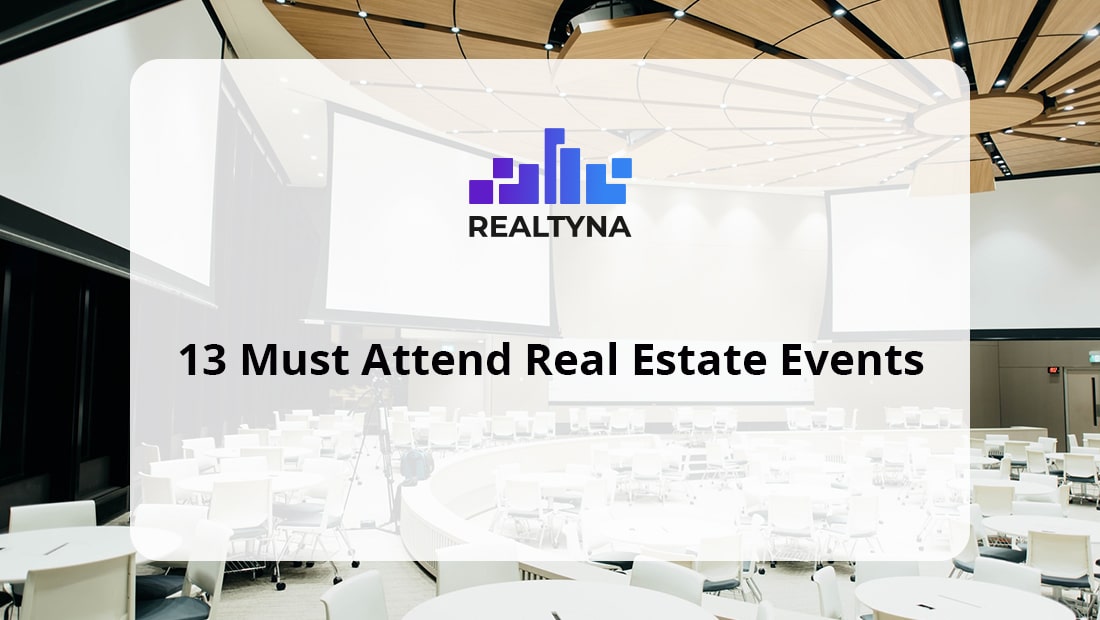 13 Must-Attend Real Estate Events
Real estate events are highly anticipated across the country. You may wonder why!
Realtors, agents, brokers and every other professional who are engaged in the real estate business MUST attend these events in order to be able to keep up with the pace of development in the industry.
Real estate is one of the most dynamic and progressive industries out there and those who are active in the field ought to remain up-to-date with pretty much every trend.
Every year, there are dozens of conferences and seminars in the hotspots of the real estate industry such as Florida, Texas, and Washington but the following are events you should totally mark on your calendar.
*All dates and fees included in this article are as of August 2019. Changes in these details may happen due to circumstances involving the organizers. For the latest prices and dates, please refer to organizers' official website.
Once in Spring and once in Fall, RESO brings professionals from every facet of the industry together. It is known for its intimate conferences where attendees can easily move around and socialize. It also provides on-spot certification opportunities by RESO and applicants can ask questions and improve their knowledge of standards in the real estate market. The presence of technology partners to RESO is another highlight of this real estate event.
That being said, you can't afford to miss TechWeek.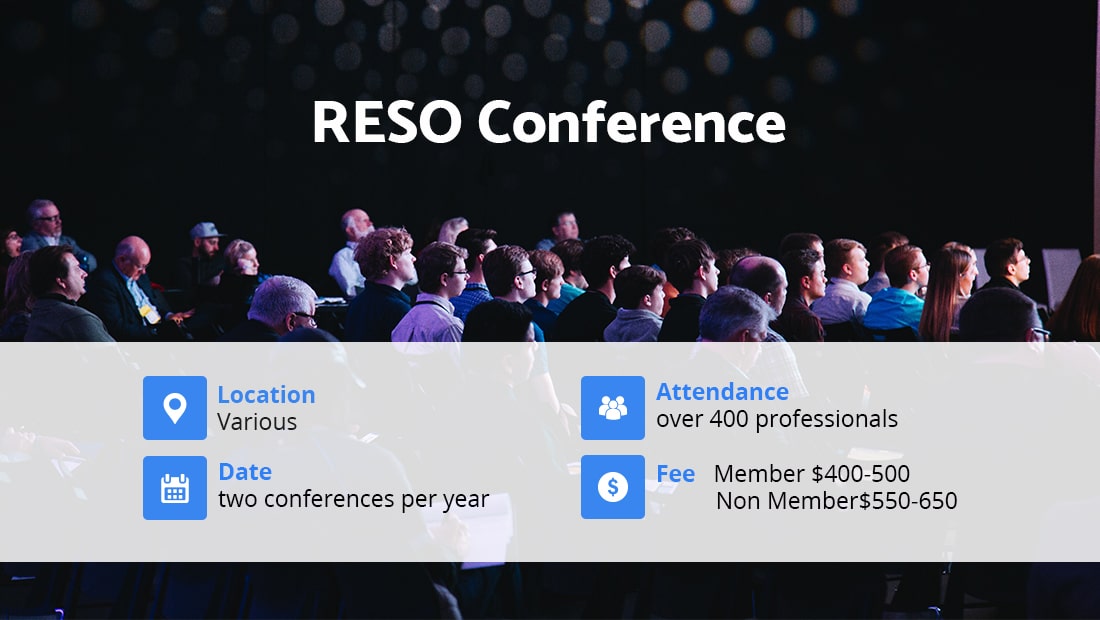 "It's like Davos of real estate tech"! this is how Zach Aerons, Co-Founder at MetaProp.
I couldn't agree more with Zach. This is the place to be for tech Savvy real estate professionals.
There are innovators and entrepreneurs from multiple companies who are active in the field or wish to be.
Organizers have managed to host over 200 Startups every year recently.
The Matchmaking event is the most appealing to me. In these meetings, you get to know and collaborate with future business partners. How is that for an event!
Every real estate professional must catch up with the latest tech advances on the market and so must they attend this one.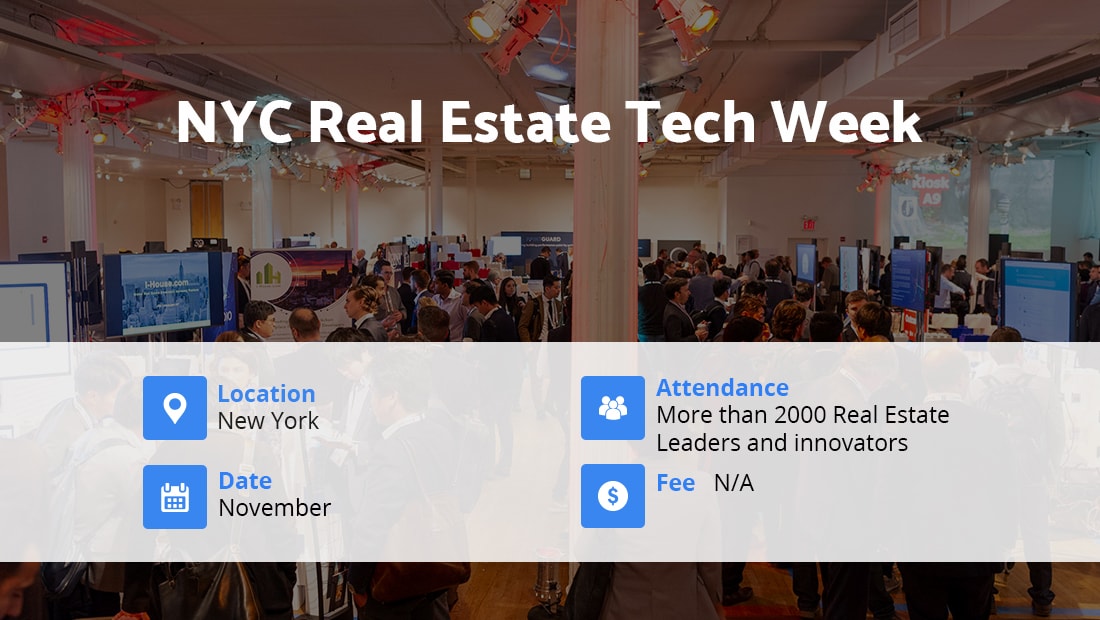 The Real Deal news agency which is situated in NYC holds multiple events each year.
These are mainly showcases in addition to forums. Top panelists from all over the country offer insights into the latest trends and growth opportunities.
I personally refer to this one as TED talk version for the real estate business! So, something you should definitely mark on your calendar this year.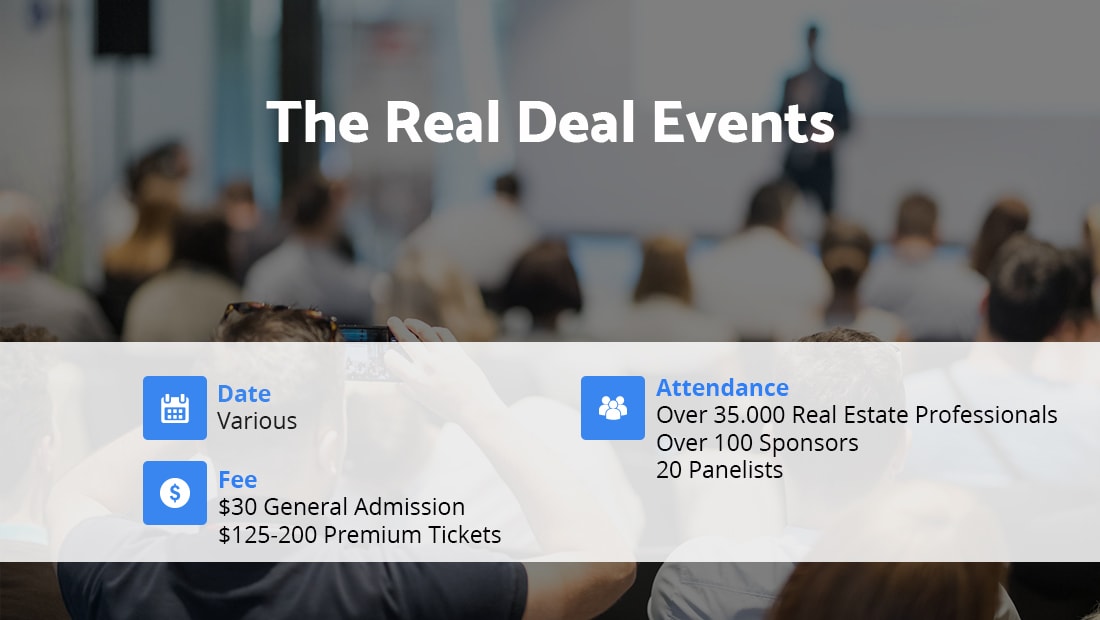 Active for the last 36 years, the symposium offers a platform for updates on official and legal challenges and opportunities for the world of real estate.
Top guests often include AGs and law scholars who can share a thing or two about what lies ahead for property business.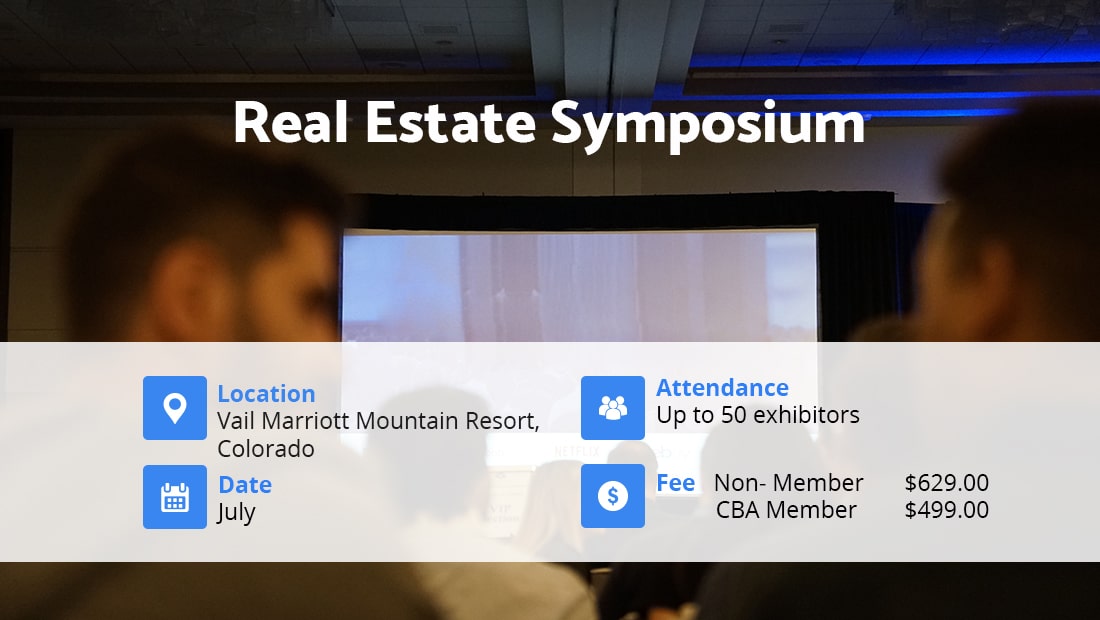 Organized by the International Council of Shopping Centers (ICSC), RECon is a global convention for realtors in order to ensure the active role of real estate business in all aspects of society.
The range of guests attending this convention is extraordinary, which makes it a real estate event you cannot miss!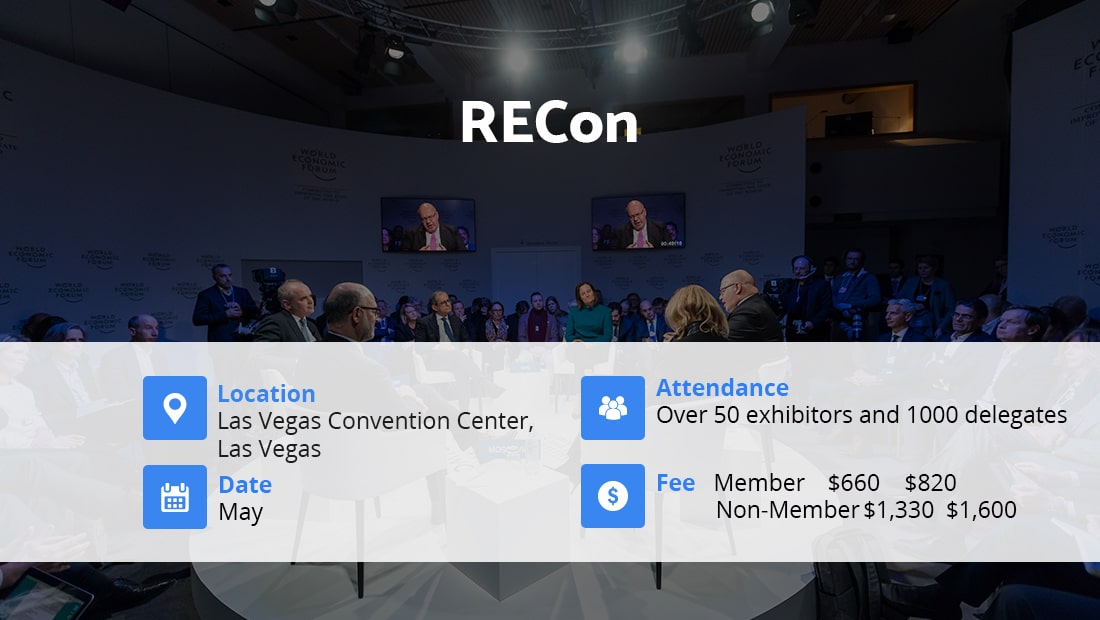 This four-day joint conference and Expo hosts over fifteen thousand real estate professionals and is aimed at providing an opportunity to share strategic and educational values.
Organizers claim that attendees will leave the event with a logistical understanding required to survive the competition.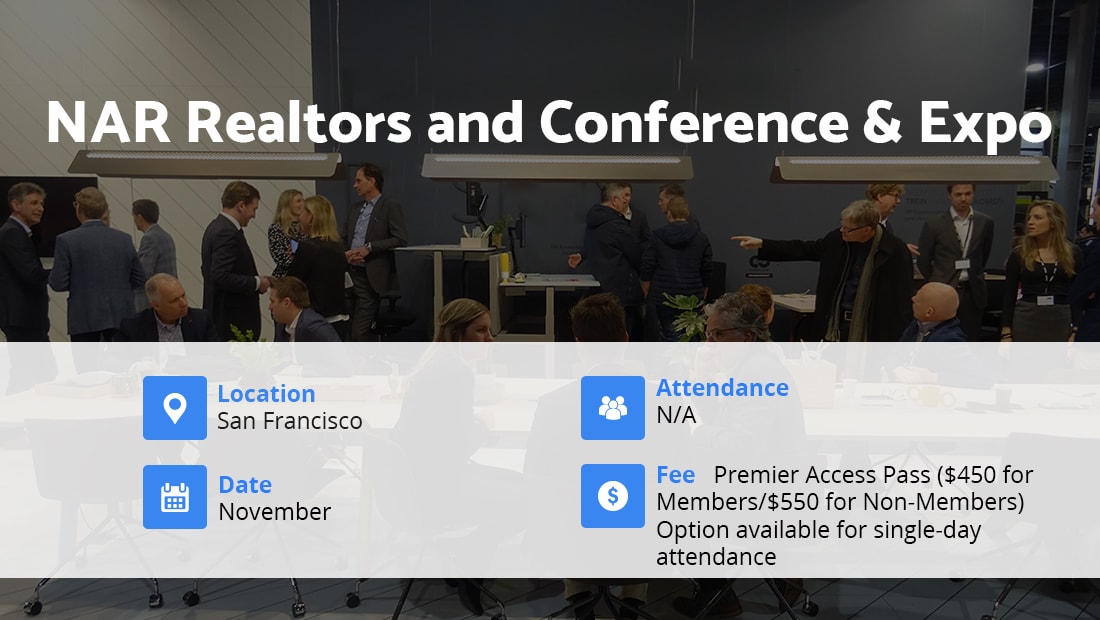 Given the fact that Texas is a stronghold for the real estate industry, there are several events taking place every year there. Yet, Texas Planning Conference is a special one.
At THC, the major focus is on providing affordable housing for residents. Real estate officials and professionals gather here every year to seek new ways to increase the number of economical properties.
If you are interested in affordable housing for your clients and happen to live in the area, then this is the place to be.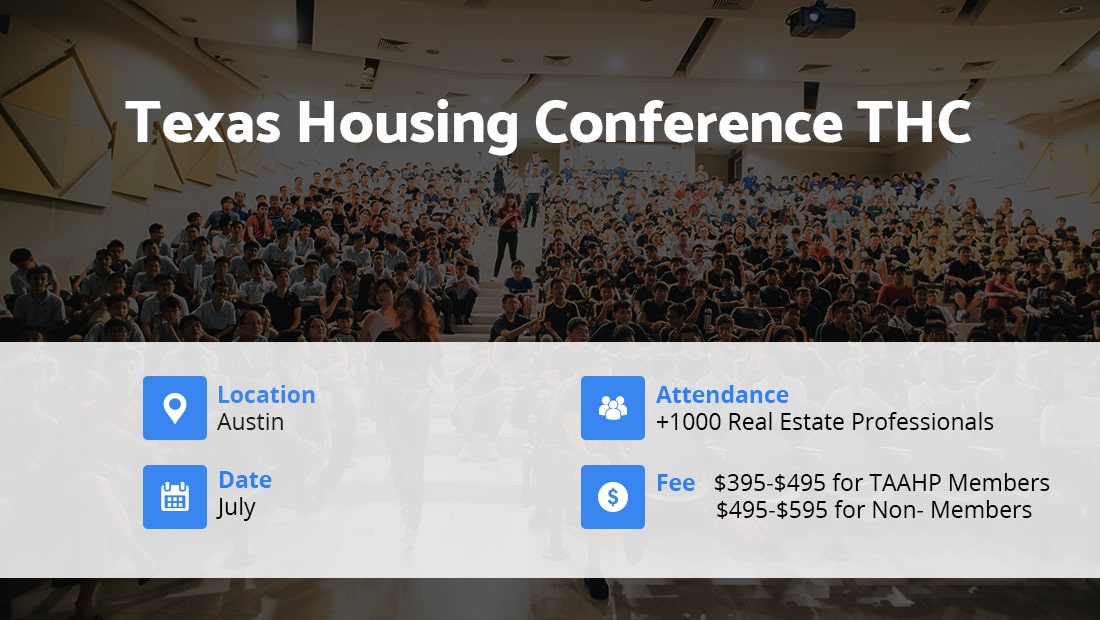 Part of the leadership week by NAR, the three-day event is a fantastic opportunity for gaining and offering sponsorships. Top bananas of the industry will be there and recognition chances are up for the taking.
Thus, this event is highly recommended to those who seek to improve their brand awareness.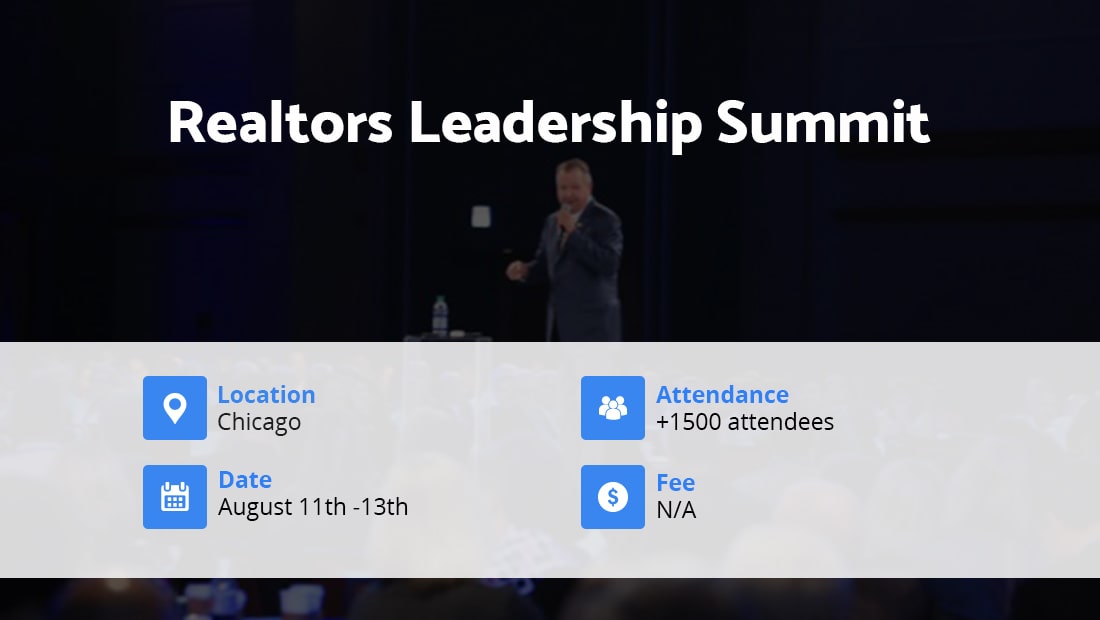 This enterprise-based event has been held in NY for the last five years. Specialists from different aspects of real estate business such as accountants, chief accounting officers, chief financial officers (of REITs, funds, lenders and operating companies), chief tax officers and tax/treasurers service providers will all attend.
On top of the agenda, modern-day financial regulations and constraints will be discussed and solutions offered.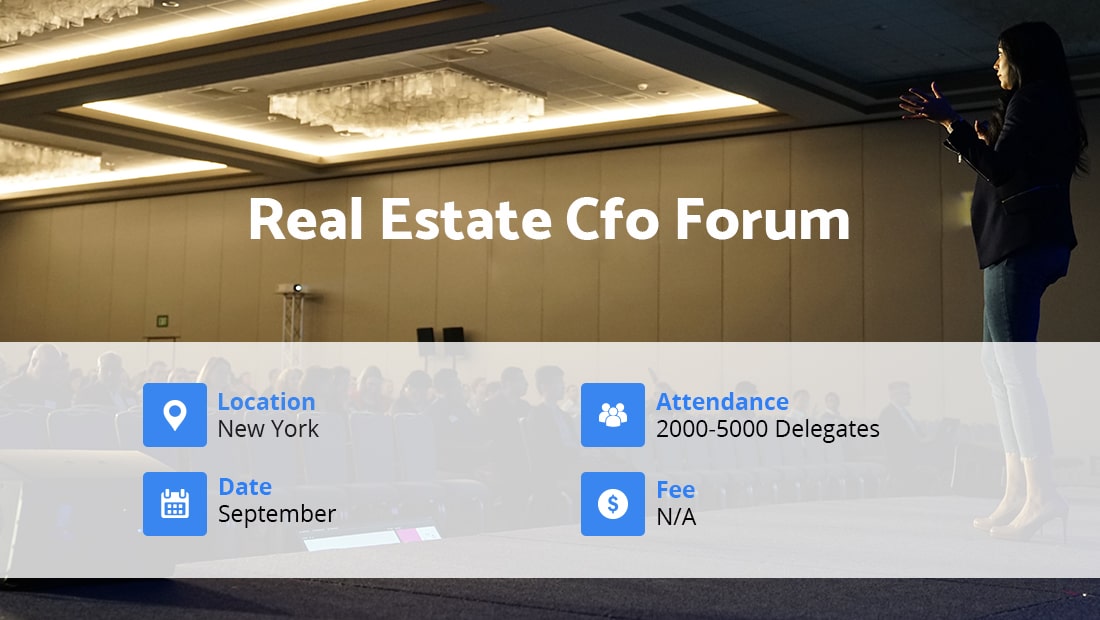 This is another chance to see big players in real estate from the US, Canada, and Mexico seeking opportunities for further collaborations.
In addition, several private companies and institutions participate for a chance to meet with investors. Recently, a large number of Startups have flourished in this conference.
So you are an investor seeking projects in the real estate or you have innovative ideas for a promising business? Don't miss this event this September.
Florida is another dreamland for realtors. If you are already in Realtor's Disneyland or you wish to be part of, Florida realtors convention and trade Expo is THE place to be.
It is a platform to broaden your network of producers and investors, create more leads and gain access to the tools and technology that can assist you to stay ahead of the competition.
Unlike most formal and dull events, this one is featured with a theme every year and organizers have a knack for spicing things up a bit.
So you should know, this year's theme is Superheros!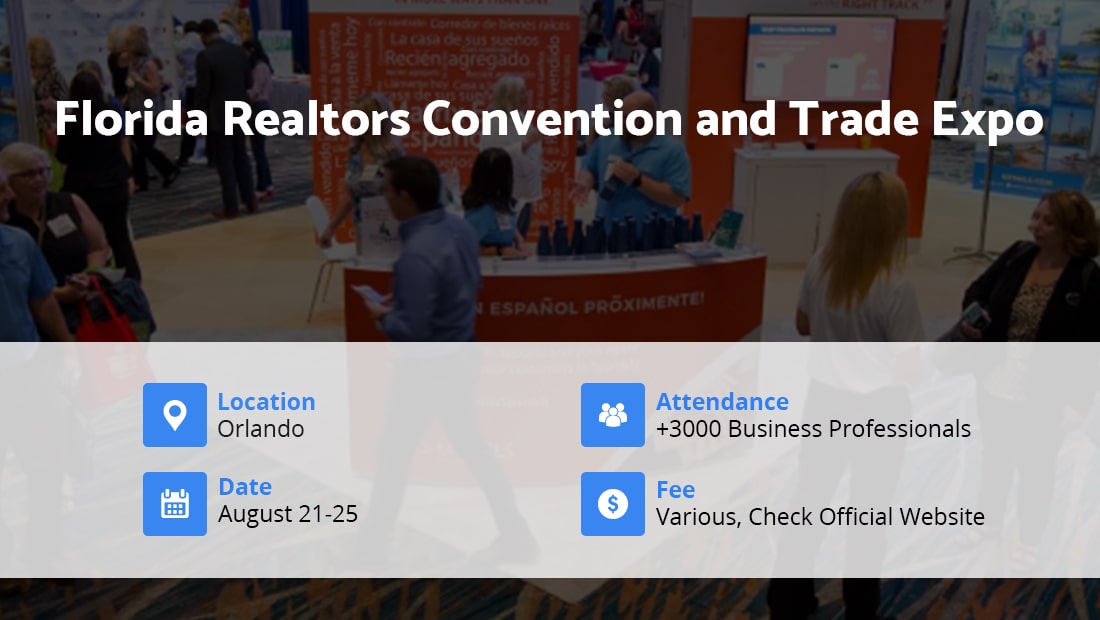 Commercial Real Estate Women (a.k.a CREW) Network is an association established to promote the role of women in the global real estate market.
The aim of the convention is to bring leaders from the four corners of the real estate business together. Speeches, breakout sessions, and workshops are on the agenda, most of which are performed and moderated by women.
It is a real estate event where you can diversify your network of professionals by getting to know prominent women in the field.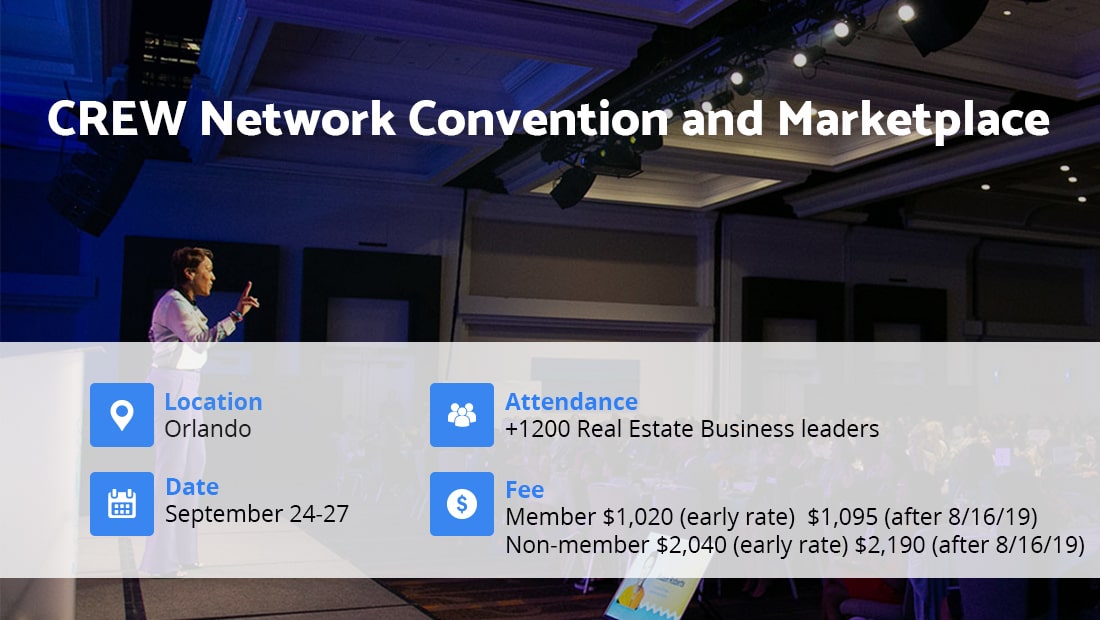 This is an annual gathering of finance experts in real estate. Top leaders and innovators come together every year to discuss the most important issue of the business: Mortgage!
Besides, there are attendees from other sectors like media, military, and even art. All in one place to share thoughts on how to cope with mortgage finance hurdles.
The long and diverse list of participants provides incredible networking opportunities.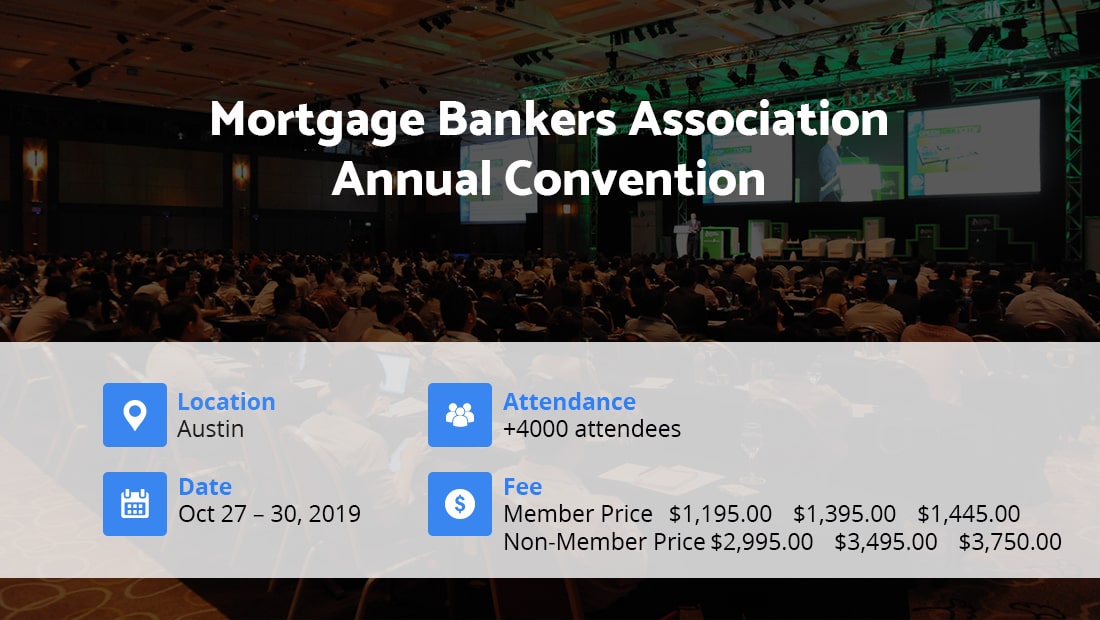 What's Next?
Real estate is a dynamic and volatile business. It is clear to everyone that to prevail, a realtor or an agent MUST build a great network of leads and experts in different fields.
The ultimate goal is to seek more referrals and make more bucks. What is a better place to achieve this than a real estate event where you find everyone who is someone in the business?
So, join the real estate events above and expand your business.
Are you new to the business and wish to know more about how to expand, then read the following for some hands-on tips: How to Get Listings as a New Real Estate Agent?