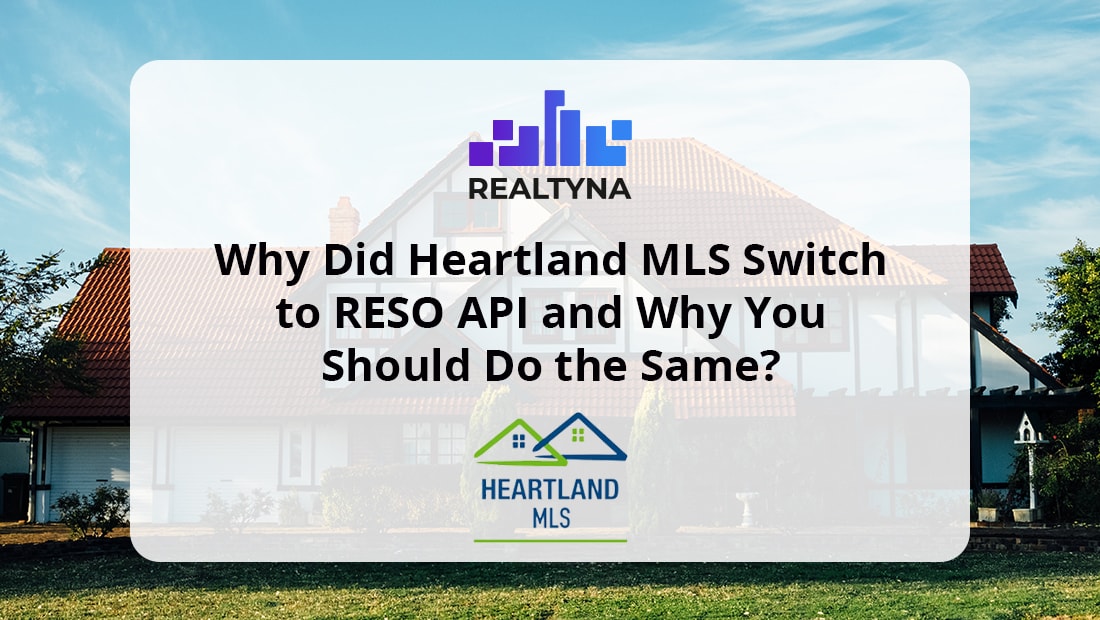 Why Did Heartland MLS Switch to RESO API and Why You Should Do the Same
05 Sep 2019

Posted at 10:00h
0 Comments
Heartland MLS, which was launched in 1993 is oriented on providing real estate information in the Greater Kansas City Metropolitan area. Heartland MLS is a part of the MLS Grid, the first organization in the U.S. It tries to solve the most problematic area in the real estate industry- its decentralization.
Decentralization and lack of standardization presents a challenge to the whole industry in terms of technological integration, community relations and general development.
As mentioned already, U.S.'s real estate industry is completely different from other nations. The U.S. has no central body to keep property listings nationwide, instead of that, the real estate industry relies on a network of more than 500 MLS. This undeniably causes a major problem: since every MLS has its own coverage and own database, it's really hard to integrate and coordinate them.
Considering the fact that modern real estate industry relies on RETS technology, it also does not ease the burden.
How Does RETS Integration Work?
Organic RETS Integration technology allows you to maintain your own copy of the Heartland MLS database on your web servers. Thereby, agents are able to control the data and SEO. So, how does RETS Integration exactly work? It works by connecting your website to the MLS database and importing listings via RETS feed.
Since Heartland MLS and the whole MLS Grid set a mission of decentralization and standardization of real estate industry in the U.S., the usage of RETS Integration technology was really inconvenient, in fact it slowed down the whole process. Why?
Well, first of all RETS technology pulls and integrates MLS on your website which means you need to have exceptional disk space. Considering the fact that brokers nowadays work with multiple markets, it really creates a big problem.

Pulling and integrating several MLS is a common thing, but if you're dealing with multiple markets and have to work with various MLSs, you can never be sure about security and the time to consolidate the varying databases & fields.
What Solution Does MLS Grid and Heartland MLS have?
Since the mission of integration assumes working with massive data amount, Heartland MLS and MLS Grid needed a different approach to the MLS integration. And such approach happened to be RESO API.
So what improvements does RESO API suggest?
RESO API uses RESO Data Dictionary which standardizes fields across MLS and allows even faster implementation from IDX providers

Because of the so called fly calls the representation of the listings is more accurate and the update is also faster

RESO API can reduce the burden of hosting. RESO API is not required to rebuild the entire property database on your website. You can call listings from the database as, for example, user searches for them on your website. That way you can save development time and hosting, if you choose.
Considering the fact that RESO API has a completely different approach to the MLS integration. You're able to reduce the programming necessary to connect a website to a property database.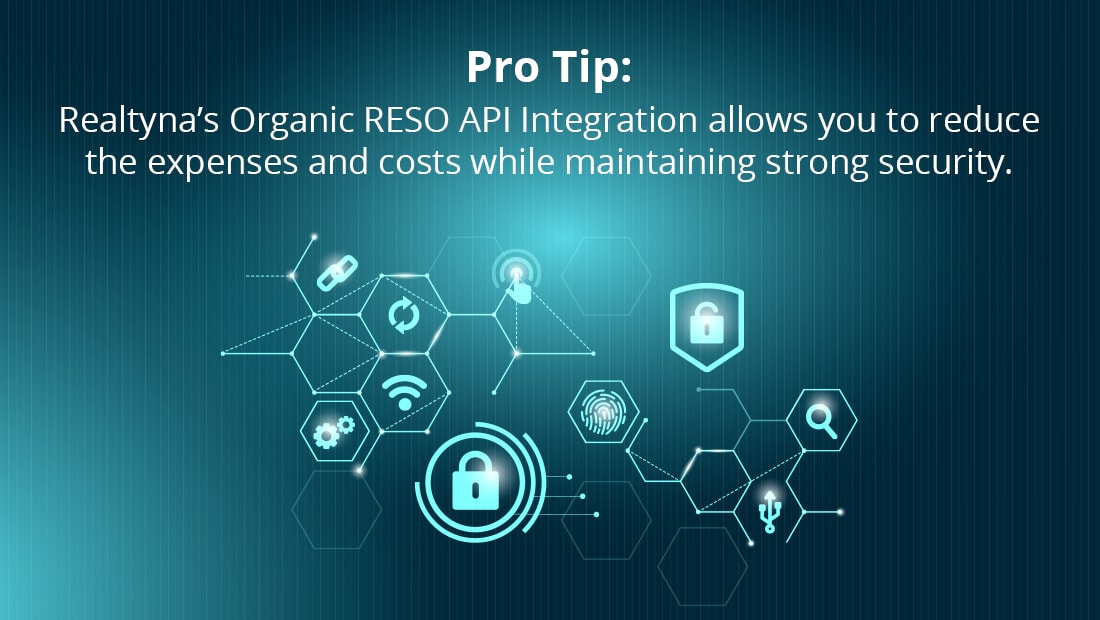 RESO API is designed so you be able to control security.

Without the need of huge amounts of local hosting and storage, you can reduce expenses.

On the other hand, if you choose, you have the option to replicate data on your servers for maximum leverage.

RESO API has a solution that allows you to work with different devices more easily by integrating with other applications.
P.S Still have questions about MLS Grid? Check out this article How Does MLS Grid Work?