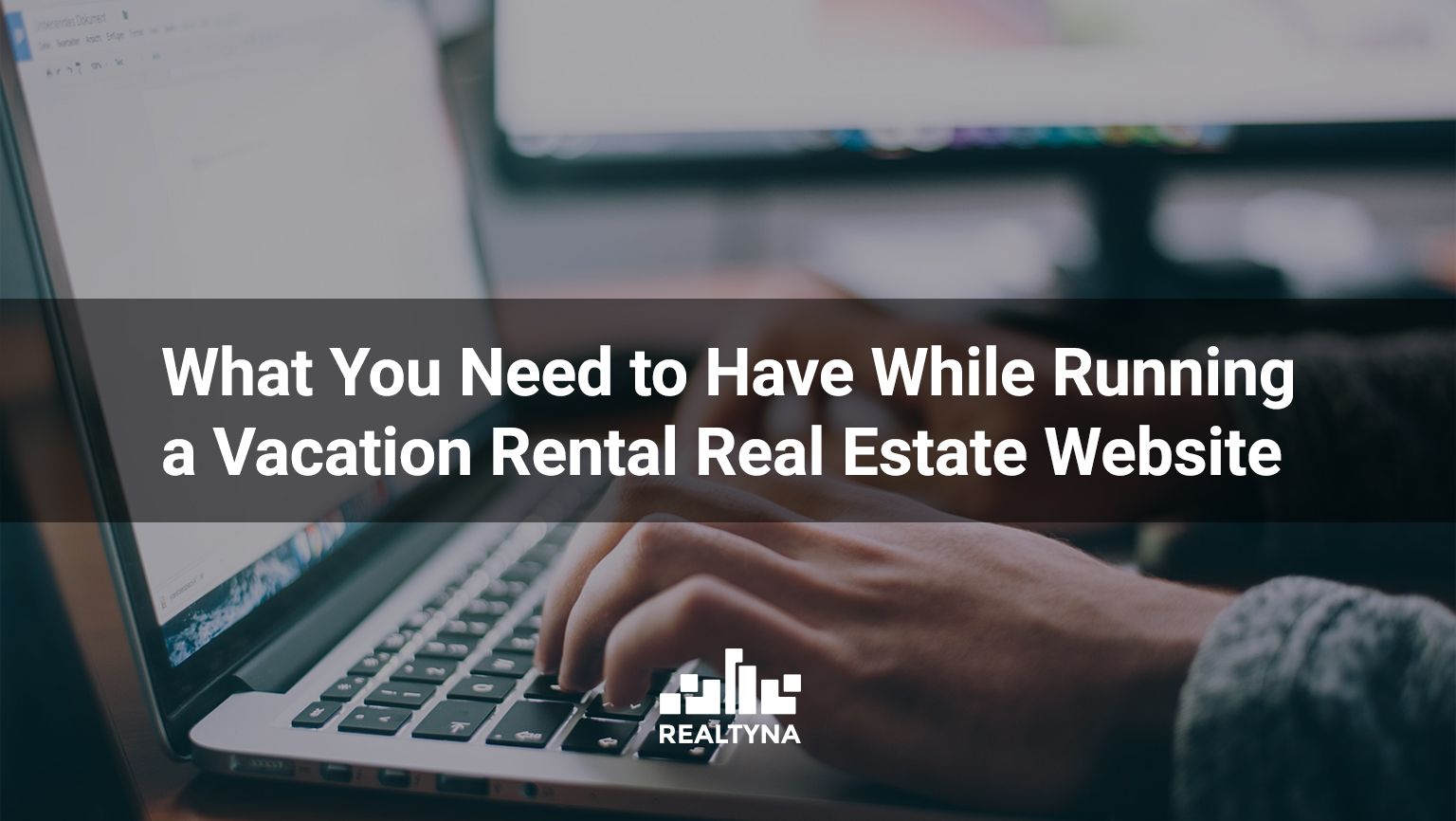 What You Need to Have While Running a Vacation Rental Real Estate Website
05 Apr 2021

Posted at 11:00h
0 Comments
Introduction
There are thousands of real estate websites in the United States and Canada. Although they are related to the same subject, these websites seem to be very different from each other.
While running a real estate website nowadays, some real estate agents are adding vacation rentals to their websites. It is very similar to other features. If you have vacation rentals, there are several tools\add-ons you should consider.
Having a real estate website is not as easy as it seems from the first glance. You have a list of responsibilities to the owners of the home and your future clients at the same time. Selling and renting homes is arguably much easier than vacation rentals. Vacation rentals require more analysis. Today, we will speak about what features a website needs while having vacation rentals.
Essential Add-ons
Multilingual Website
Vacation rentals are contemporary. Travellers are renting. There is a huge chance for foreigners to rent houses for their vacation. Not every traveler knows English. Multilingual websites should be applied because many travelers who don't know English may use it.
Yelp Integration
When clientele choose vacation rentals, they most probably pay more attention to every detail. Quite simply, when people rent houses\properties for several days or weeks, they definitely need to know as much as possible about the vacation rental they choose. Here, Yelp integration is one of the main tools. It allows you to pull places of interest from Yelp and publish them on individual property pages.
Booking System
An online booking system allows customers to place their reservations whenever they wish. The main benefit of it is that the customers can make a booking at any time, no matter if it's a working hour or not. Very comfortable, right? Every real estate website needs it, especially speaking about vacation rentals.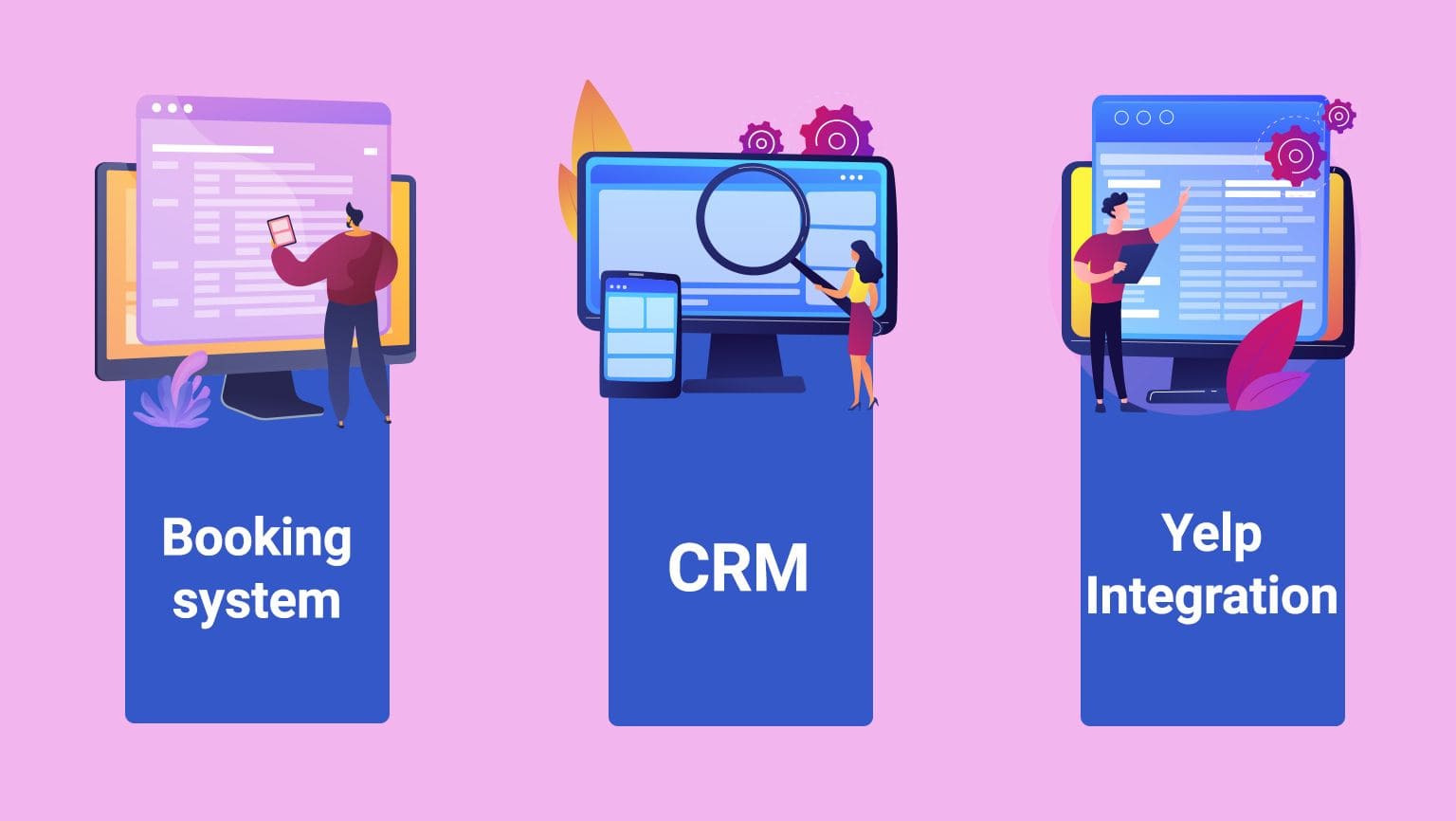 Review and Rating
Most customers, while searching for vacation rentals, give attention to the reviews. They want to make sure that the information about the property is 100% accurate. So, there is definitely a need to have a review and rating add-on to build trust between customers and your real estate website. Within these reviews, the future customer will have information about the property.
CRM
Customer Relationship Management is definitely something that every real estate website should have. It helps you to manage your leads and affects the quality of your real estate website. With the help of a good CRM, your website visitors will have a chance to directly communicate with the agents. Agents, on the other hand, will have the opportunity to have good conversations with future customers.
Suggestion From Author
We definitely want you to be successful, so here we suggest you have these much-needed add-ons for your real estate vacation rental website. This will definitely help you on your road to success. Having as much information as possible for every property on your real estate website will definitely build trust between you and your customers.
Having a well-structured, good real estate website isn't as easy as it seems. While running the website, you should have many add-ons if you are interested in the quality of your real estate website.
Want to know more about real estate vacation rentals websites? Check out the article here.