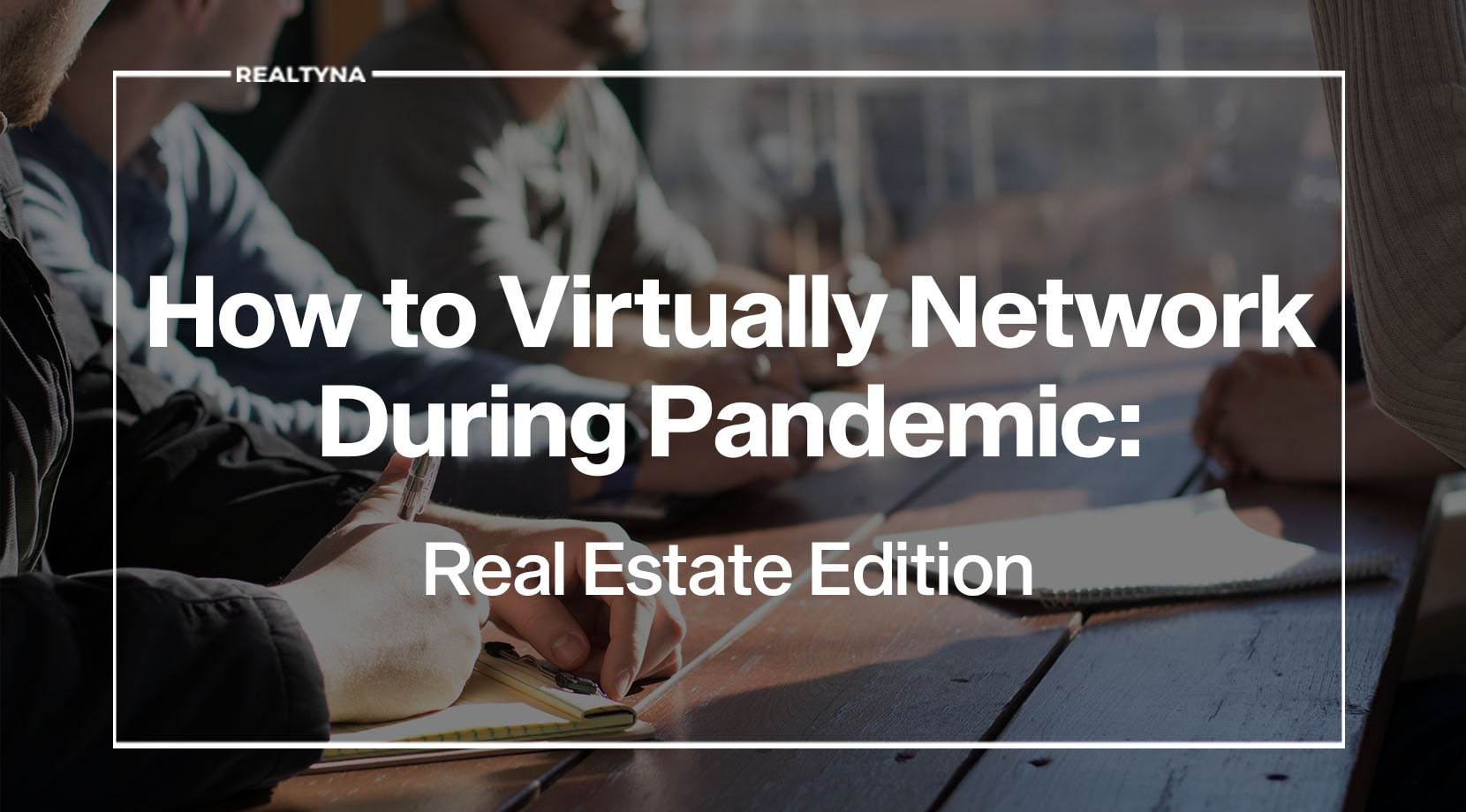 How to Virtually Network During Pandemic: Real Estate Edition
01 Oct 2020

Posted at 11:00h
0 Comments
With the pandemic taking a major toll on our lives, the usual way of communication and real estate networking is practically impossible and unsafe as well. Depending on where you live, after-work drinks, going out with colleagues, and simply socializing are a challenge right now. From a professional point of view, networking in the midst of a pandemic is also somewhat a challenge—especially for real estate agents for whom face-to-face communication is essential.
In this article, we will try to present a more creative twist on virtual networking in real estate in the midst of a pandemic. These tips will be useful both for agents operating in a state that is already recovering from the coronavirus and for real estate professionals working in a state that still struggles with the pandemic.
Virtual Meet-Up
We will say it time and time again; the pandemic is a time to have meaningful conversations. It's not a time nor a place for promotions and direct marketing. It's a time for giving away and receiving back help. Mutual collaborations are a more emotionally intelligent and mature way of networking. What you can do right now is host a virtual meet up. Go through your contacts. I'm sure you have not one but many real estate professionals in your contact list. Invite them to a virtual meet up. You can talk about your struggle during the pandemic and share your experience. You can make it a regular thing and encourage your colleagues to invite even more people. People nowadays are looking for new ways of socializing professionally and personally. Virtual meetups can be one of those opportunities.
Blogs Featuring Other People's Expertise
Reach out to the people you admire and suggest this collaboration. It will be beneficial for every party. There are many topics you can write your article about: real estate agents' skill sets, the current situation on the real estate market, their experience working as a real estate agent, and essential worker during a pandemic. This topic will be interesting not only for fellow real estate agents but for your clients. You can post your article on your real estate website or LinkedIn and post sneak peaks on your Instagram or Facebook.
It will showcase your professionalism as well as establish you as a trustworthy person.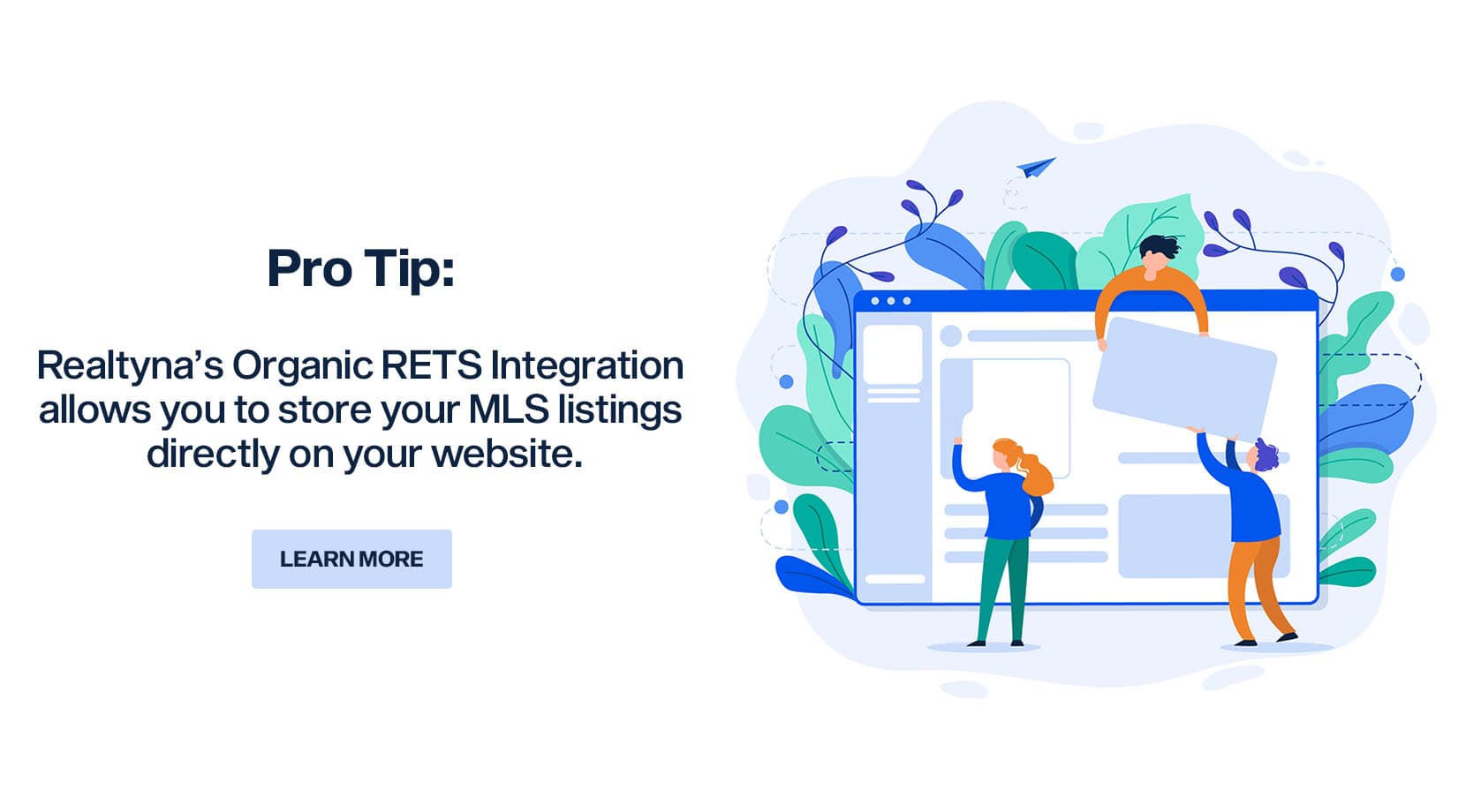 Virtual Interview
The virtual interview is essentially the same strategy as blogs we mentioned above, just more interactive. It's especially important for your social media. As research shows, videos have more engagement than usual posts. You can contact one or two real estate agents, record your interview, and post it across all your social media platforms.
Try to Provide Valuable Information Via Video
We already mentioned it's time to help others. Try to provide valuable information for your fellow real estate professionals as well as clients. Remember all those questions you were coaching your clients about and record a quick tip about it. To make it even more engaging, at the end ask your viewers what they think about it, and if they have had the same experience.
Comments
Actively commenting on your peers' posts is an excellent way of creating a meaningful conversation. You can create valuable connections with new people and strengthen your old ones. But make sure your comments are not general. You don't want to waste that valuable connection opportunity just by checking in for example. Again, make sure you create a meaningful conversation. The best possible way to earn trust is to give something away, even your attention. Your willingness to engage with people and emotionally support them is a sign that you're a trustworthy person.
Update Your Linkedin
Updating a LinkedIn profile automatically sends a notification about the people you're connected with. It is a professional way of reminding your followers about your activity.
Trivia Challenge
We all heard about what length people are going nowadays to keep socializing. Trivia challenges are becoming more and more popular. Zoom trivia nights are only one of such virtual hangouts. You can start slow and post some trivia questions on your social media. Let people interact with you via these interactive posts. Have a special day for trivia questions, so your followers can track when you post it. When you will have enough people interested in the trivia challenges, you can even host a virtual trivia night via Zoom. Don't forget to record and share it on your social media to show how fun it was and let more people join your trivia night. Networking doesn't guarantee that every new member of your real estate network will become a new client. It just means that you are building a strong network of referrals. People are more likely inclined to recommend someone they know, especially when we're talking about important decisions like home selling or home buying.
Show People How You're Helping a Community
People remember people who made the right impact on them, especially during such a tough crisis. Many people lost a job, many companies are barely holding up. What we can do is support local businesses, small companies, and creators. Showcase how you are helping your community by supporting local businesses. This will strengthen your real estate network. Why? People support people who give away, who are empathetic to such an impactful crisis.
P.S Interested in a creative way to leverage the power of Google? Check out these blogs: Google My Business- Why Is It Important for the Real Estate Agents and Google Maps for the Real Estate Industry—Why Is It Important?