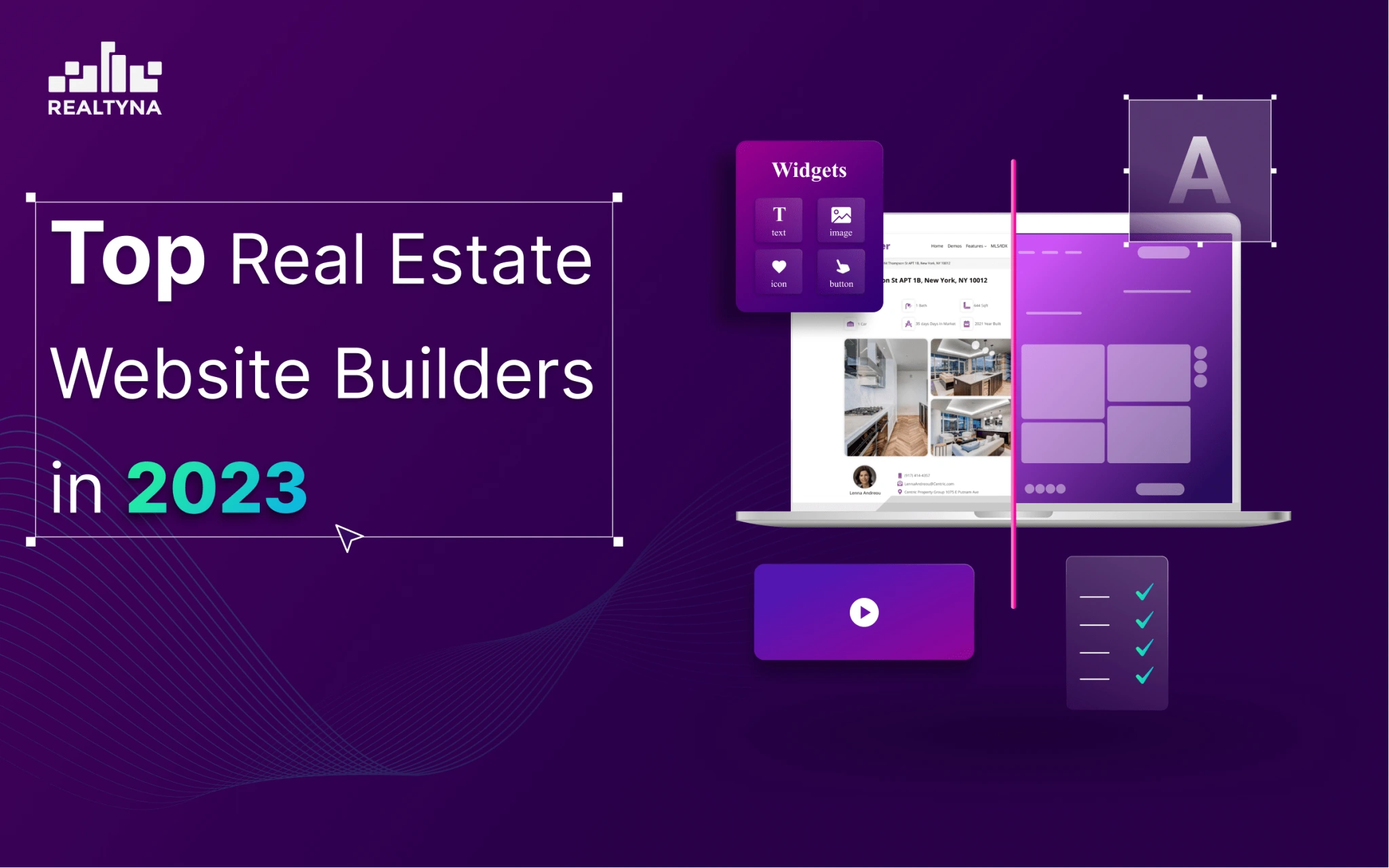 Top Real Estate Website Builders in 2023
23 Feb 2023

Posted at 11:00h
0 Comments
Creating a fast and converting real estate website is an important part of the property business. Agents and brokers invest a great deal of time and money looking for the ultimate solution to serve their clients. This is why almost all mainstream website builders have entered this market.
Before we review some of the most popular web builders in the property business, let's look at some of the factors that make a real estate website successful.
Things to Consider for a Successful Property Website in 2023
Here are a few things to consider when looking for a site builder for your real estate business:
Customizability
Agents work in a variety of market segments and often change focus. As a result, they need to ensure their website is easily customizable. This way, they can add features on the go and make sure their business remains competitive.
IDX Integration
Seamless and fast access to MLS/IDX listings is the core of the real estate business in the US and Canada (and countries worldwide). MLS listing data is valuable and real estate agents and brokers need to make sure their viewers have immediate access to the most up-to-date listing information.
Cost
Real estate is a money game. Cost is an important factor when it comes to the growth and longevity of an agent's business. This is why they need to make sure that their website and maintenance are cost-effective and does not put pressure on their budget. This is especially true for newly licensed real estate agents and brokers.
Scalability
As businesses grow, so too should their websites. The ideal platform will provide the foundation for growth in the years to come. From scalable cloud services to speed adjustment, the scalability of the web platform is an important decision-making factor.
Headless-friendly
Headless structures are the future of web development. They bring a lot of benefits to real estate web solutions and are important factors for designers and developers.
You can learn more about real estate headless development here:
How to Build A Headless WordPress Website: Real Estate Edition
Speed
Real estate clients use real estate websites and apps to search for properties. In the age of short attention spans and scroll culture, if your app or website is slow, you are definitely going to lose a lot of traffic.
For example, check out the difference in speed between the following two listing pages:
Exhibit A (Headless Structure, MLS Router™ API):

Exhibit B (Traditional Structure, Mainstream provider)

As you see, Google focuses on speed as a major indicator that your website or app is suitable for those searching for properties.
Here are the most popular real estate websites builders in 2023:

What Is WPL for Elementor?
WPL for Elementor is a template builder based on Realtyna's WPL plugin. This plugin is now powered by API in the Lavender theme to bring the highest levels of speed and customizability to the market.
Check out the plugin here:
https://realtyna.com/wpl-elementor/