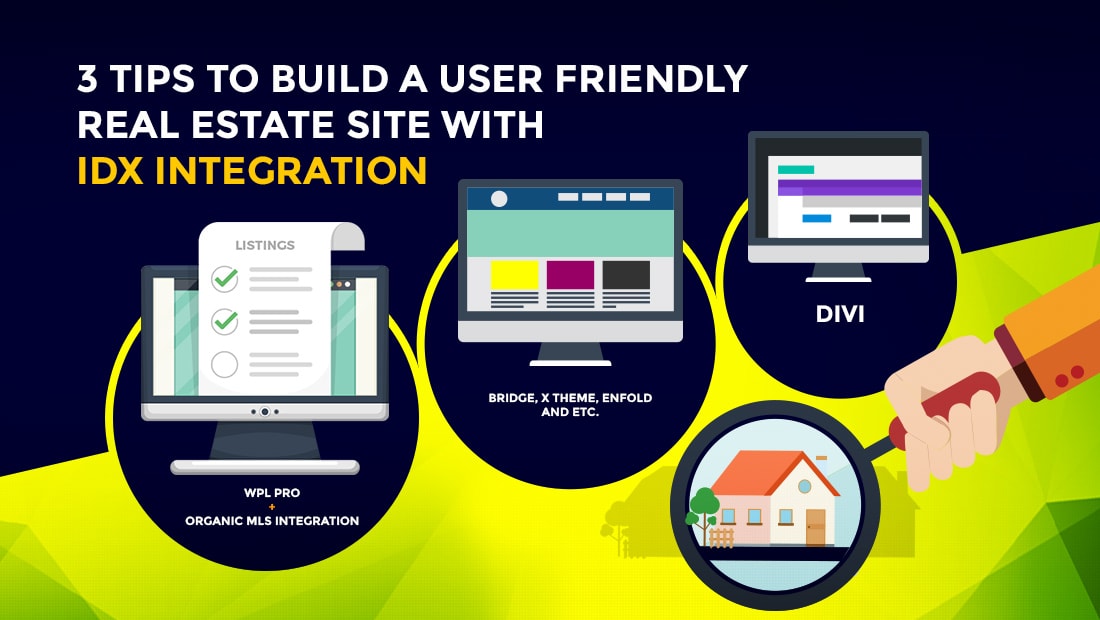 3 Tips to build a user friendly real estate site with IDX integration

Posted at 14:24h
0 Comments
The competition for real estate leads is strong. It's not enough anymore to have an IDX frame to attract the most website visitors from search engines.
But some agents and brokers stick with framing technologies because they are easy to use.
Don't let that be you.
We've put together the following tips to build a powerful, user-friendly, SEO real estate website using Realtyna products and other tools available on WordPress.
1) Integrate your data using WPL + Organic MLS Integration
This is our signature data migration model to connect your WordPress website to an MLS and import listings.
Each of these listings will reside in your hosting area and is recreated on your site in a indexible WordPress page with a unique url, providing you with the strongest SEO foundation possible.
In addition, Organic MLS Integration is customizable to your needs (if you need properties only in a certain area, we'll filter everything else out).
Here are some of the advantages of this system over IDX framing:
2) Choose a popular theme for plug-'n-play functionality
Realtyna products work out of the box with most WordPress themes. But we also offer compatible views to match the styles of some of the web's most popular website templates.
If you would like a splash-landing page, it's possible with Bridge.
Would you like search bar in the banner? Theme X has this.
Need a photo carousel on the homepage? It's a feature of Theme 28.
Choose one of the themes below for a modern, clean look and easy-to-use features.
3) Use a Page Builder
Realtyna products are simple to use out-of-the-box. They are based on the WordPress CMS and use widgets to control where certain features appear.
But building your website can be even easier by pairing Realtyna with a page builder.
Our products are available with Divi and WP Bakery Page Builder, giving you the ability to drag and drop to edit your website front-end.
So there really is no reason to be afraid of a switch from IDX framing.
With Realtyna and these clever WordPress tools, you can have a beautiful, data-rich real estate website no matter your web development skills.
Contact us today for a free demo: https://realtyna.com/contact/