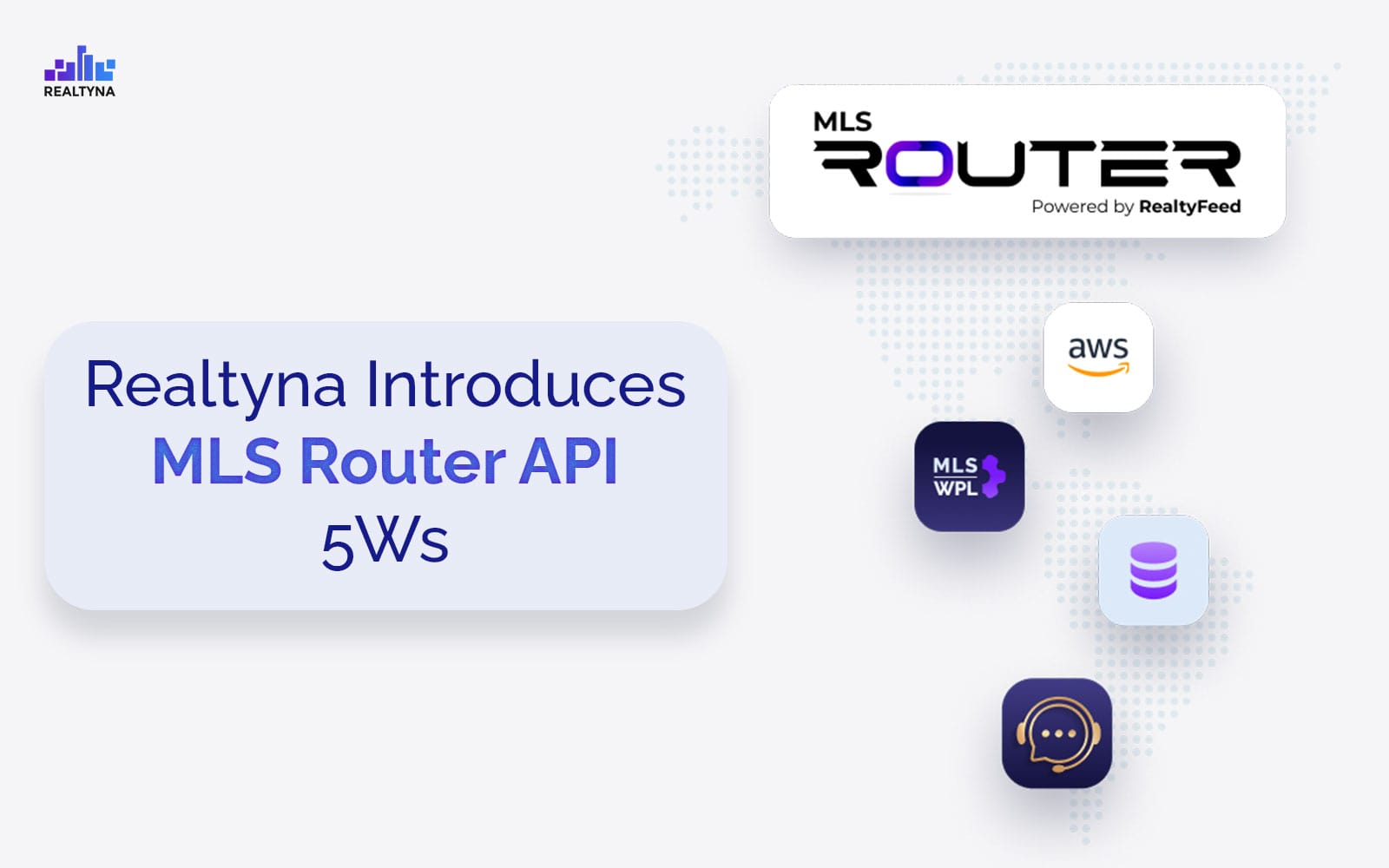 Realtyna Introduces MLS Router™ API – 5Ws
06 Feb 2023

Posted at 11:00h
0 Comments
In response to a great demand for a reliable real estate data API, Realtyna has launched its para-MLS* API service, MLS Router™. MLS Router™ API sets out to redefine the concept of APIs in the real estate sector with its fast, versatile and streamlined API technology.
What Is MLS Router™?
As the name suggests, MLS Router™ is an API service that consolidates real estate data into one single API which can be used for developing state-of-the-art real estate apps and platforms.
Check out the following video to find out more:
Who Is MLS Router™ For?
MLS Router™ is for anyone who wants to develop API-based real estate solutions including but not limited to:
Real estate mobile apps

Real estate websites and web platforms

Real estate SaaS
You can also use the API to feed other tools like digital signages and watch apps.
MLS Router™ is designed ideally to act as the body for development of headless structures.
Learn more about how you can develop a headless real estate structure here:
How to Build A Headless WordPress Website: Real Estate Edition
Why You Need MLS Router™
MLS Router™ API is not simply an access data point. What it does is it sends or directs data from multiple sources and offers it in one fast and seamless output. With MLS Router™, you can benefit from:
An all-in-one data resource

Speed and reliability powered by AWS Cloud

Scalability according to your needs

Access to updated data on the fly

Ready for headless architecture

And a lot more
MLS Router™ also allows you to build your next real estate solution with ease and confidence. And Realtyna's team of hands-on customer support is available throughout to make the process even more hassle-free.
When Was MLS Router™ Launched?
MLS Router™ API service was launched in January 2023 on RapidAPI, and all real estate professionals and web developers can access the service here:
How to Get Started?
To get started, all you have to do is sign up for the API at the link below. Also, you can request a free API key for a test run. Our MLS department will initiate your MLS approval process while you can start laying the foundation of your real estate solution with MLS Router™ API:
Contact Us:
* Please note that all MLS data is subject to approval by the MLS provider.