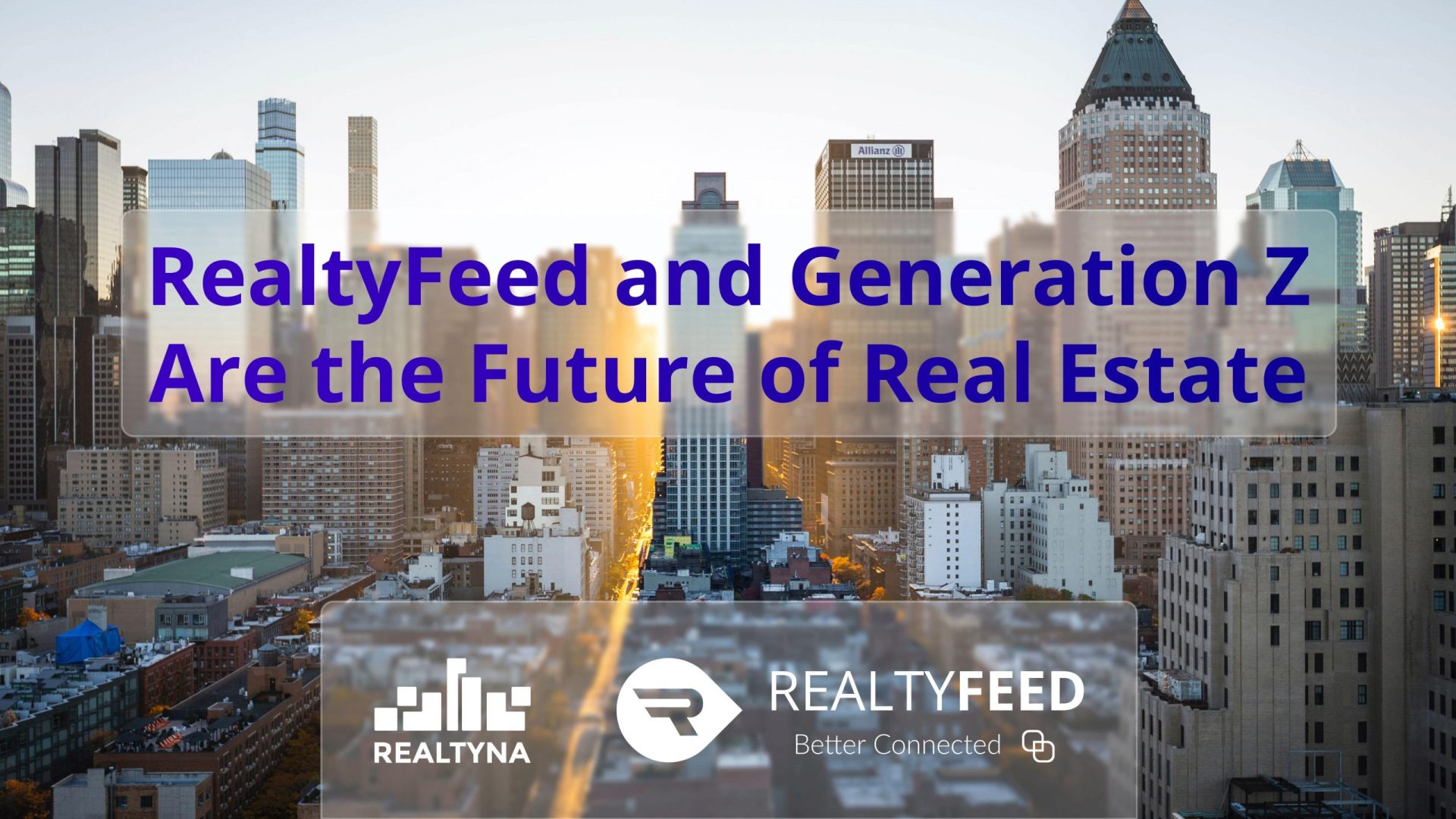 RealtyFeed and Generation Z Are the Future of Real Estate
11 Jan 2021

Posted at 11:00h
0 Comments
We live in an era in which intuitive technology has overrun traditional and acquired systems. For decades, users have been forced to go through multiple pages of manuals and hours of training in order to be able to effectively use a new app or tool.
The real estate industry has been one of the slowest industries to catch up. However, this is going to change. With Generation Z stepping into the market, new technologies are poised to make the necessary adaptations.
All of this brings us to RealtyFeed, a groundbreaking technology developed by Realtyna. RealtyFeed is developed to build a future for the real estate industry, inspired by Generation Z.
What Is RealtyFeed?
After years of working with real estate agents, brokers, developers, and influencers, Realtyna came to the conclusion that there is a lack of appreciation for user experience in real estate apps and tools. That and numerous discussions with the new generation of real estate professionals inspired the team to develop an all-on-one platform to:
Gamify real estate user experience;

Provide a social platform for Realtors and their clients, B2B2C;

Simplify real estate transactions;

And much more.
How Does It Gamify Real Estate Transactions?
Log in to your MLS website or open your CRM. In most cases, it looks like what software used to look like in the 1990s, or it doesn't work very well. The main issue is that most apps and tools require hours of practice or training until you can get some results out of them.
RealtyFeed has been designed with the aim to provide an intuitive experience for users. Now, users of RealtyFeed can improve their business by passing levels and reaching certain targets—just like you learned how to work with Instagram or TikTok.
How Does it Simplify Real Estate Transactions?
Simplifying real estate transactions goes way beyond gamification in ReatyFeed. If you go back to your daily transactions, the first thing you see is the number of tools you have to use to get things done: CRMs, websites, social media, and MLS systems, to name a few.
RealtyFeed makes this simple by bringing everything under one roof. It is an all-in-one platform developed to bring Realtors and their clients together.
What Can I Do?
The future belongs to those who build it now. Realtyna is offering a limited opportunity to those who want to co-invest in revolutionizing real estate technology with RealtyFeed. This offer is going to be valid for a short time, so if you need more information or wish to take action, head out to our Republic.co page below to learn more: