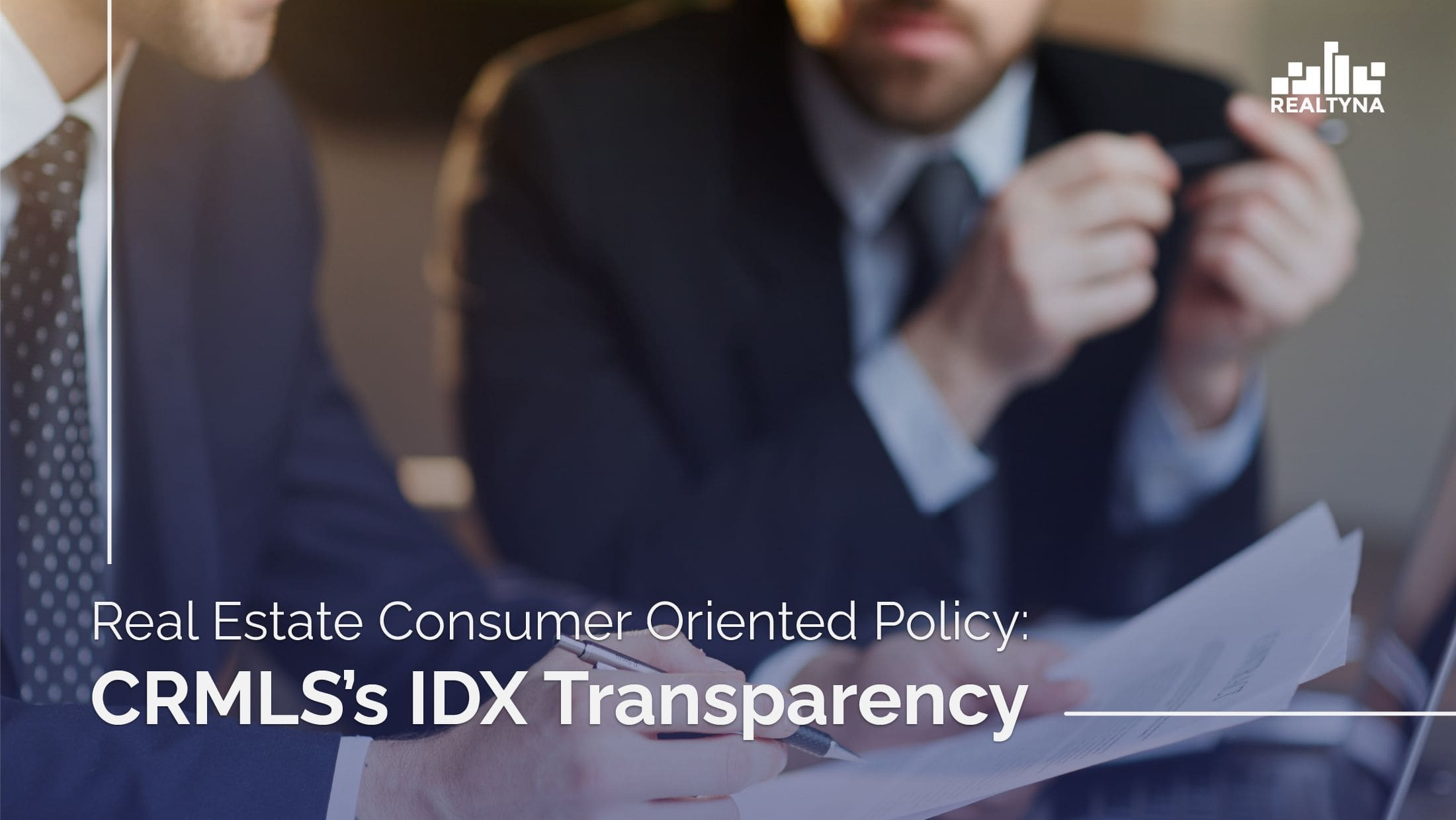 Real Estate Consumer Oriented Policy: CRMLS's IDX Transparency
15 Sep 2021

Posted at 11:00h
0 Comments
The real estate industry is growing and adapting to the call of the time, including the clients' need for more transparent and unambiguous information about real estate properties. One MLS initiative, IDX Transparency, addresses exactly this issue.
What Is the Issue?
The apparent issue is a lack of transparency reported by consumers. With an IDX feed, clients can browse real estate websites and check the MLS data directly, which adds a lot of value to the real estate industry and the general availability of property data.
Although the direct access to real estate properties improves the overall transparency of the real estate industry, users report that issues remain with the listing agent's relationship with listings.
CRMLS is the initiator of a proposal to address this and the first one to adopt it.
What Does CRMLS Say?
As the updated CRMLS Rules and Regulations about 12.16.5 Listing Credit state:
All Listing Brokers grant permission for any Advertising Broker to display any listings submitted to the service by the Listing Broker only if the listing display or advertisement is clear so that a reasonable real estate consumer understands:
a) Who is the Listing Agent & Broker,
b) Who is the Advertising Broker and
c) How to contact that Listing Agent or Broker."
As the CEO of CRMLS stated: "It shouldn't take a consumer more than a few seconds of looking at a listing to determine who the Listing Agent, Listing Broker, and Advertising Broker are."
The new rule, CRMLS states, benefits every party that participates in the property selling/buying process: real estate professionals, listing brokers, and advertising agents.
The chain of people that the consumer needs to contact to learn about a property will be significantly reduced.
P.S. Want to know more about how to achieve a hyper local presence? Check out our blog Easy Ways Seller's Agents Can Achieve an Omnipresent Hyper Localness.