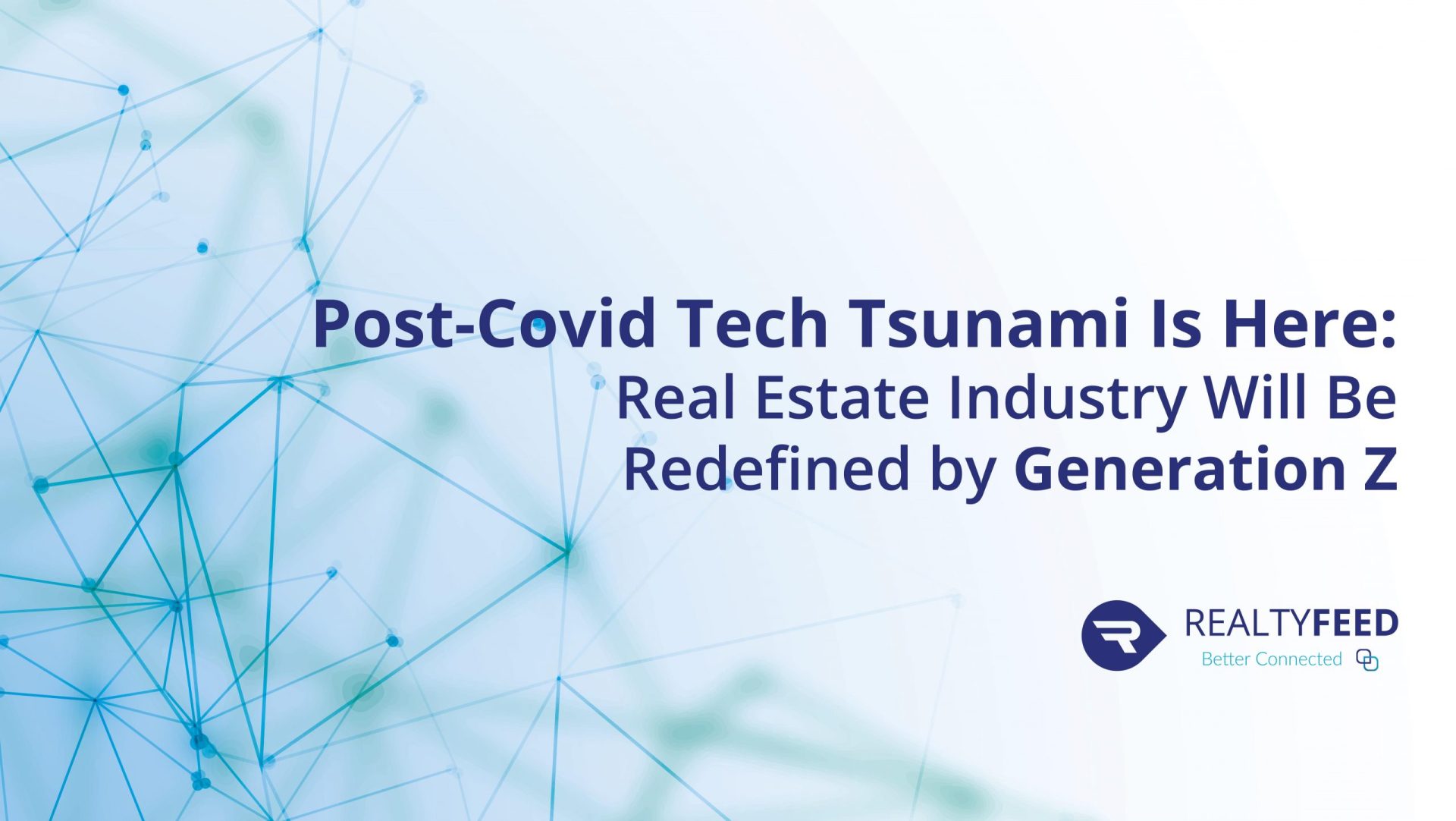 Post-COVID Tech Tsunami Is Here: Real Estate Industry Will Be Redefined by Generation Z
06 Jan 2021

Posted at 11:00h
0 Comments
It's 2021, and the real estate industry is somehow still functioning with tech tools developed in the 1990s. Despite the fact that RESO and other innovators have tried to modernize real estate, there is still a lack of flexibility on the side of users.
That, however, is about to change. With Generation Z entering the real estate market as practitioners and clients, there will be no room for long-term training and complicated applications.
The Issue!
Technology has been sweeping through industries and revolutionizing business structures for the last 20 years or so. Real estate technology partially joined the flow in the 1990s by moving listings online and developing MLS features. The problem is the industry has mostly stayed in the 1990s.
Now, real estate tools such as MLSs, CRMs, analytical tools, etc. are so complex and rather outdated. It often takes new Realtors hundreds of hours of training and practice until they are able to use these tools. For Generation Z, who learn everything through gamified and intuitive apps like Instagram and TikTok, this is almost impossible.
The Cause!
Some might blame our more experienced Realtors for the lack of flexibility to change when it comes to real estate tech tools. Nevertheless, the magnitude of the real estate business transactions and the number of people involved have always made it very difficult for tech companies to provide the best tools. I personally believe that this change has taken so long to happen mostly because real estate professionals are really, generally very busy.
The Solution!
The remedy is finally here. Realtyna is releasing its groundbreaking technology, RealtyFeed!
RealtyFeed is the solution to most of the proptech shortcomings. It not only revolutionizes the way Realtors deal with their clients but it also overhauls real estate transactions internally.
You might ask, what is RealtyFeed? RealtyFeed is a new app from a company with over 10 years of experience in the proptech market. It is a combination of social media features and a gamified user experience, all empowered by artificial intelligence and machine learning.
It helps unify real estate transactions all in one secure environment, protected by its community. What makes it different from any other real estate technology is gamification. This unique technology is based on a gamified and intuitive experience, where users can develop by passing certain levels. There is no need for hours of training and lengthy practices.
RealtyFeed is inspired by Generation Z, but is built for all!
How Can I Get Involved:
The future belongs to those who make the right decisions. Steve Jobs, Bill Gates and so many others who pushed the limits of technology were not told about the future; they didn't follow. They pushed and became part of the future.
RealtyFeed is now the gateway to the future of real estate technology. If you want to learn more about RealtyFeed and about becoming part of this revolutionary movement in proptech, check out the following.