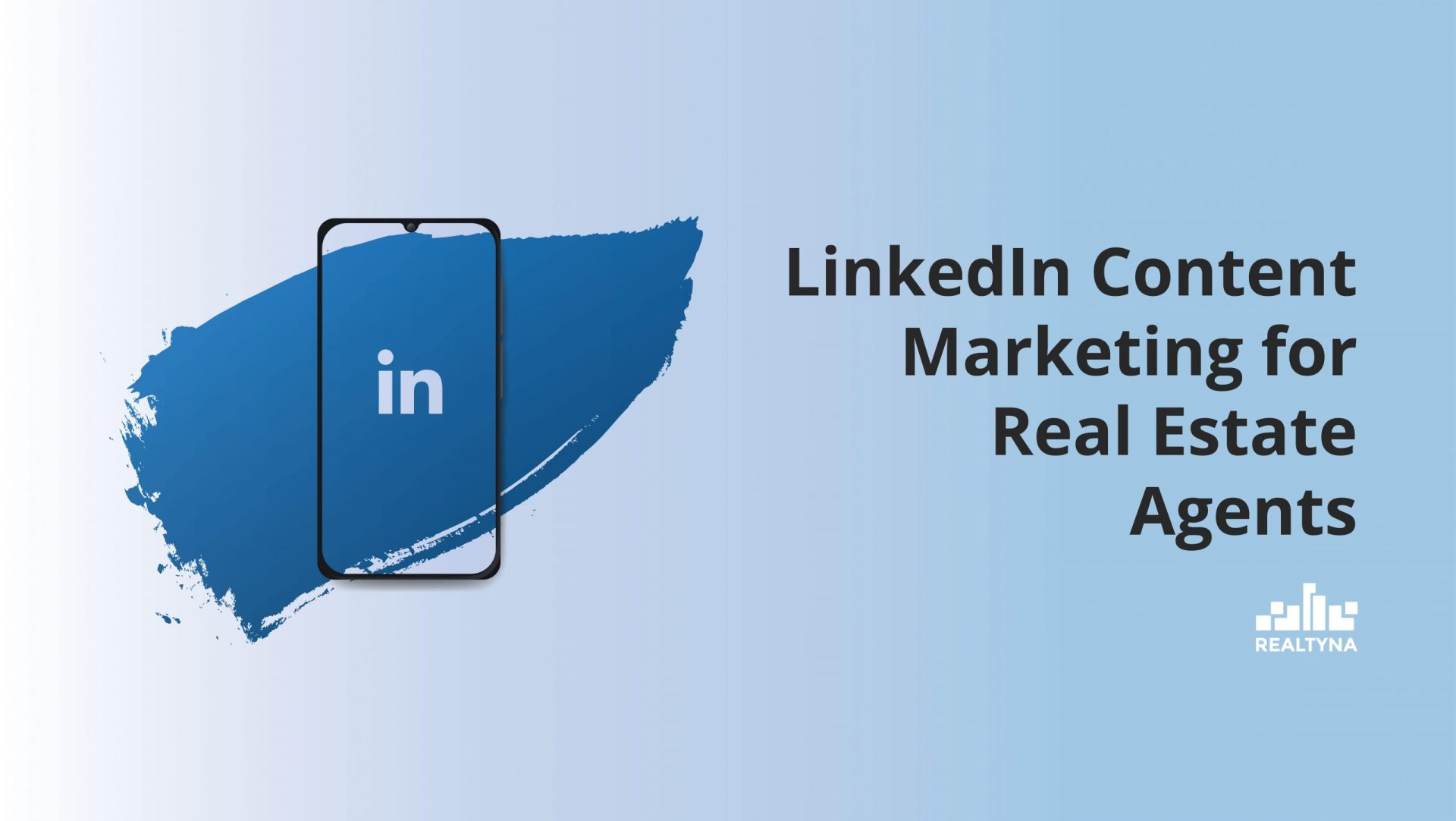 LinkedIn Content Marketing for Real Estate Agents
28 Dec 2020

Posted at 10:19h
0 Comments
In the previous installment of LinkedIn marketing, we talked about LinkedIn SEO. We discussed the importance of optimizing LinkedIn profile, how to make it more searchable, as well as touched upon LinkedIn keywords.
In this article we will discuss LinkedIn content marketing: what type of posts are working well on LinkedIn.
Let's dive in.
Video Marketing
Despite LinkedIn being slow on catching up with the latest social media trends, videos are already becoming top content on LinkedIn. Real estate professionals are no strangers to video marketing. It became apparent now more than ever that video marketing is crucial for real estate agents: virtual tours, live open houses helped real estate professionals find a safe alternative to open houses. Leveraging video marketing became crucial if real estate agents wanted to successfully continue doing business. We suggest posting virtual tour videos, as well as general video content on LinkedIn.
You can share embedded links of the videos that you upload on YouTube or Vimeo, or upload directly to LinkedIn. As many experts suggest, uploading directly to LinkedIn helps your video content become more discoverable. LinkedIn algorithm prefers native video content, therefore it gives native videos extra boost in visibility.
Apart from that LinkedIn native videos are auto playing in feed, making them even more attention grabbing.
To upload native video content you just need to click on
Share an article

Click video icon

Upload video
Make sure your post is public.

Statistics
According to LinkedIn statistics, 60% of users are interested in industry insights. Statistics and insights help us stay informed about real estate industry trends. That's why insights and statistics are so popular across different social media platforms.
We suggest creating informative infographics. Infographics are interactive ways of showcasing important information.
Inspirational Content
It's universal that people love and appreciate inspirational content. It helps us to believe that we can overcome great odds. While creating an inspirational post you can share your personal experience, or share someone else's post. Previously we were mostly focused on personal posts, but the LinkedIn algorithm appreciates variety. Sharing other people's experience and stories is as important as sharing yours.
Share Your Personal Experience
We already mentioned that sharing your personal experience is important. We briefly touched upon inspirational content but real estate agents' career is not only winning and positive experiences. Throughout their career real estate professionals experience many obstacles, which help them grow as professionals. Sharing your positive and negative experiences will help your fellow real estate agents, get to know you more as well as help someone who is just starting on the path of a real estate career.
P.S Interested in the best practices for REALTORS® in an upcoming year? Check out this blog Best Business Practices for Realtors in 2021