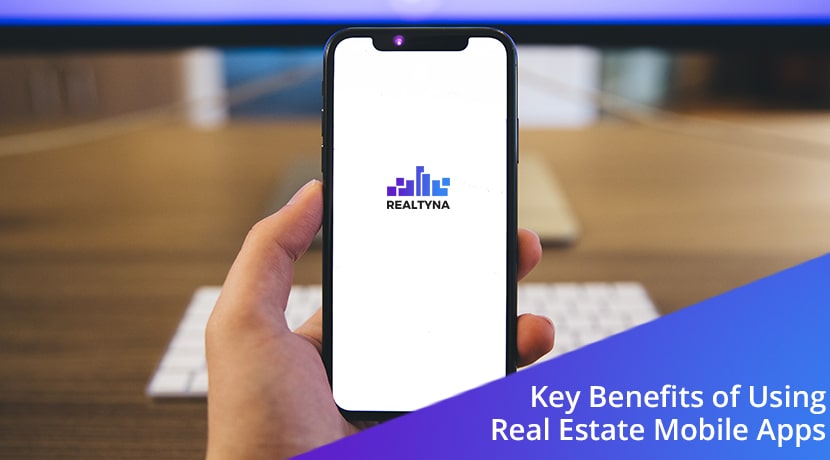 Key Benefits of Using Real Estate Mobile Apps
17 Apr 2020
Posted at 11:00h
2 Comments
Overview
:
As a real estate agent, no matter if you have just entered the market or you have been working there for a long time, you know this market is tough. Yet, with the rapid pace of technology, you can use different mobile apps to become more organized. In this article, I'm trying to explain the benefits of using mobile applications to make your life as a real estate agent much easier.
Abundant Users:
In this smartphone age, people have their cell phones with them all the time, and they are constantly using them. If we look at the bigger picture here, we could easily understand the reason behind the myriad of mobile apps. All businesses are looking to get a foot in this new era of technology. Thinking about giving it a try and developing your market, sounds completely logical. Realtors are also considering future investment in mobile apps to be able to keep up with this evolution among the current generation.
Efficient Management:
Around 5 billion people are using mobile phones from 2015-2020, so it is absolutely critical for real estate agents to employ a mobile strategy. With a quick search in your mobile app store, you will see there are so many real estate technology apps for agents, brokers, and realtors that help to boost their sales and improve their efficiency. I believe these applications are turning into a must-have for all agents. All these applications have different features. Many have features like lead generation, video editing, expense tracking, open house management, customer relationship management (CRM), schedule planning, customizable reports, time tracking, etc.
Affordability and Easy Usage:
Another advantage of these applications is that It only takes a few minutes in order to download the app to your phone and start using it, giving you a leg up on the competition. Also, many of these applications are free and relatively affordable. You can also create your own app with your desired features and develop.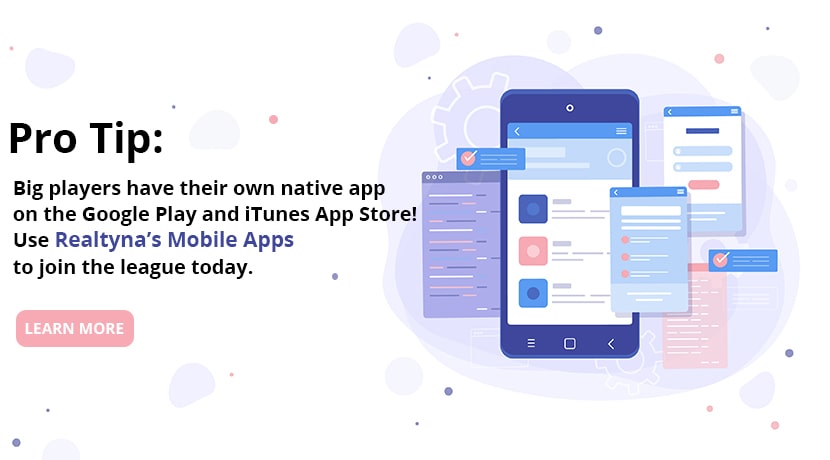 Cost and Time Saving:
Using mobile apps provides cost-saving too. Instead of using the traditional ways of reaching potential clients (e.g. printing brochures and flyers), you can update your information automatically and inform your clients more quickly. This also helps the environment by reducing waste.
Higher Engagement Rate:
You can enhance your brand loyalty with the increased visibility and ease of access and engagement. You can also use photos and upload them in a second. I believe this can help you engage your clients and become interactive. With just a few clicks, you can send out a mass message to all of your customers that have downloaded your app, inform them about the latest news in their local market as well as events and open houses.
Open Competitive Market:
There is an overwhelming number of real estate businesses that are not doing this yet. This leaves a competitive opportunity open for any company that does have a real estate app.
If you are considering developing your own application and launching it later, I highly suggest taking a look at some of the major apps in the real estate market such as: Realtor, Zillow, and Trulia. These may provide inspiration for your own project.
Conclusion:
Time means money especially for people working in the real estate market. The fundamental idea behind these types of mobile apps is to save realtors time and help them manage their day-to-day tasks more easily. What do you think? Leave a comment below or check out our other articles on similar subjects: 6 Reasons Why You Should Use Mobile Apps and SMS for Your Real Estate Website and Mobile Apps: A Surefire Way to Increase Business & Brand Recognition
Feel free to ask your questions below or inform us about your ideas.