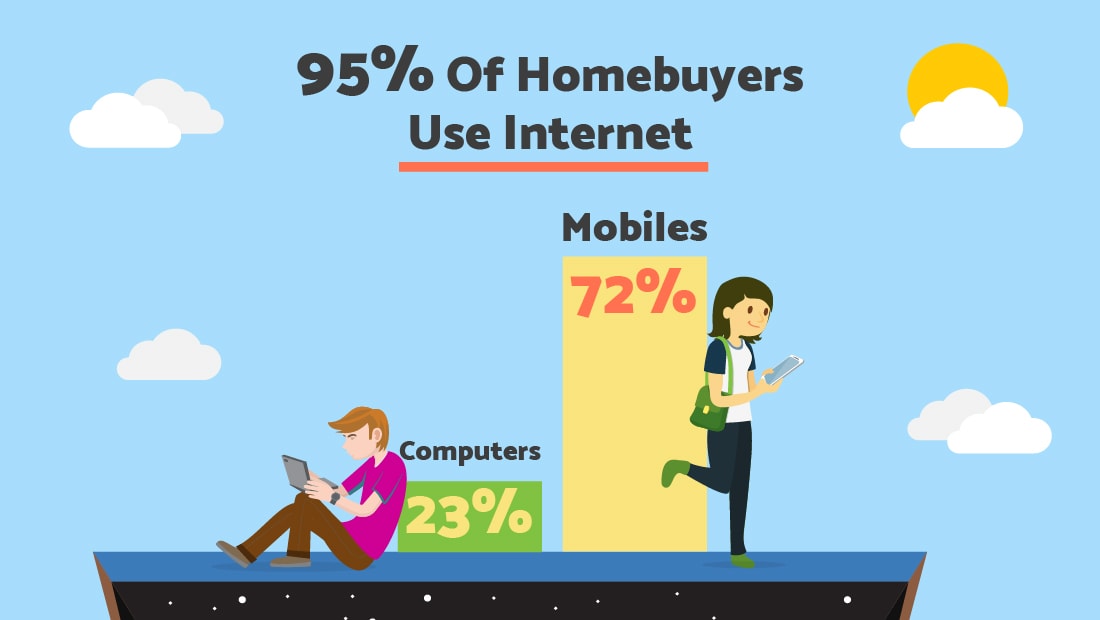 6 Reasons Why You Should Use Mobile Apps and SMS for Your Real Estate Website
14 Oct 2017

Posted at 09:05h
0 Comments
The home-buying process is involving more and more technology.
The latest survey from the National Association of REALTORS® found that 95 percent of homebuyers used the Internet to aid the home-buying process and 72 percent used a mobile device.
This shift in home-buying habits presents a number of opportunities for real estate agents to communicate with their clients.
But to take advantage, agents need to be active in the mobile space.
This is why Realtyna offers iOS and Android mobile apps and SMS notification features for its WPL Pro and Organic MLS Integration products.
We have full details on these products here: https://realtyna.com/real-estate-ios-android-app/
And here: https://realtyna.com/sms-addon/
Here are the top six reasons you should add Mobile Apps + SMS Add-on to your real estate website:
Attract More Users
Your app will be downloadable from Google Play and the iTunes Store, giving you new venues to appeal to new users. In addition, it will automatically detect users browsing your website from a mobile device and invite them to download the app.
Keep Users Engaged
Within the app, users are able to view property photos, run searches, and mark favorites to keep them browsing longer. The app also offers saved searches and search filter options.
Build Credibility
You will be able to send an SMS for request-a-visit, saved-search match, membership renewal, and other notifications to communicate effectively with clients and build relationships.
Provide More Value
The more home-buying tools you offer your clients, the more reasons they have to stick with your company as they search for a home.
Build Your Brand
Your apps are custom-branded and fed by your unique data feed, ensuring that your mobile products fit your business model. They include a splash screen on the app loading page that you can personalize with your own introduction.
Close More Sales
When customers are engaged, satisfied, and well treated, sales usually increase. With Mobile Apps + SMS Add-on you'll enhance the customer experience for the benefit of your bottom line.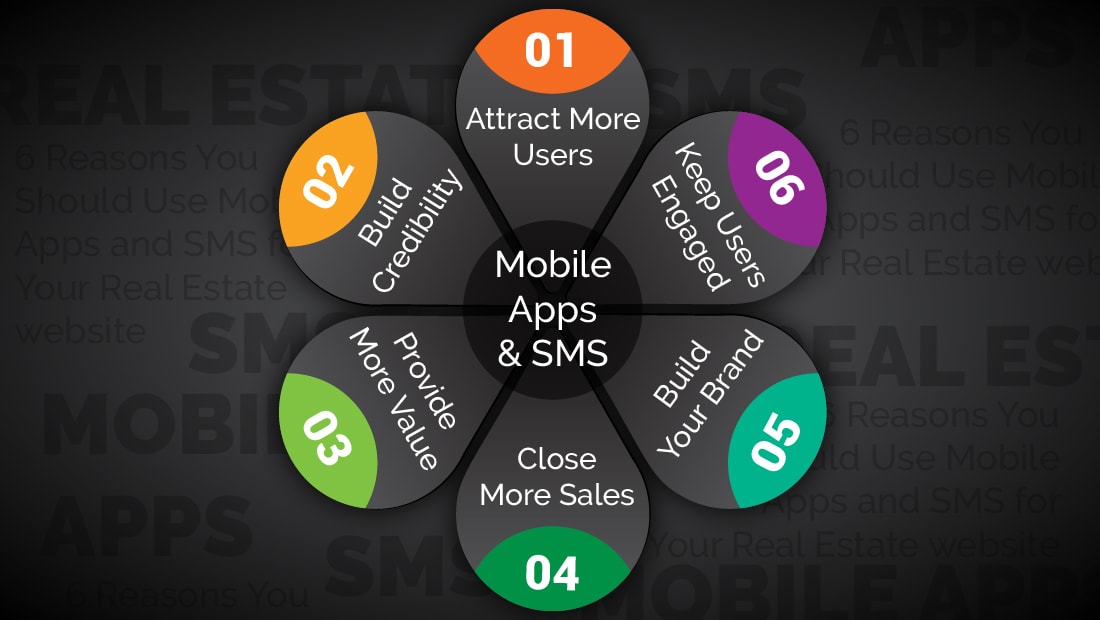 Mobile Apps + SMS Add-on will build you presence in the industry and keep you active in this seemingly constant evolution of the home-buying process.
Contact us today for a free consult.