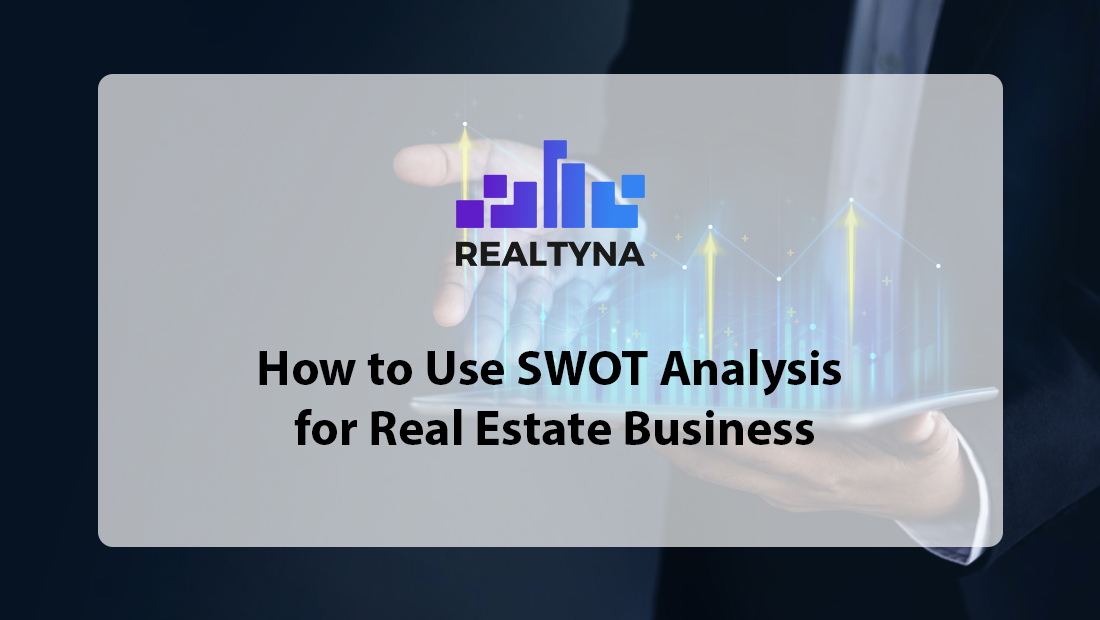 How to Use SWOT Analysis for Real Estate Business
24 Jan 2020

Posted at 11:00h
0 Comments
Using SWOT Analysis is one of the most important parts in making your real estate business plan. SWOT Analysis helps you to identify the Strengths, Weaknesses, Opportunities and Threats of your company, projects or different tasks.
SWOT analysis is mostly used to determine how the business is going and what needs to be changed, but it also can be used to understand how a certain project is doing. With SWOT analysis you can make fast and correct decisions.
What is SWOT Analysis?
SWOT analysis begins by collecting different kinds of information and ends with the decision-making process. It's especially useful with a group brainstorming process. For example, you are discussing project ideas. You want to know how a certain project is doing and what can be improved in the future. Wouldn't it be easier to become more specific? You can discuss it all according to several criteria and be sure that you have a clear opinion about why a project is good or bad for your business.
Let's see how exactly the SWOT analysis works for your real estate business.
What are the Strengths, Weaknesses, Opportunities and Threats of Your Real Estate Business?
Strong– The S in SWOT means Strength. Strength is an internal factor of your company. It's the thing, you can control. You can collect several questions and answer them to find out what are the strengths of your company. The types of questions depend on what exactly you are discussing. If you are talking about the company's strengths, you can think about what makes you stand out from your competitors. Think about what your competitors' weaknesses are and how you benefit from them. Also, maybe you have coworkers that have great and various kinds of skills, agents with abilities to convince buyers to buy a property. Or maybe you run a flawless social media campaign and have good knowledge of how to generate online leads.
If you are going to implement a certain project in your business, you can discuss it in the same way. You can think about why the project is important for your business and how your real estate business benefits from it.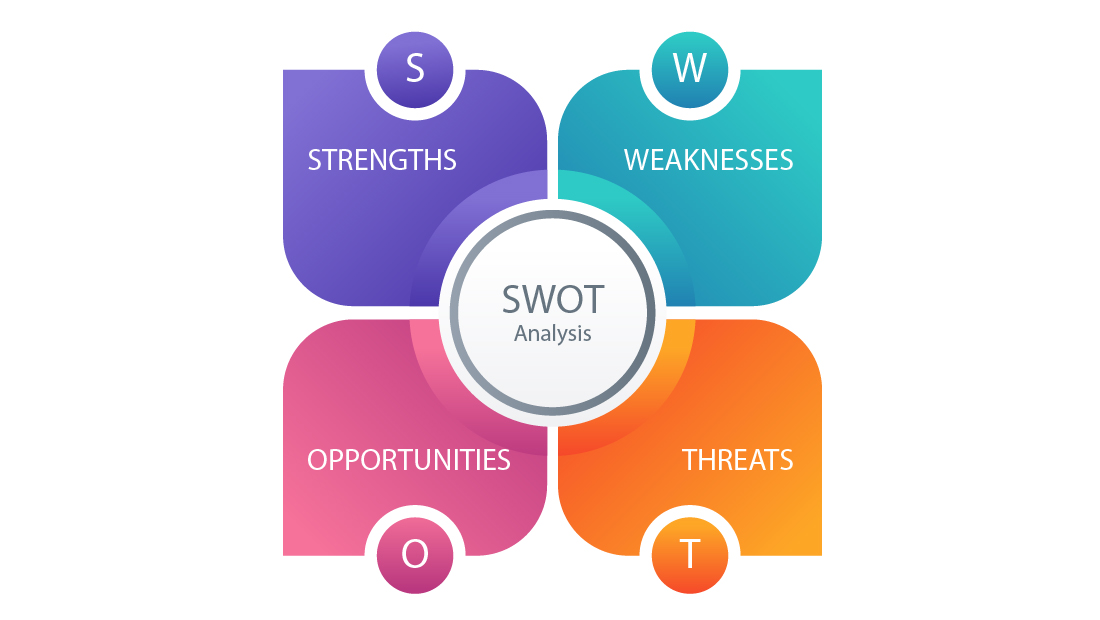 Weak – The Weak side of a company is another internal factor. If you are thinking about the weaknesses of your agency, to analyze it, the first thing that you should do is, to be honest. You should think about what makes your company weak and what is the thing you would like to improve.
Think about what some of your competitors do better than you. Also, think about your stuff. Do you have problems? Maybe there are motivational problems or a lack of knowledge. The real estate market changes very fast, using technology in your real estate business is crucially important. Think about whether your real estate website is fully functional or not.
Also, if you are using SWOT analysis while working on some projects, you can think about what can be the weaknesses of it and what must be improved.
Opportunities- Opportunities are considered to be external factors. The factors, which you can't control. Thinking about the opportunities of your company, or different business ideas enable you to discover things, you haven't thought about. You may find out that your team can do more and better work, when you think. Or you can think about implementing new technologies, optimizing your website, or different chances to operate on the real estate market.
Threats- Threats are external analysis of real estate. So, thinking about it gives you an opportunity to reduce the risks that can be caused from different ideas or situations.
For example, if you are going to operate on a certain place and want to know if it would be easy for you to sell the houses there, you need to know if it's gonna really work in the future. The threats for you can be the possible changes in the real estate market, the changes of the potential buyers income or other external factors.
Bottom Line
SWOT analysis is a great technique to understand your strengths and weaknesses and identify opportunities and threats you may have. It's a very useful opportunity to reduce the risks and implement a strategy which can be the best for your real estate business. The only thing is, that it's good when it's done right. So, you have to be realistic and honest while using it.
SWOT analysis is universal and can be used to price your business, idea, competitors or other important issues.
Did you find the information useful? See the following blog: Narrow Your Business Focus With Real Estate Niche Marketing and Generate More Leads Today.
Questions or feedback? Leave us a comment.