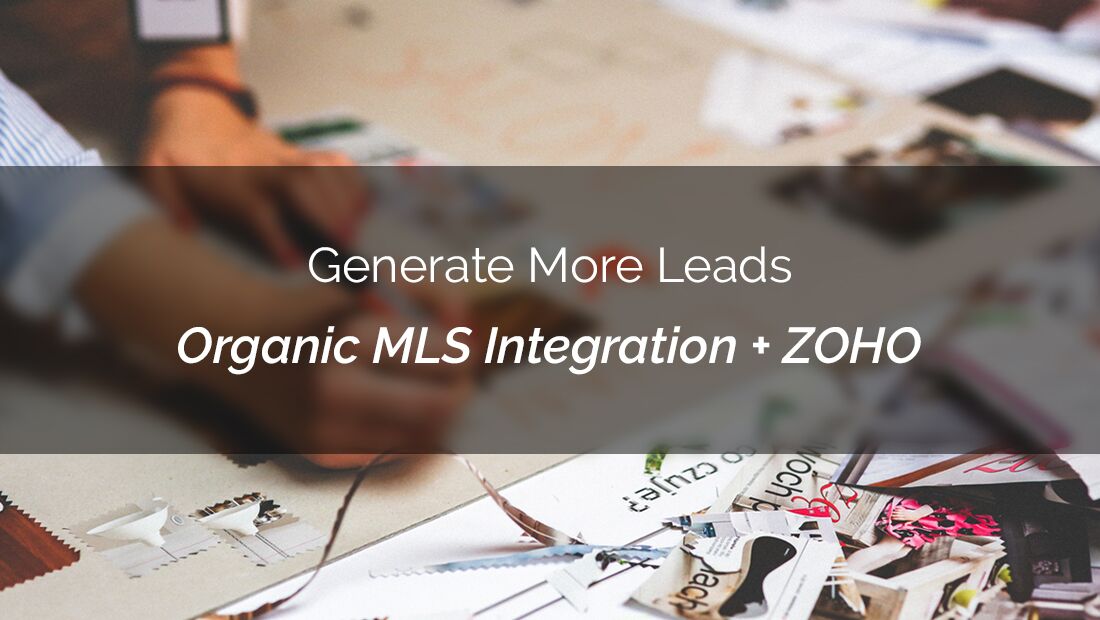 How to Generate More Real Estate Leads and Better Manage Them With Organic MLS Integration + ZOHO

Posted at 20:17h
0 Comments
To generate more real estate leads online, you need to have people coming to your website. To convert them into sales, you need to manage your leads with care.
It's both that simple and that difficult.
The problem is that lead generation often involves ads that can drain your budget. Also, good lead management is a time consuming process. It can take you away from selling homes.
Realtyna and ZOHO offer a powerful, flexible lead generation and management system for WordPress. It's designed to streamline your activities.
It's Realtyna Organic MLS Integration + ZOHO CRM.
Here's 8 ways Realtyna Organic MLS Integration and ZOHO CRM can help you generate more real estate leads and manage them better:
MORE SEARCH ENGINE RESULTS
Realtyna Organic MLS Integration offers the strongest possible SEO foundation: https://realtyna.com/blog/best-wordpress-idx-for-seo/
Realtyna integrates your MLS property listings rather than framing them. This boosts the amount of pages on your WordPress website that are indexable or "readable" to search engines. This increases your website relevance. It also improves the likelihood that your website will result when a user runs a web search. And it can help you draw new leads from search engines.
HIGHER SEARCH ENGINE RANKINGS
Realtyna Organic MLS Integration also can help move your website higher in search engine rankings. Each listing page on your site will generate keywords and metadata. They also contain dozens of internal links to different parts of your website. This will help your website have more "authority" with search engines. Those with more authority rank higher.
CUSTOM FEED
Realtyna Organic MLS Integration uses a RETS feed from your MLS to your website. Because this feed is unique to your website, it cab be customized. If your business model focuses on properties in a certain area, we can filter everything else out. This will allow you to have a narrow focus on your website and attract more of your target leads.
LEAD CAPTURE
Organic MLS Integration includes a number of lead capture tools to help you convert more leads that visit your site. Out of the box, Realtyna includes:
•Contact Agent
•Request a viewing
•Send to a Friend
•Social Media Share
•Favorites
Each of these features will encourage your leads to engage with your WordPress site. They also allow you to communicate with them more effectively.
MULTICHANNEL
With ZOHO CRM you can manage your communication with these leads all in one place. ZOHO CRM offers an interface for email, social media, phone calls, and chat. Each communication made through ZOHO is saved for reference. You will have a date of last contact, summary, and an alert for new messages. Responding to lead inquiries couldn't be more convenient.
We have more on synching your Realtyna leads with ZOHO CRM here: https://realtyna.com/crm
ANALYTICS
ZOHO also provides graphs and reports to help you understand which of your marketing techniques are working. You can see the percentage of deals closed in the last month. You also will have access to sales cycle length and revenue earned by lead type. You also can generate reports for a summary of sales activities over a given period.
WORKFLOW
To ensure your leads follow set management patterns, ZOHO allows you to create custom workflows. The workflows will contain maps and rules specific to your lead types. You also can set auto replies and schedule actions to speed your response time.
MOBILE
Realtyna and ZOHO are mobile responsive. This will allow you to receive alerts and monitor leads on the go.
Realtyna Organic MLS and ZOHO are available nationwide, with any MLS using RETS.
Contact us today for a free consultation about your site. Or find out how Realtyna + ZOHO can help you generate more real estate leads and manage them better.