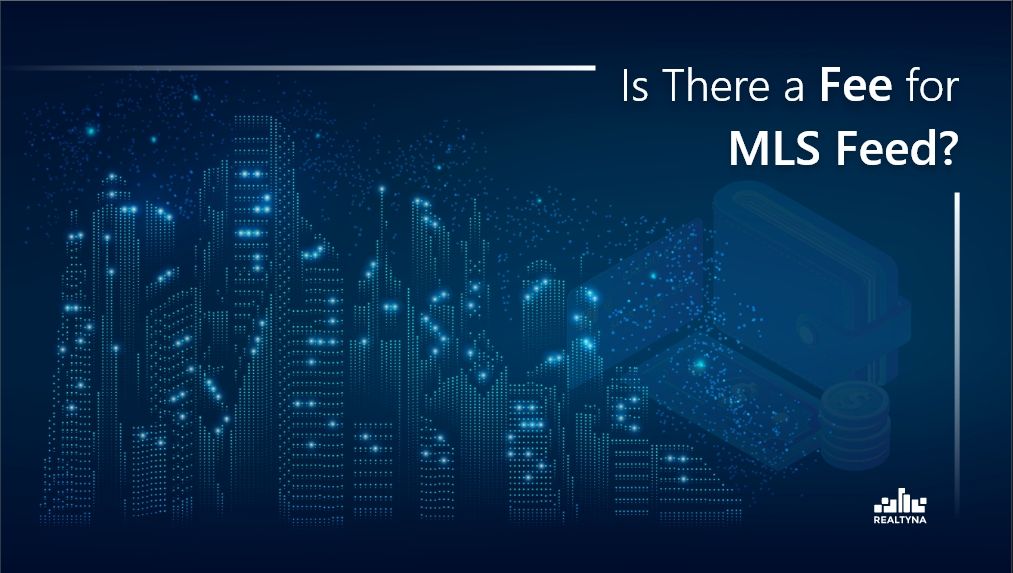 Is There a Fee for an MLS Feed?
06 Sep 2021

Posted at 11:00h
0 Comments
The answer is yes, no or maybe. Some MLSs charge a recurring monthly fee, some charge an annual fee, and others charge nothing at all. This can get confusing. To understand this a bit better, let's take a look at what a feed is and what types of feeds there are.
What Is an MLS Feed?
An MLS feed is basically a set of records compiled in XML language, which makes transferring them on the internet possible. The feed can be sent via multiple technologies that are based on the main umbrella concept, IDX.
The records are actually the data that are available on MLSs about properties. These include but are not limited to status, view, type, and other information. You should note that MLSs have different policies about which of these fields they allow to be shared via the feed.
Currently, we can divide feeds into two categories:
This type of feed is the most common and is widely used and offered by the majority of MLSs. This type of feed is offered through RETS and RESO API technologies. Check out the following articles to learn more about these:
How is Organic RESO API Integration Different from RETS?
Active listings and other property information, such as sold, pending, etc.
This type of feed is often provided through VOW technology. You need to double check with your MLS provider to make sure they offer this feed. Learn more about VOW integration in the following link:
Realtyna Organic VOW Integration
What Is a Vendor?
A vendor is a software company that specializes in developing technologies that help a website integrate with MLSs. These companies have the technical expertise and the gear to help your site display MLS listings. For example, Realtyna is an authorized vendor for up to 200 MLSs and associations across the US and Canada.
Alternatively, you can ask to be your own vendor and get the feed directly from the MLS. In this case, you pay the recurring fee to the MLS directly. Check out the end of this article to see if your MLS charges a fee. You may also need to have the necessary technology knowledge to be able to receive the feed. All of this information should be confirmed with the MLS only.
If you opt for a software company to be your vendor, then you may have to pay the MLS fee to this company. Each company has different pricing based on the nature of their solution.
Do I Need a Vendor?
As mentioned earlier, you can opt for MLS feed directly from the MLS and be your own vendor. However, your particular MLS may not allow for it, and the MLS may require you to hire a software company.
Can I Get More Than One Feed?
You can get more than one feed if you are eligible in the other MLSs, but you will have to pay extra amounts for integrating with those MLSs. There may also be extra charges in those MLSs for the feed. Remember to always confirm this with your respective MLSs.
Is There a Fee for My MLS?
MLSs are constantly changing their rules and pricing models. So, to find the answer to this question, you need to directly contact your MLS provider in your area.
Remember, there are three possible scenarios:
Your MLS already charges a fee.
Your MLS does not charge any fees.
MLS might begin to charge a fee in the future.
Therefore, you are strongly advised to stay up to date with the latest changes and regulations you MLSs may enforce.
Now that you have the full understanding of the MLS fee, you may need a tool to integrate them on your website. Realtyna's Organic MLS Integration is one of the strongest tools that comes with a lot of features:
Contact us today for a free consultation