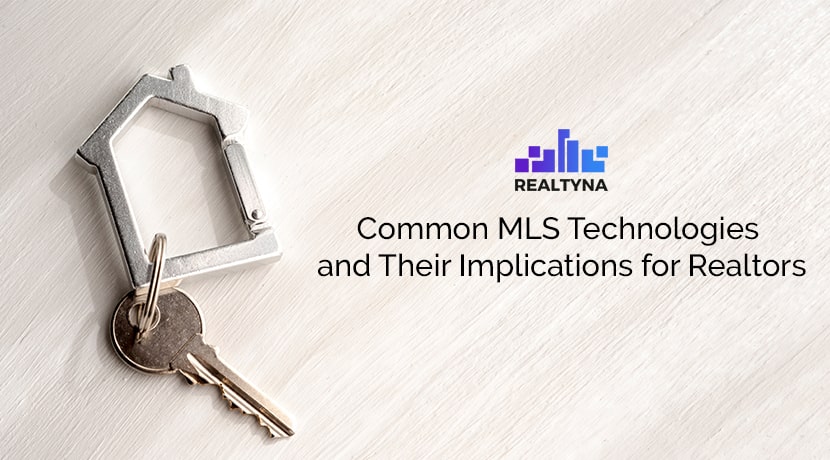 Common MLS Technologies and Their Implications for Realtors
02 Jun 2020

Posted at 11:00h
0 Comments
MLS are, in essence, technology companies that are often run by AORs or BORs in a geographical area. There are over 500 MLS across the US and this number goes up and down as more MLS emerge and older ones merge. The main function of an MLS is to provide a reliable and updated listings feed. They do this through IDX technology. However, MLS offer other solutions and MLS technologies as well. These solutions are designed and provided to ease real estate services, both for clients and realtors.
In this article, we will have a look at some of the most common technologies offered by MLS. Your MLS may not offer all of these, so please contact them for more information:
IDX
Internet Data Exchange is a set of algorithms and solutions that helps get listings data to your website. IDX has taken many forms in the last few years but generally, it is based on data transfer, feed and integration. IDX solutions are mostly:
iFrames

RETS Feed

RESO Web API
And a few others. To learn more about them please check out the following article:
Flex
Flex is a platform for MLS members to be able search through listings and access MLS data, especially on mobile devices. It is enriched with security and customization features.
Most MLS offer this service and some provide it as an alternative to the Matrix system.
Matrix
Matrix is similar to Flex in essence. It is also a platform for MLS members to have gateway access to MLS data. It is offered by most MLS and its value over Flex is the range of business tools it offers to brokers and agents alike.
Homesnap
This one is a mobile app that allows consumers to have a view of the properties through images. This usually comes with no charges to MLS members.
RPR
Realtors Property Resource is a report producing tools that has a unique database of property information from all 50 states. It comes free of charge to members in most MLS. It is considered to be one of the richest databases in the real estate industry in the US.
For more on public and private sources of real estate data, please check out the following:
Best Real Estate Data Resources
Remine
Remine is an analytical and predictive tool for the real estate market. It put together a myriad of data and history to predict the sales value of a property. Moveover, this is done in visually aesthetic manners, which makes Remine a front-end magic.
Cloud CMA
This one is also one of the most popular MLS services in the country. Its main function is to process market analytics and turn it into reports that are easy to understand for the clients.
It's based on the cloud so it offers a wide range of customizability in terms of content and design.
Listhub
As a syndication tool, it allows you to market your listing beyond your MLS. As we all know, MLS is a huge pool of listings, especially in densely populated areas. So you should get all the marketing help you can get.
Access to Listhub features are offered to MLS members for free in most cases.
Realtyna's Organic MLS Integration
Realtyna provides one of the most convenient MLS integrations on the market. We have been empowering websites with listings data through IDX, especially RETS feed and RESO Web API, for over a decade now.
If you receive MLS with Realtyna's Organic MLS Integration, you will benefit from:
Display data from your MLS Provider on your website

Lifetime License – One time payment

Ownership of Web Service Solution

Ownership of Data

Receivership all of SEO value

Independent from service provider