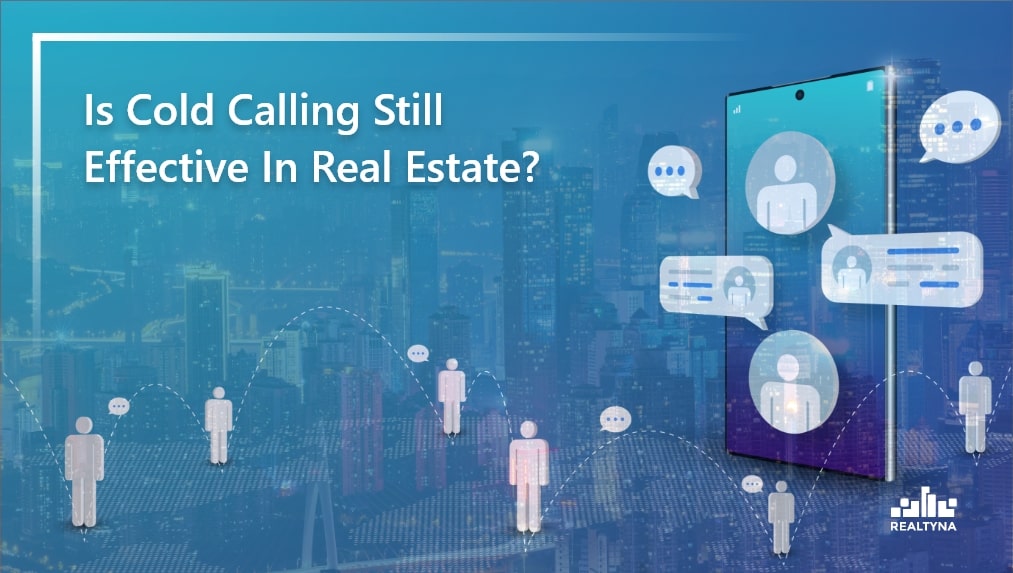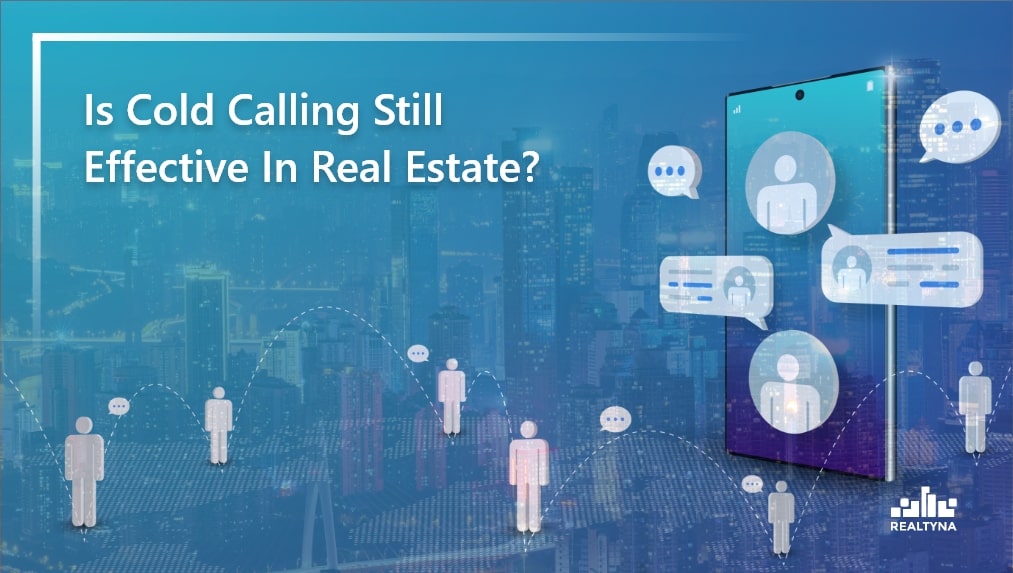 Is Cold Calling Still Effective In Real Estate?
14 Aug 2021

Posted at 11:00h
0 Comments
Over the past several months, the debate between those who believe cold calling is dead and those who swear by it intensified. To be honest, we all know how intimidating cold calling can be. When it comes to calling strangers on the phone, some rookie real estate agents are hesitant. And others may be concerned about receiving negative reactions or not having a positive return of investment (ROI). Of course, each side has reasoning behind their choice. But before we delve into the nitty-gritty of cold calling, let's look at what it is all about.
Meaning of Cold Calling in Real Estate
Cold calling is one of the real estate industry's most traditional marketing strategies. It entails contacting a prospective consumer who has not previously interacted with you or expressed any interest in the product or service you provide in an attempt to gain their business.
Cold calling aims not to analyze, make a pitch, complete a deal, or engage in a discussion. Instead, the goal of cold calling is to transition from an interruption to a scheduled appointment when you gain the prospect's full attention.
However, we found that there are many opinions regarding this topic, backed by very little information. But here is what you need to know about cold-calling.
Cold Calling Statistics
How Many Cold Calls Do Real Estate Agents Make?
According to this Keller Research Center Report (open in a new window), which specifically targets the B2C market, real estate agents made about 6,264 cold calls and discovered that just 28 percent of the calls were answered. The agents scheduled 19 appointments with prospective customers and received 11 referrals from this 28 percent.
This implies that an agent will secure only one appointment or referral for every 209 calls made. Therefore, the overall time commitment required per agent to finish all 209 calls was roughly 7.5 hours (Some ended up in conversations while others did not.).
Of course, the closing ratio in the real estate industry will, at this point, assess the effectiveness of a marketing strategy. It is not that cold calling won't produce any results, but rather that the cost of the lead and the sale may be achieved more efficiently through alternative techniques. The goal is to measure your performance and rely on analytics to get informed.
How Well Does Cold Calling Work?
According to Implisit, a firm that Salesforce recently acquired, they studied the CRM data of organizations around the world. They discovered that the leads that created the best conversions originated from employee and customer recommendations. Leads generated through social media came in second place.
According to a study by Leap Job, only 2 percent of cold calls resulted in an appointment. Similarly, Ovation Sales Group discovered that it takes an average agent 6.25 hours to schedule one meeting with a prospect.
If we apply Implisit's analysis, suppose that these appointments are now regarded as opportunities. Only 6 percent of these appointments are likely to result in sales. When you examine the data, you can't say cold calling doesn't work. However, its effectiveness is fast becoming questionable. This finding is supported by a HubSpot study (The State of Inbound), which discovered that cold calling is 60 percent more expensive per lead than other strategies.
This discussion, as you can see, is not a debate about whether or not cold calling works. At some level, it works. However, the essential question is: how well does it work? Is the ROI on this endeavor improving or deteriorating? Is the number of calls necessary to produce a qualifying lead increasing or decreasing?
Real estate agents must develop new approaches to reach decision makers. If you don't rely on verifiable facts like this, you're probably losing out on trends that might predict a storm coming your way.
How To Warm Up Cold Calls
No one can dispute the digital revolution engulfing commercial real estate. As technology improves, brokers are using new tools to locate the appropriate consumers and close more deals. This is the main reason why there is a debate regarding the effectiveness of cold calling. From the data discussed above, we agree that there is massive room for improvement in our outreach efforts, especially regarding cold calling. Here are two top tips on how to warm up cold calls for better lead generation.
Sophisticated prospecting
The days of painstakingly combing through property records and portfolio information for possible leads are long gone. What was once a time-consuming process of identifying potential listing, clients, and purchase and refinancing options is now as simple as clicking a button. In addition, real estate technology and off-market data platforms are now readily available to simplify the prospecting process, allowing real estate professionals to conduct custom searches and rapidly discover property owners and other potential leads.
Get in touch with decision makers
After identifying a promising lead to pursue, Realtors sometimes encounter roadblocks since they cannot access the necessary contact details of the property owner or the lead. Dealing with this situation is frustrating, and it results in a waste of the agents' time. Instead of finding the decision maker, the real estate professional is usually given inadequate information or a gatekeeper's phone number, which hinders them from speaking with the right people to make a deal. However, agents may avoid dealing with gatekeepers and directly contact the decision makers with the proper real estate technology and data.
Top Alternatives To Cold Calling
Businesses have relied on numerous lead generation techniques for decades. Customer relationship management (CRM) includes tactics to maintain a healthy and lucrative relationship with potential and existing customers. CRM, or customer relationship management, blends cutting-edge technology with sales and marketing methods to increase lead generation and customer satisfaction.
Before you make a phone call, LinkedIn might be an excellent approach to form a personal relationship with a buyer. It is also a great way to expand your audience. Linkedin Sales Navigator is an effective tool for locating qualified prospects who match your ideal customer profile. It is also effective at maximizing your existing relationships to increase access to high-level decision-makers.
An effective technique to reach out to and engage prospective customers is via email campaigns that deliver useful information that doesn't revolve around your product. Providing email content that isn't just a meeting request or a sales pitch is also an effective strategy to engage dormant or difficult to reach leads. It can also assist you in determining when to contact an inbound lead with a targeted message.
Most B2B businesses begin their work with a referral, and nearly three-quarters of executives prefer to work with agents referred by network connection. Asking for recommendations from existing clients who may benefit from your service is incredibly effective. Particularly for startups, multipliers and channel partners are critical to effective scaling.
Warm calling is a networking approach that builds trust and rapport with a prospect before making a phone call. An increasingly effective way to make this discovery is through a personal referral, as this historically has happened. Unfortunately, cold calling only has a 1% success rate compared to warm calling, with a 30% success rate.
Can you recall the last time you received or even read a letter? Perhaps not, but many businesses have effectively used direct mail or "snail mail" campaigns to reach their target audiences. This strategy allows for personalization, which is a plus. Given the current lead and client acquisition cost, a modest, inexpensive gift included with the letter might be worth the extra expense.
Not only do we use social media to network, but there are a plethora of networking events organized for practically any industry and place with substantial job prospects. While they might be fairs, exhibitions, or conferences, they may also be events explicitly aimed at networking. Although ticket prices may be high, many people attending events like these will bring in new customers for a salesperson on the spot, making them well worth the investment.
Engage in social media conversations with the appropriate people. Growing your social media audience and your prospective list of prospects will be facilitated by contacting and interacting with thought leaders in your industry and potential users who meet the criteria for your ideal buyer profile.
Takeaway
Today, sourcing techniques have evolved. Instead of file cabinets, online databases are now storehouses of information. In summary, the effectiveness and scalability of cold calling is greatly affected by changes in data. It takes away uncertainty while providing confidence every step of the way, allowing for the fast development of more powerful relationships, especially because Realtors these days have so much information at their disposal that they don't have to talk to a prospect until they are ready to buy or sell. Technology has streamlined any setbacks that real estate professionals could encounter while trying to generate and convert leads.
Related searches: Why Some Real Estate Agents Don't Get Enough Traffic on Their Real Estate Website? and How Can Real Estate Agents Smoothly Transition From Remote Working to Working in Office?.