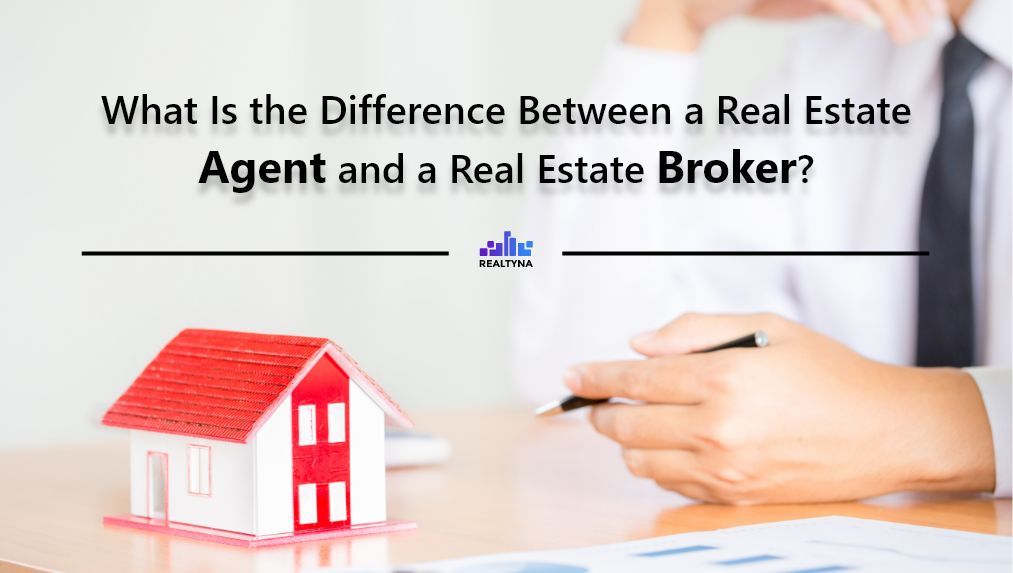 What Is the Difference Between a Real Estate Agent and a Real Estate Broker?
01 Aug 2021

Posted at 11:00h
0 Comments
If you want to purchase or sell a house, you'll need some assistance. So, who do you hire? There are many categories of real estate practitioners, and understanding the role of each professional will help you avoid confusion.
Whether you're new to real estate or thinking about getting into it, you might be wondering about the differences between a real estate broker and a real estate agent. Both terms are often used interchangeably. But agent-broker confusion is commonplace as they are both licensed to sell property. Both definitions are essentially the same. However, an agent and a real estate broker hold two separate roles and responsibilities.
What Is the Difference Between a Real Estate Agent and a Broker?
A real estate agent is a practitioner who works with a brokerage and manages real estate transactions. A broker may work individually to facilitate real estate deals or establish their brokerage and hire real estate agents.
What Is a Real Estate Agent
A real estate agent is a professional licensed to assist individuals with purchasing, selling, or renting all types of housing and real estate. The four major types of real estate agents are buyer's agents, dual agents, listing agents, and referral agents. These positions generally require more or less, depending on the state.
Individuals must complete prelicensing training to obtain the license according to state requirements. Training hours can vary by region. After completing their preparation, prospective agents must pass a written licensing test. They receive a license with the title of "real estate agent" after passing the exam, and they can join a brokerage to start working with home sellers, buyers, and renters.
What do Real Estate Agents Do?
Real estate agents represent excellent support during the overwhelming home buying or selling process. They serve as valuable guidance to their clients during each phase of the process.
Submit offers and assists in contract negotiations: An agent submits a bid for customers after they find a property they want to purchase. A real estate agent will assist their buyer in obtaining the best possible value on everything from the selling price to the utilities and home maintenance.
Complete transactions: Agents are responsible for directing clients in the process of completing purchases. They perform tasks such as finalizing paperwork, arranging for maintenance and inspections, and assisting with the sale's closing.
What Is a Real Estate Broker?
A real estate broker is a professional who goes beyond the position of a real estate agent. The main difference between a real estate agent and a real estate broker is that a real estate broker has completed further education beyond the level of an agent and passed the broker's license exam, as provided by state law. They may work independently or employ real estate agents. Although the specific laws differ by jurisdiction, most have common standards. The principal objective of a brokerage firm is to work as a middleman, assisting or representing buyers or sellers in the sales process.
What Do Real Estate Brokers Do?
Brokers can perform all responsibilities assumed by real estate agents. Before becoming a broker, an individual must first pass the state-required real estate licensing exam. Also, they can manage all aspects of the real estate transaction process.
Brokers who control a brokerage oversee the firm's day-to-day operations, providing technical support to agents, assisting them in marketing, listing, and mentoring. Many undergo advanced training to become brokers and may assist in complex real estate transactions.
Conclusion
Knowing the difference between a real estate agent and a real estate broker (and other types of real estate practitioners) will help you make more informed choices. Regardless of the kind of professional you're working with, make sure they're appropriately licensed and have a good track record.