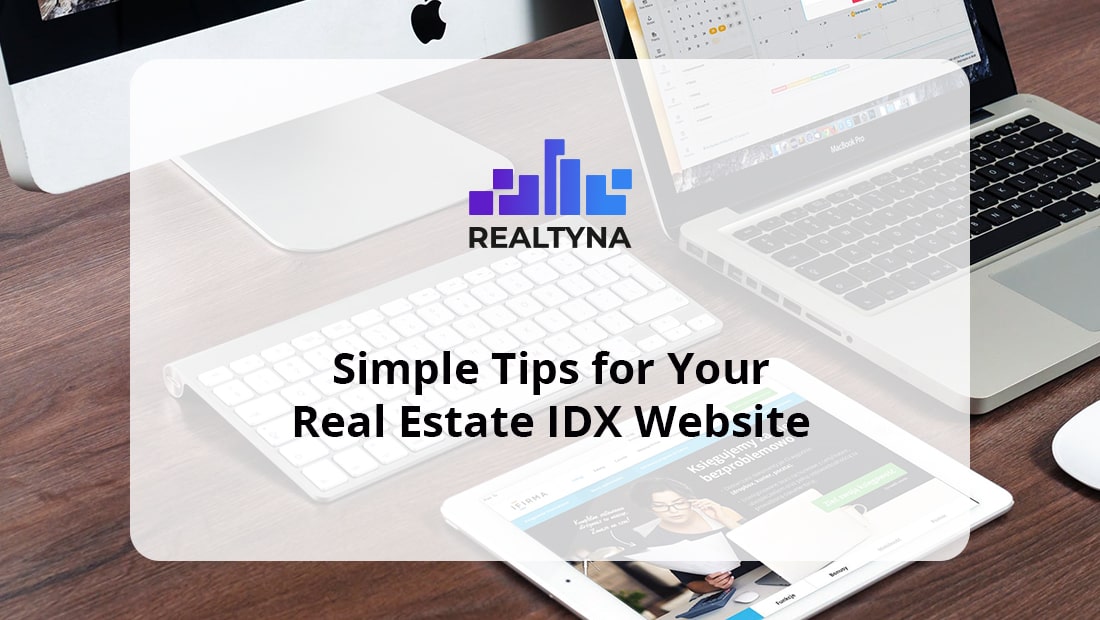 Simple Tips for Your Real Estate IDX Website
09 Jan 2020

Posted at 11:00h
0 Comments
Nowadays, having an online presence is directly tied to being successful. Why? Because of the modern consumers' behavior. It's a very common situation when we search for services and products through the Internet, and that's why it's so important to have something out there in the virtual world so when your potential clients will search you on Google, they will have something to land. As a real estate agent, you need to develop an online presence, preferably in the form of a website. Because nothing screams better luxury and professionalism than a good real estate website.
Remember the old saying "done is better than perfect"? Well, you should apply the same attitude to your online presence which you can improve later on as your budget and needs will grow. For now, let's talk about simple solutions for your real estate IDX website that you can incorporate now and improve your website performance.
Let's Talk About Your Contact Information
How many times did you encounter a really good company, that provided a nice service at a comfortable price but you just couldn't find contact information? Well, I had a couple of similar experiences. The first rule of building a good real estate IDX website is to list contact information on a strategically correct place- the first page. It should be a very distinguished place so the clients definitely couldn't confuse it with something else. You should include your email and phone number and double-check your information to avoid any mistakes.
Let Your Clients Express Themselves
What is the first thing that you do while searching for a company that provides the service that you need? Of course, look for the reviews. Nowadays, reviews work as a new school "word of mouth" marketing strategy. We will rather trust the company that has mixed reviews than a company that doesn't have them at all.
And don't worry about having some bad reviews on your website. It's part of your job. Not everyone will like your offers and the work that you're doing, people will have complaints and that's natural.
Aside from being a source of credibility, reviews are the best way to understand where your brand is doing well and where it needs to be approved.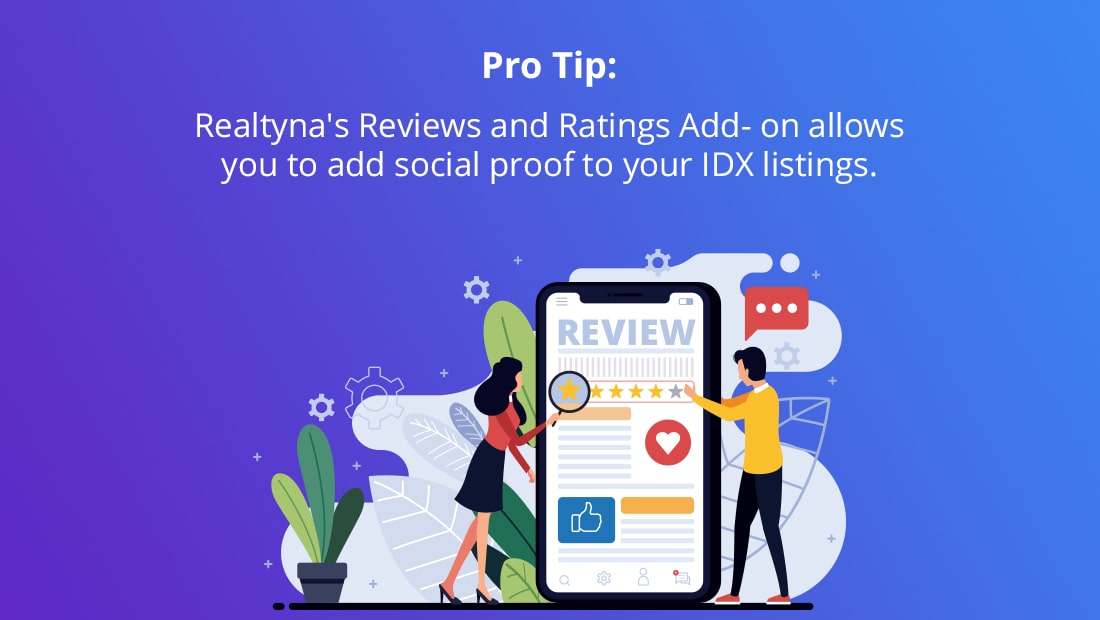 Brand Logo for Your Real Estate IDX Website
A brand logo is the first thing that people see when they search for your company. Just remember the Apple, Google or LG. What comes first in your mind when you think about these companies? The logos of course: the apple with the bite, bright letters of the Google logo and logo of LG containing the letters "L" and "G" in a circle, representing the smiling human face.
What do all these logos have in common? First of all, they are simple, but most importantly, there is an idea behind it. Try to incorporate the same style in creating your logo. Use primary colors and the negative space to make your logo more distinguishable and recognizable. And as we know the success of the logo is mainly dependent on how recognizable they are.
Headshots
As research states, people are more likely to work with an agent that has a good bio and headshot rather than with a real estate agent that doesn't have any. Why? Because in the modern world, visuals play a very important role, even more important role than textual information. Remember the saying "A picture is worth 1,000 words," that's a very accurate description of modern tendencies.
While taking a professional headshot, think about your attire, your body language, and facial expression. It might all seem like too much but believe me all these factors are important. Maybe not on the conscious level, but on the unconscious it definitely influences what people think about you.
P.S Are you interested in knowing more about the real estate? If so check out this article What I'd Wished I Knew About…Real Estate Edition