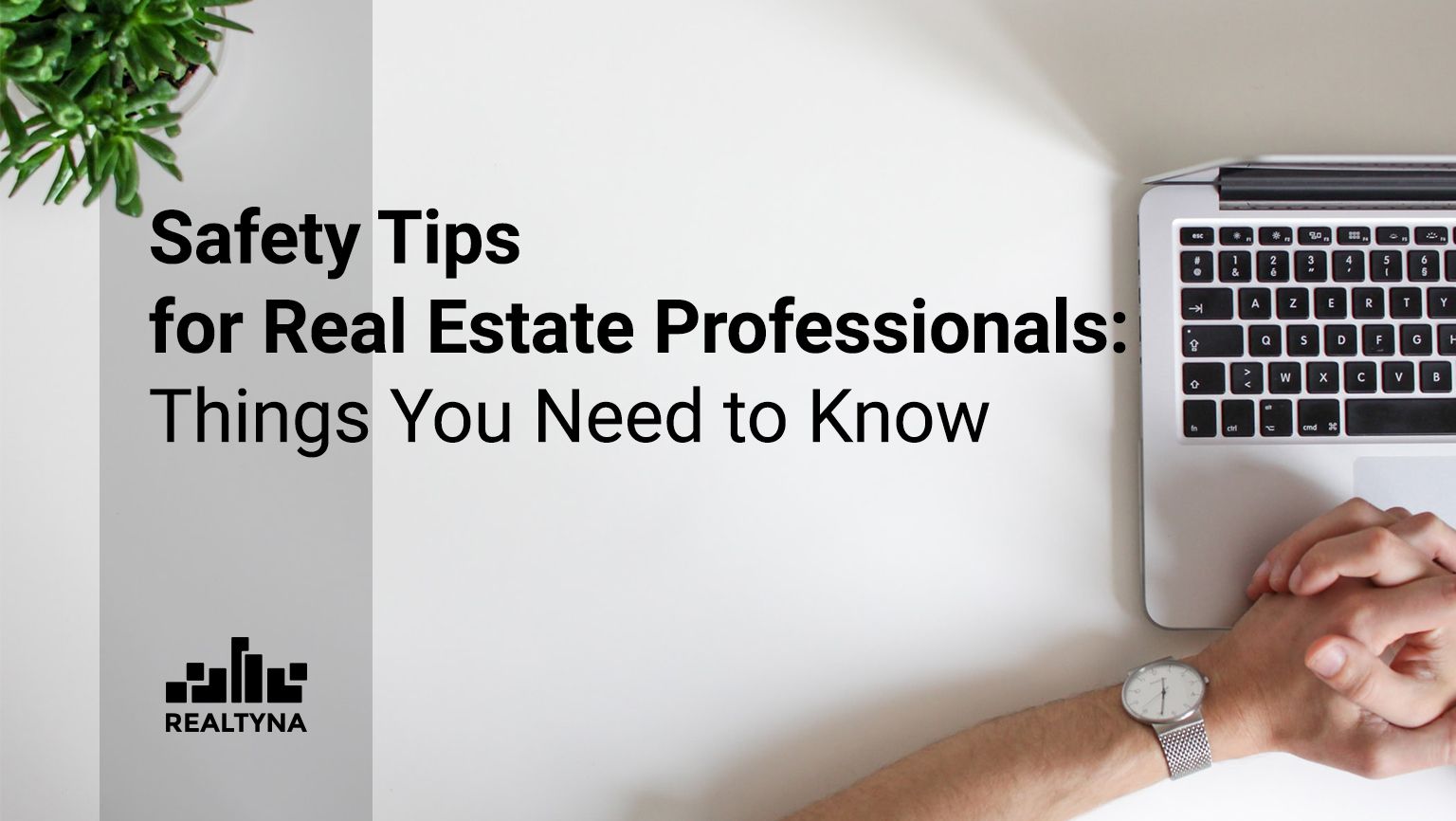 Safety Tips for Real Estate Professionals: Things You Need to Know
07 Apr 2021

Posted at 11:00h
0 Comments
Recently Realtor safety became a more prominent concern in the real estate industry. As NAR's 2020 research showcases, one third of Realtors are concerned about their safety at the open house.
In this article, we will talk about Realtor safety tips based on NAR suggestions and the REALTOR safety program. For more information please visit NAR.
Personal Safety Plan
As NAR suggests, the first thing real estate professionals should do is to devise a personal safety plan. It can include different things such as:
Driving separately from your clients

Showing property before dark

Letting the people you trust know where you going at all times

Arriving early at the open house

Note escape routes

Avoiding showcasing attics and basements with clients
Tools for Safety
There are cases where we feel that safety defence tools might be appropriate to carry. If you choose to opt for permitted safety tools such as pepper spray, be sure you comply with the safety regulations. Many states have different rules regarding pepper spray.
Digital Safety Tools
Aside from physical safety tools, there are digital tools that also help you to keep safe. Digital tools can help you for example send your GPS location in case of emergency.
NAR recommends taking the same route for digital tools as for the physical safety tools. It's important to make sure you're aware of the terms and conditions for digital tools.
REALTOR® Safety Network
The NAR is committed to providing safety for real estate professionals. With the REALTOR® Safety Program, NAR will alert real estate professionals via social media about the potential dangers.
As the NAR sites, Safety Alert can include:
A Realtor or the immediate family member of a Realto goes missing

NAR learns that the association name or the names of its programs are being used fraudulently to attempt to collect money or information from Realtors or others

A physical threat to Realtor warrants national attention
P.S Want to know more about the NAR Act? Check out our article What is NAR's ACT?