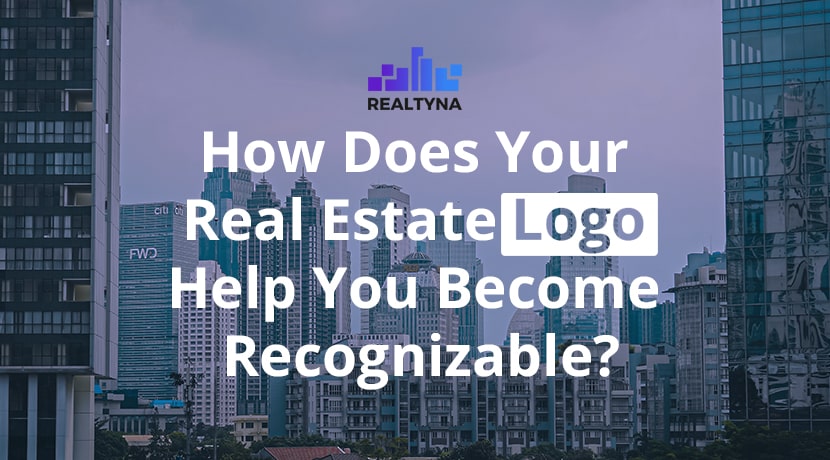 How Does Your Real Estate Logo Help You Become Recognizable?
Logos help people identify brands. A good logo gives your clients an idea of who you are, what you are doing, and what your niche is. The logo is a symbol of your company. It makes your real estate business recognizable. So while choosing it, you should consider every tiny detail.
In this blog, we will talk about the importance of a logo for your business.
What Is a Logo?
A logo represents the company itself. It is the symbol often made with text and images that represent the company's beliefs and interests. What does the company care about and why? Logos provide connections with businesses.
There are different types of logos. For example, the Iconic Logo is mostly an abstract image, a graphical element that represents a company. A Logotype is a logo based on the company name.
You should consider different factors while choosing a logo: company nature, history, logo colors, and shapes. And most importantly, think if people will remember your logo after 20, 30 years.
A good quality real estate logo will stay on people's minds for a very long time.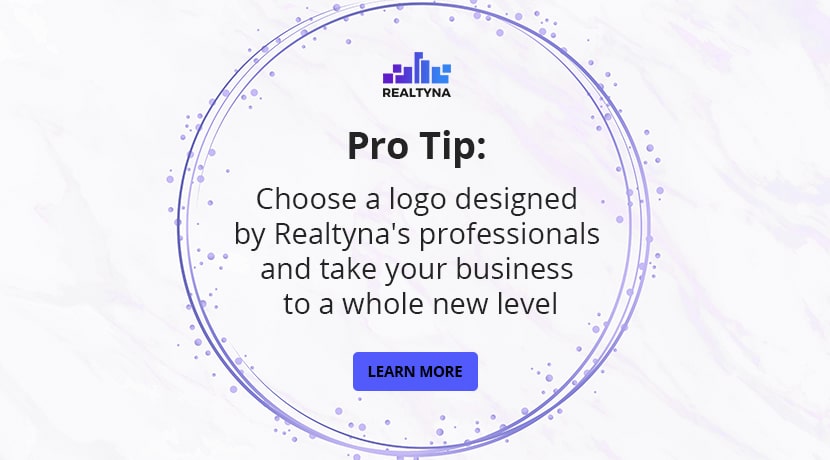 How Does a Logo Help You Become Recognizable?
A logo is a visual representation of a company. It makes your real estate brand notable. But how exactly? Let's talk about some examples:
It attracts Attention—A good logo can grab your potential clients' attention in seconds. If your logo can impress them, you can be sure that they will be even more interested in your real estate company and research more about it.
It's How People Identify Your Brand—The logo is the best thing to stay in clients' minds for a long time. It's something that helps you be identified because it tells potential customers who you are and the type of product you sell.
Shows Professionalism—A good quality logo is often associated with good service. So, the kind of logo you have gives your potential clients an idea of the kind of service they might receive from you.
Separates You from Competitors—Yes, there are many real estate agents, with many commonalities with your business. So, you should prove that your company is unique. One of the best ways to do that is by having a unique logo. A good logo differentiates you from competitors and tells your prospects why you are better.
Can Be Used Everywhere—You can put your logo in every possible place: websites, business cards, social media, etc. You can even have it on printed shirts and cups. Try to use your logo wisely in different places and you will see how your brand recognition is increasing.
Did you find the information useful? See our blogs: What to Consider for a Real Estate Logo Design and 8 Tips to Create an Inspired Real Estate Logo and Win More Leads.
Do you want to have a customizable and distinctive logo that no one else has? Check out Realtyna's exclusive offer and contact us for more information.