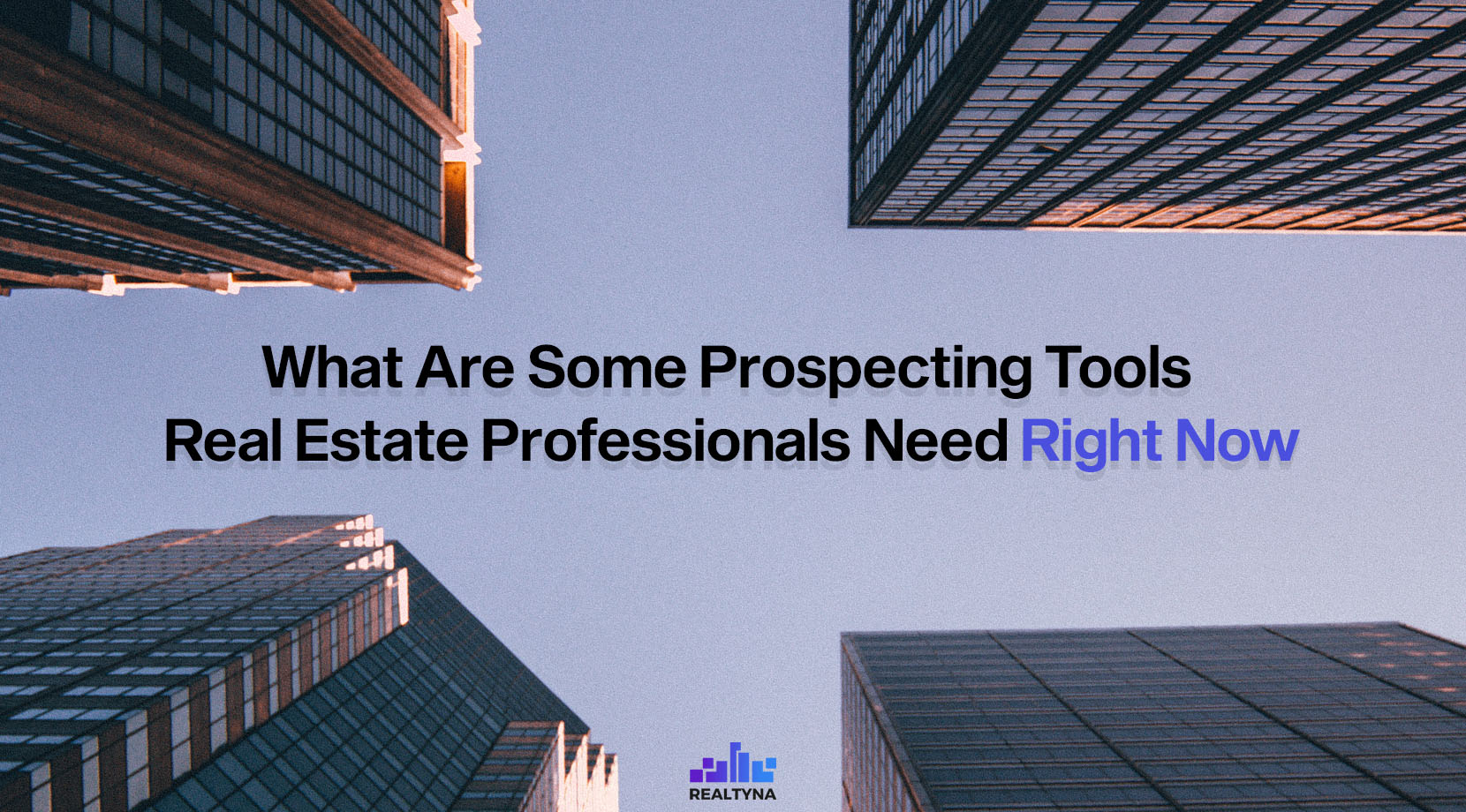 What Are Some Prospecting Tools Real Estate Professionals Need Right Now
22 Sep 2020

Posted at 11:00h
0 Comments
A real estate website is a smart multifunctional platform that combines many features. But there is a growing need to have a more interactive website that will provide your clients with the best and richest information. So, what are the best tools for real estate agents?
Overview
The real estate industry is finally catching up with a need for digital data. A growing number of deals are relying on property, tax, and other data. The use of analytics can lead to a smarter decision-making process not only for real estate agents but real estate clients as well.
A real estate website is a smart multifunctional platform that combines many features. It's a place where you can publish listings. It's a blogging platform, and a business card containing all the information your prospects need to contact you. But there is a growing need to have a more interactive website that will provide your clients with the best and richest information.
Why do real estate clients want to have more in-depth information? Purchasing property is probably one of the toughest, most stressful time, and financially consuming decisions. Real estate clients want to be absolutely sure that the property they purchase, their dream house will satisfy all their needs: that it will be located in a good neighborhood, with a school that is located not far away, and plenty of businesses that are thriving in the area. All these factors are just a small fraction of the information that your clients might want to know.
The real estate website that has it all will be the one they will visit most frequently. What features do your real estate clients want to see on your website while scrolling through the listings?
Neighborhood Add-on
We mentioned it time and time again. Information about the neighborhood is a key factor in your clients' decision-making process. Educating your clients about the prospective area empowers them to make a more conscious decision. It also establishes your reputation as a real estate agent that understands the importance of neighborhood in the decision-making process and is willing to share such important information.
It's an established fact. The better service you provide, the more likely you are to be referred. We suggest that you offer your expertise regarding neighborhoods to your clients and future leads. You can do this with Neighborhood Add-on.
With Neighborhood Add-on, you can have neighborhood pages and assign listings to them. Moreover, you can create a hierarchy of neighborhoods and communities and show the center of the neighborhood on the map. This way your clients will know what is the most appropriate location for them.
School Info Add-on
It's likely that some of your clients have kids. And that means school is an important factor in their buying decision. The School Info Add-on includes information about nearby schools and ratings. The rating provides more information about the quality of schools in the neighborhood near the specific property location.
Yelp Integration
Yelp Info automatically pulls restaurants, services, gyms, shopping, and nightlife options from Yelp and integrates them on your property details page, so users can see what kind of businesses are nearby.
Demographic Add-on
With Demographic Add-on visitors can define statistical information such as median income, average home value, distance to downtown, school rate, tax rate, and population on specific regions on the map that they can draw on and customize.
Advanced Portal Search Add-on
Advanced Portal Search Add-on or APS is a versatile tool for real estate agents that provides clients with the best customer experience. It has many features that are helpful both for real estate agents and their clients.
With APS's Ajax-based search function, you can instantly update your content and search results without refreshing the page.
Map view is a section on the property

listing

page. With the Map View, you can narrow down your search by drawing polygons/circles. The Map View is a very comfortable feature to help users search for properties. With the Zooming/Panning option, you can browse new searches on the map and it will instantly update the information so you'll be able to receive the latest and freshest information about properties.

With pandemic still placing limits on our usual way of life, many real estate clients are watching the market carefully. With the saved search function, your clients are able to save searches of the properties they like which helps them stay aware of their preferred listing types. Most importantly the saved search number is unlimited.

With the email notification feature, your clients don't need to constantly check the website for updates. Every new information is automatically sent to their email.
Market Reports Add-on
In this article, we presented real estate tools that are both helpful for real estate agents as well as prospective clients. The next add-on that we present is an important tool for real estate professionals. With the real estate industry changing very quickly it's important to track even minor changes. With the Market Reports Add-on, you can analyze the patterns in your clients' actions and predict demand. What are they searching for? What listings are they interested in? Knowing which listings are in demand will help you to trim your marketing strategy so that you can effectively manage your budget.
P.S Interested in the role of the real estate websites during pandemic? Check out our blogs Why Real Estate Websites Matter in the Post-pandemic Era? and How Your Real Estate Website Is Representing Your Brand and Vision