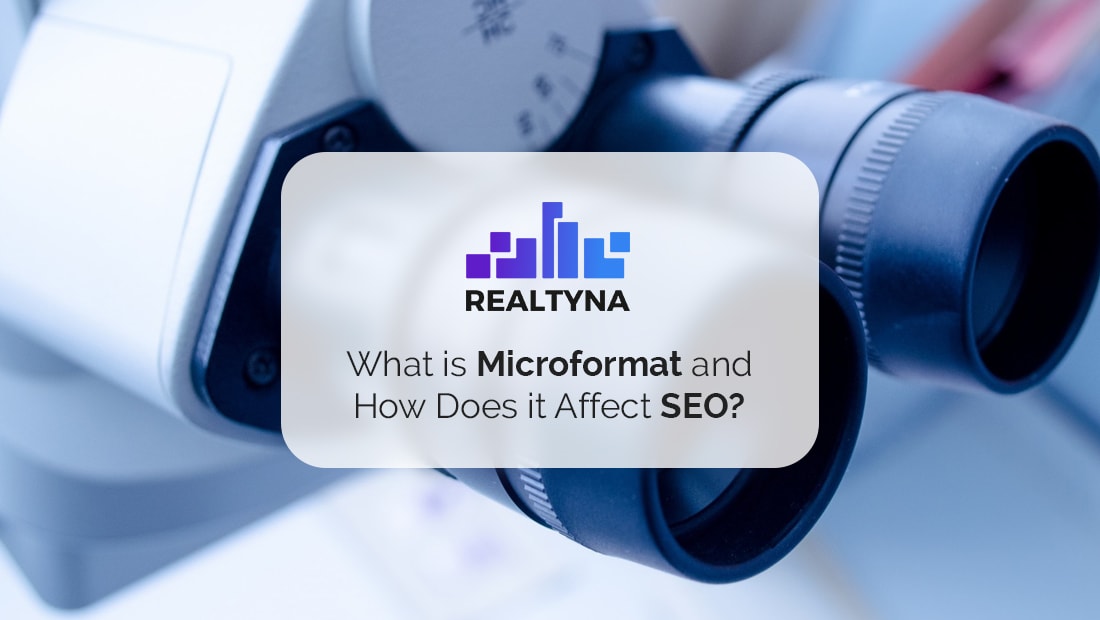 What is Microformat and How Does it Affect SEO?

Posted at 11:13h
2 Comments
WHAT IS A MICROFORMAT?
A microformat is a type of open source data format built on frameworks like XML. The format is highly modular and customizable. Microformat tags may be placed within existing HTML based Web pages. These tags allow crawlers to find and extract micro-formatted information. Examples include contact information, event details or calendars.
Let's break down a few of those techy terms
Open source data – open source refers to any program whose source code is made available for use or modification as users or other developers see fit.

XML – is a software tool for storing and transporting data. It does not do anything.

Modular – means it can be fitted in and used in many ways

HTML – is the standard language for creating web pages and web applications.

Crawler – is a program that visits websites and reads their pages and other information in order to create entries for a search engine index. They can also be called a spider or a bot.
In simpler terms, microformats are basically data formats that allow specific information or content on your website to become more accessible for search bots or crawlers.
EXAMPLE: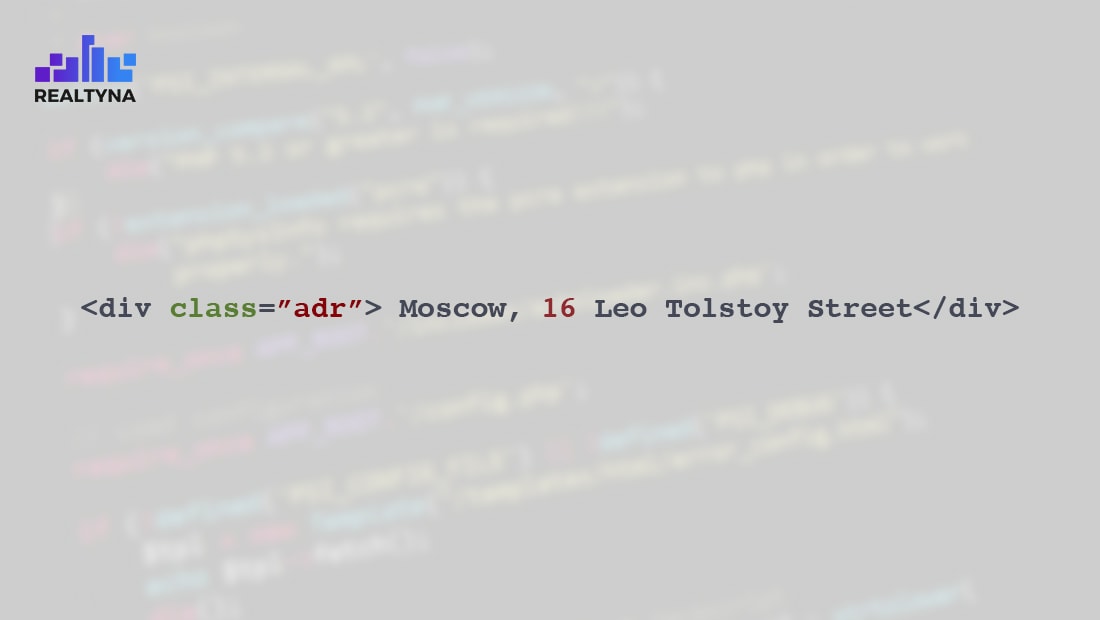 In this example, the class attribute was added to the <div> HTML element. The value of the attribute is the name of the property stipulated by the microformat. As a result, the search robot will be able to interpret the content of the element as the value of this property. Or the robot will be able to understand that the address stated in the example belongs to that specific property. This is an example of a microformat.
NOW LET'S DEFINE SEO.
SEO stands for "search engine optimization." It is the process of getting traffic from the free, organic, editorial or natural search results on search engines. So what makes for a good SEO?
LUKE'S TIP:

HOW DOES MICROFORMAT AFFECT SEO?
Now let's relate the two. How does Microformat affect real estate SEO? While there is a long list for that, below are the most important reasons.
use of Microformat acting as like "labels" or "markup" to your webpage. It creates identity regions from your page, which in turn helps crawl spiders understand your page better.

Occupy valuable real estate in a search results page.

Improves local search marketing efforts for local businesses interested in business directory listings in local search engines like Google Local, Bing Local, Yahoo Local, Yelp and Urbanspoon.

Improves the visibility of business reviews in relation to user searches for you, and your business or organization

Improves the visibility of local events in relation to user searches for you, and your business or organization
AND HOW DO WE MAKE THE BEST OF THE MICROFORMAT AND SEO?
With the rise of tech era, people are even more aware of having access to all information with a few pitter-patter clicks.
Businesses have risen to these demands and people in the Real Estate field are among the many who have decided to invest hundreds and thousands of dollars in making sure that their website is of top notch quality in terms of features and usability. But this is all for nothing if your website doesn't appear on the first 5 pages of google results. Name a person who even bothers scrolling down or heading over to the second or third page search results.
This all emphasizes the importance of SEO value. Earlier I had already explained the importance of it in this day and age. Realtyna understands the needs of each individual client to not only have a feature-rich real estate website but also to appear at the top of search results in order to sell their listings and of course make the most of their financial investment on their website.
As is our goal of providing only the best for our clients, we have an integrated microdata feature on our WPL Pro so our clients can make the best of their listing's SEO Value. You can enable this feature on WPL Pro, feel free to refer to this Knowledgebase article for further instructions.