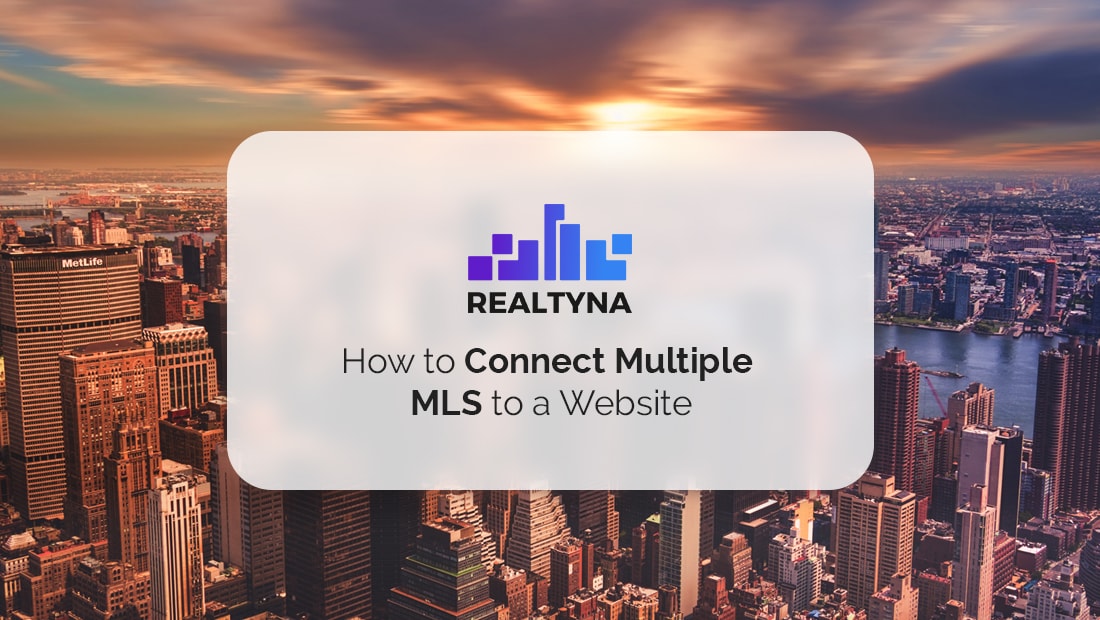 How to Connect Multiple MLS to a Website

Posted at 10:43h
0 Comments
If you are a real estate agent or broker, you know how important a website is. Integrating listings with an organic, raw connection to your MLS will be the backbone of your digital lead generation. There's already a lot of information out there to help you connect your MLS listings to your website. But what if you wish to connect more than one?
This is a common question and concern we receive from clients at Realtyna.
Just a few days ago we received this email,
"Hello,
Thank you for responding, I had several questions as I've seen Realtyna before but not sure if it can accomplish exactly what I need.
I need a plugin which can combine multiple different feeds into one site/server. Meaning, if I was using Realtyna and the Organic MLS product, could I load both TREB IDX Listings and CREA DDF Listings? Would I be able to include, in the future, listings from the Chicago Real Estate Board for example?
Does the plugin need to be connected to your server for it to function? Or can I install this and run my own Cron Jobs and store all of the data on my own server?
Thank you very much in advance."
LUKE'S TIP: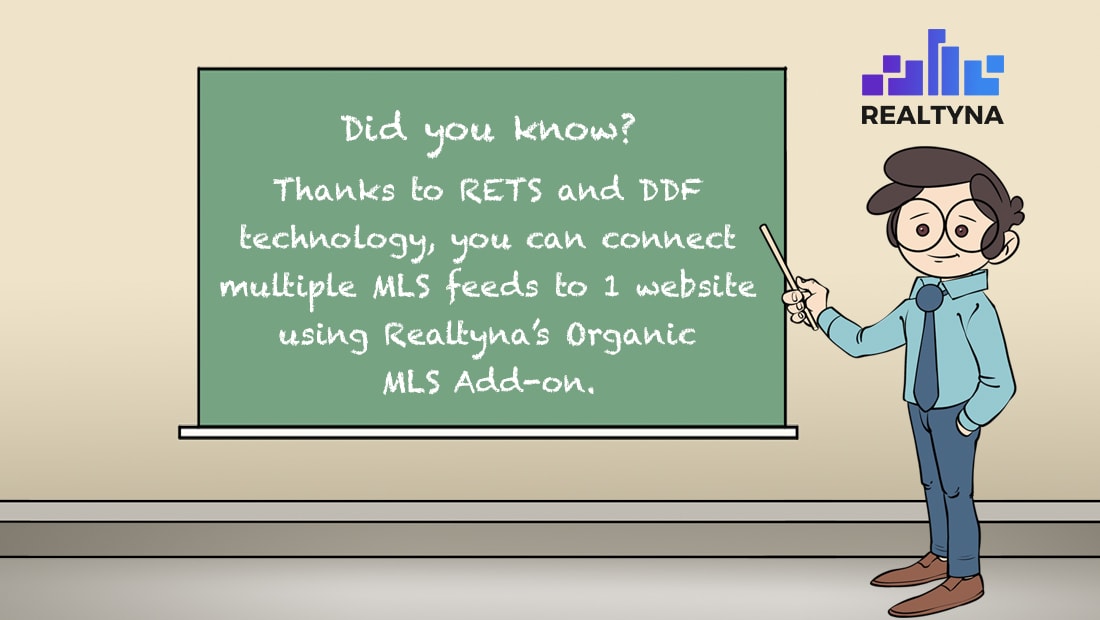 For your convenience, I have outline the answers to these 3 common questions.
1- What is the best solution to combine multiple MLS feeds from different MLS boards into one feed/website?
Thanks to RETS and DDF simplifying the method of integrating MLS listings, your multi-feed needs are easily covered with Realtyna. With WPL Pro + our Organic MLS Add-on, you have the option to integrate unlimited MLS feeds off the bat.
This works by sending these feeds through our reader which then turns it into coherent, readable data.
Step 1: Decide which MLSs you want integrated and get the RETS/DDF feed access from them.
Step 2: Call Realtyna to start the integration process.
Step 3: Wait for installation.
Step 4: Enjoy.
You can read more about it in WordPress Plugin With Multiple RETS Feed Support. If your vision extends past a few MLSs or hoping for a national feed, consider reading about Realtyna's Data Feed Integration and how it can help solve your problems (and possibly save you some money).
2- Can I add another MLS in the future?
A huge advantage of Realtyna is that you can expand your market and add any MLS at anytime. You will have to go through the same procedure previously mentioned, but our team will be happy to assist you when you are ready to grow.
3- Do I need to use Realtyna servers?
No. You have the freedom of choice when you choose Realtyna. When it comes to servers, you have 2 options.
– You can opt into Realtyna's Web Hosting. With this service, you can be sure that your servers will be up to date and optimized for the products you have.
– Your own hosting, provided that it meets certain requirements, and the ability to run your own Chron Jobs.
Either way, you will have full and complete access to all of the data and updates. No middle man, no worries.
BONUS- What are other important things to note?
-All Realtyna products are flexible and fully customizable. This includes integration. You have the opportunity to set mapping details and filter the specific kinds of properties you want to be pulled from the MLSs you choose. Additionally, everything is editable and these maps can be changed, should your market require them to.
-Organic integration means that your listings are being pulled straight from the MLS, to your server. This provides you with thousands of unique, indexable pages that will help boost your SEO and rank on Google.
-With Realtyna, you will enjoy one-time payments. This means that you own all data and products for life, lifetime updates and free support for 1 year. (Unfortunately, services like hosting and your MLS, will likely require periodic fees. These fees are the responsibility of the client.)
Are you ready to make the multiple MLS jump? Contact us today!
Did we miss anything? Have a burning question that we haven't answered here? Leave a comment and we will get back to you!