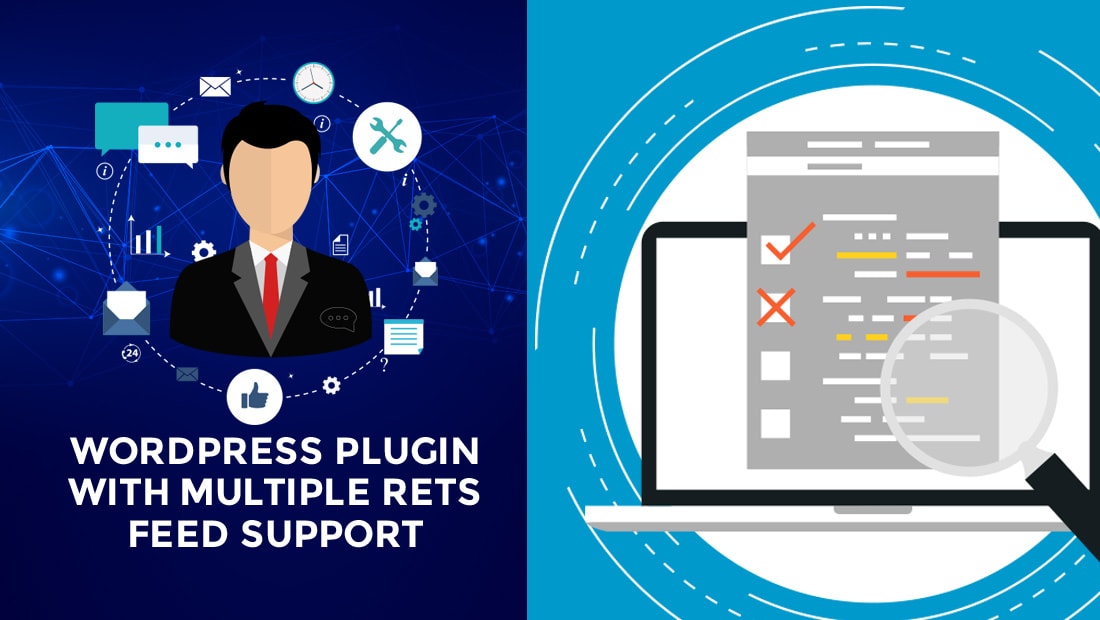 WordPress Plugin With Multiple RETS Feed Support
Posted at 17:26h
0 Comments
WordPress Plugin With Multiple RETS Feed Support
Realtyna's Organic MLS Integration for WordPress offers multiple RETS feed support.
This means if you are an agent or broker who is a member of multiple real estate boards you can import and host listings from each and co-mingle them into a single searchable database (as long as it is not prohibited by your MLS).
This can give your users the ability to search properties across state lines and compare properties from a wider range of sources.
It also can transition your real estate website from a simple site hosting IDX search to a powerful real estate portal offering listings across a region.
WHAT IS ORGANIC MLS INTEGRATION?
Organic MLS Integration is a software suite for WordPress that can connect your website to an MLS database via RETS, import listings, and display them for front-end user searches.
Because these listings are indexable by search engines, Organic MLS Integration offers you the strongest possible SEO foundation for your site: https://realtyna.com/blog/best-wordpress-idx-for-seo/
Because it utilizes a direct connection to your MLS, there is no better listing accuracy: https://realtyna.com/blog/9-reasons-to-do-organic-idx-integration/
HOW DOES IT WORK?
Organic MLS Integration will connect to the RETS database with login credentials issued by the MLS. The listings data will be imported via cron jobs, stored in tables on your website server, and updated at a regular interval. The listings then will regenerate on your site in the form of an indexable WordPress page: https://realtyna.com/mls-integration-for-wpl/
Organic MLS Integration offers a suite of options to personalize your listings display. For example, you will have the ability to:
1) Define new fields to add to your listings
2) Change the style and order of your search bar
3) Choose what page to display your IDX search
4) Toggle contact agent preferences
5) Add new options to sort property results
HOW DOES IT SUPPORT MULTIPLE RETS FEEDS?
All you need for Organic MLS Integration to support multiple RETS feeds is login credentials for each feed. The software will connect to each database, import listings from each, and display them together on the front-end. There may be some data standardizing necessary as each RETS database is slight different, but this process is completed by Realtyna engineers complimentarily with your purchase. Whether you have all of your feeds ready now or are looking to add new ones progressively over the coming months or year, we can accommodate your business model and growth plans.
WHAT ELSE DO I NEED TO KNOW?
Hosting listings data from multiple RETS feeds may require a hosting upgrade as the new data load could surpass 100GBs. The software can support third-party hosting that meets the following system requirements: https://support.realtyna.com/index.php?/Default/Knowledgebase/Article/View/529/28/system-requirements-for-using-wpl
Realtyna also offers hosting optimized for Organic MLS Integration. You can find a detailed breakdown of our plans here: https://realtyna.com/hosting/
You also should know that Organic MLS Integration can support listing imports from third-party databases via the Data-Importer Add-on: https://realtyna.com/data-importer-for-wpl/
This means if you have your own database of listings, it could be integrated on your site with the listings from the MLS.
Contact us for a free trial of Organic MLS Integration or check out our portfolio to see how your site might look with multiple RETS feed support: https://realtyna.com/portfolio/