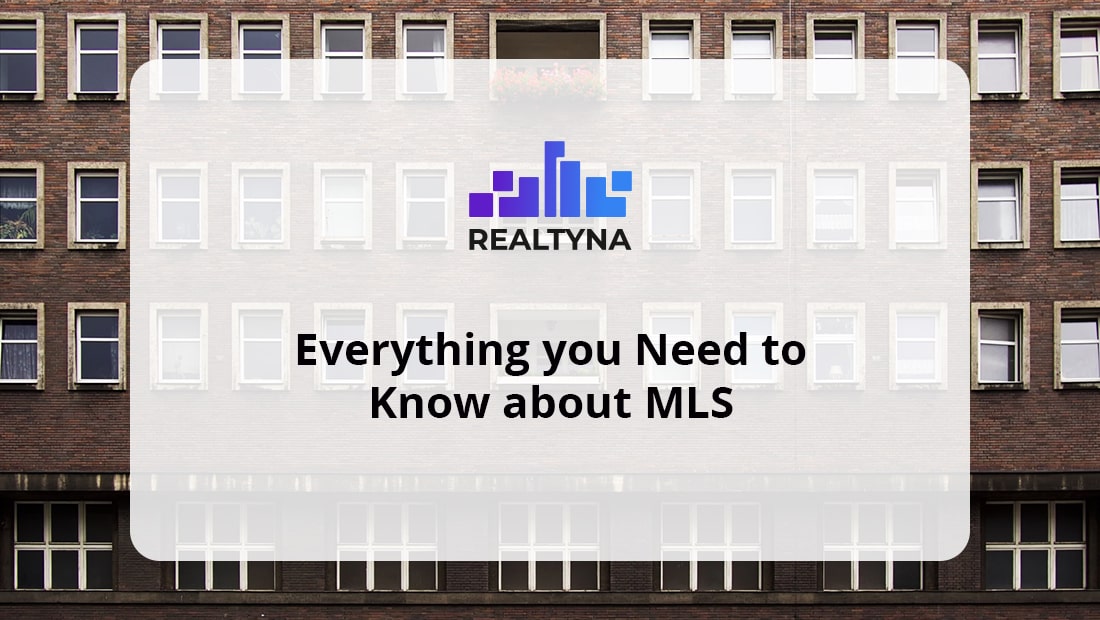 Everything You Need To Know About MLS
06 Feb 2020

Posted at 11:00h
2 Comments
Real estate is an ever growing business and there is always more property to buy or sell. In a big country like the US, there are millions of deals taking place every day. This means there is a gigantic amount of property listing data which needs to be moderated in one way or another. This is why there are Multiple Listing Service across the States to ease this process.
What is MLS?
A Multiple Listing Service or MLS is a provider of authorized property information in a region or state. An MLS provider offers a gateway to accurate and trustworthy information.
An MLS usually covers an area supervised by a Realtors Association, A realtor's committee or a Board of Realtors.
The aim of creating MLS has been to provide a valid source of real estate data in the region and avoid distortion of data related to listings in a region.
MLS have strict regulations in place to protect MLS data and in most cases only licensed realtors and agents can have access to MLS data.
If you want to know how you can become a licensed agent, read How to Get a Real Estate License?
How Many Multiple Listing Services Are There in the US?
The answer to this question will depend on the time you're asking this. Currently, there are about 650 MLS across the nation. This number goes up and down as more MLS emerge in some areas and existing MLS merge together.
You may wonder why there are so many MLS in the country. The answer is quite simple.
Despite the fact that there has been so much done to standardized real estate business, it is a decentralized industry. Plus, there are so many rules and regulations in different states which has made it impossible to have one common provider for all the country.
To find out your MLS, check out the list of MLS in the US.
Why Should Agents and Realtors Join Multiple Listing Service?
There are so many benefits to MLS. Through Organic MLS integration, your website is not only able to provide accurate listings information but also ranks better in Google search results.
MLS subscribers enjoy updated listings, latest technological services and continuing education.
To find out how you can rank better on Google, please check out the following:
Are there MLS in Other Countries?
Yes. Although there is no clear definition for an MLS worldwide, there are a handful of countries around the world who enjoy the benefits of MLS. Most cases MLS are provided by private companies and are just validated or approved by authorities.
What is MLS Grid?
Major MLS in the United States decided to form a partnership in order to consolidate real estate data and integrate their standards. MLS Grid was founded in 2016 and currently has the following members:
Austin MLS (Austin, TX)

Carolina MLS (Charlotte, NC)

Heartland MLS (Kansas City, MO)

MARIS (St. Louis, MO)

MIBOR (Indianapolis, IN)

MRED (Chicago, IL)

MFR MLS (Orlando, FL)

NorthStar MLS (Saint Paul, MN)

NWMLS (Seattle, WA)

Realtracs (Nashville, TN)
Members of MLS Grid have all made their switch to RESO API as the most updated and secure means of achieving MLS data.
To know more about MLS Grid, please check out MLS Grid: A Game Changer in the industry
How Do I Access Multiple Listing Service?
To access MLS data on your website, you should follow these three simple stages:
Contact your MLS

Make the payments and do the necessary paperwork

Get MLS data on your website through a technology of your choice (read below)

Enjoy updated and reliable Listings on your real estate website
What is MLS Integration?
To access this valuable source of information on your website, you need the relevant technology.
MLS integration refers to the service through which you get MLS juice running on your website.
There are a couple of options for your website. There are Organic and NOT Organic options.
Real Estate Standard Organization or RESO has been the sole provider of technologies for this purpose. Its products RETS, RESO Data Dictionary and RESO Web API have made MLS integration possible.
Realtyna is an authorized vendor of RESO products. It can help you integrate MLS into your website with ease. Contact our support team for more information.
As for the technologies, you have the following choices:
RETS

. this is a standard offered by RESO. Using RETS you can get the MLS feed in a few clicks. To know more, please read

How to get RETS Feed.

RESO Web API

. This is the most advanced standard offered by RESO. It is relatively more secure and cost effective than other solutions. To know more about it, continue reading

What is RESO API!

If you want to know why agents and realtors switch to RESO

API

, then check out

Five reasons to switch to RESO API Now

iFrames

. This is the most basic method to get MLS data. It is technologically outdated and information received through it is not indexed by Google. In other words, it is not organic data and will not be ranked by Google.
Check out How to Integrate MLS listing for know-hows.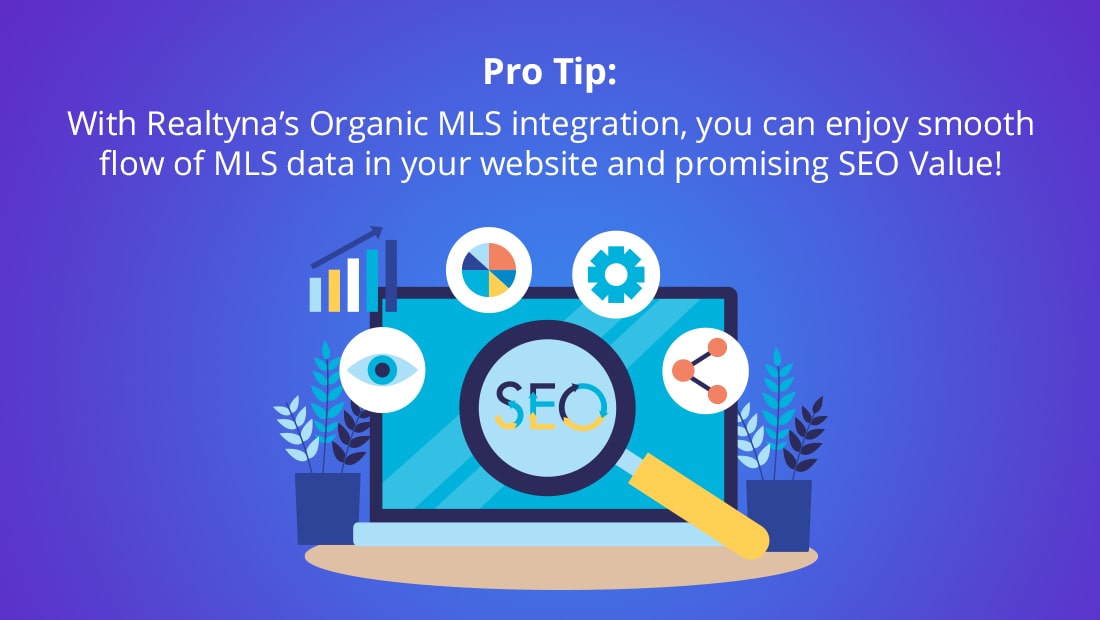 Are There Any Fees for Multiple Listing Service?
Maintaining a database like this takes so many resources and this is mainly why MLS data comes with a fee. The fee for MLS is different across the country and based on the number of external services, MLS have different price tags.
To more about fees and dues related to MLS, please check our MLS Access Fees!
What is the Difference Between an MLS and a Realtors Association?
A Multiple Listing Service is a technology company which provides accurate information to listings databases.
A Realtors Association or Board of Realtors is a group of elected realtors who function as a management panel to integrate services and protect the rights of realtors in a state or community. In so many cases, BARs or Board of Realtors are also moderators of MLS in a state. In larger states, there might be more than one MLS. Some MLS also over areas in another state.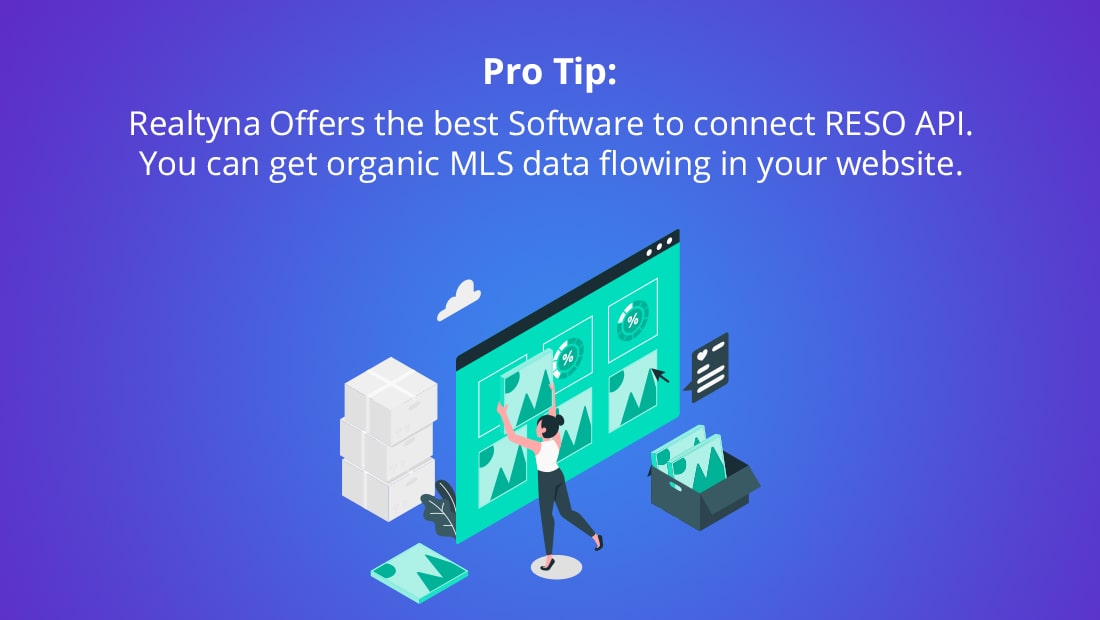 Can I Get Multiple Listing Service Without a Realtor?
As you might have heard, you need to be a licensed member of the National Association of Realtors to be able to access this information.
If you are not one, you should get this information through a member. Your best chance is contact a realtor and negotiate the terms of having your property listed on MLS. Read the following article to understand your options: How Can I List my Property on the MLS Without an Agent?
Why Should I Care?
So, we are now familiar with MLS and its applications. MLS is the most trustworthy source of listings data and plays a significant role in your real estate business.
As an agent who needs to bring leads to her or his website, an MLS feed can add credibility.
If you opt for Organic MLS Integration, then you can also enjoy high rankings on Google.
If you need to know how to build a website and run MLS data on it, then I highly recommend you read How to Build an IDX website!