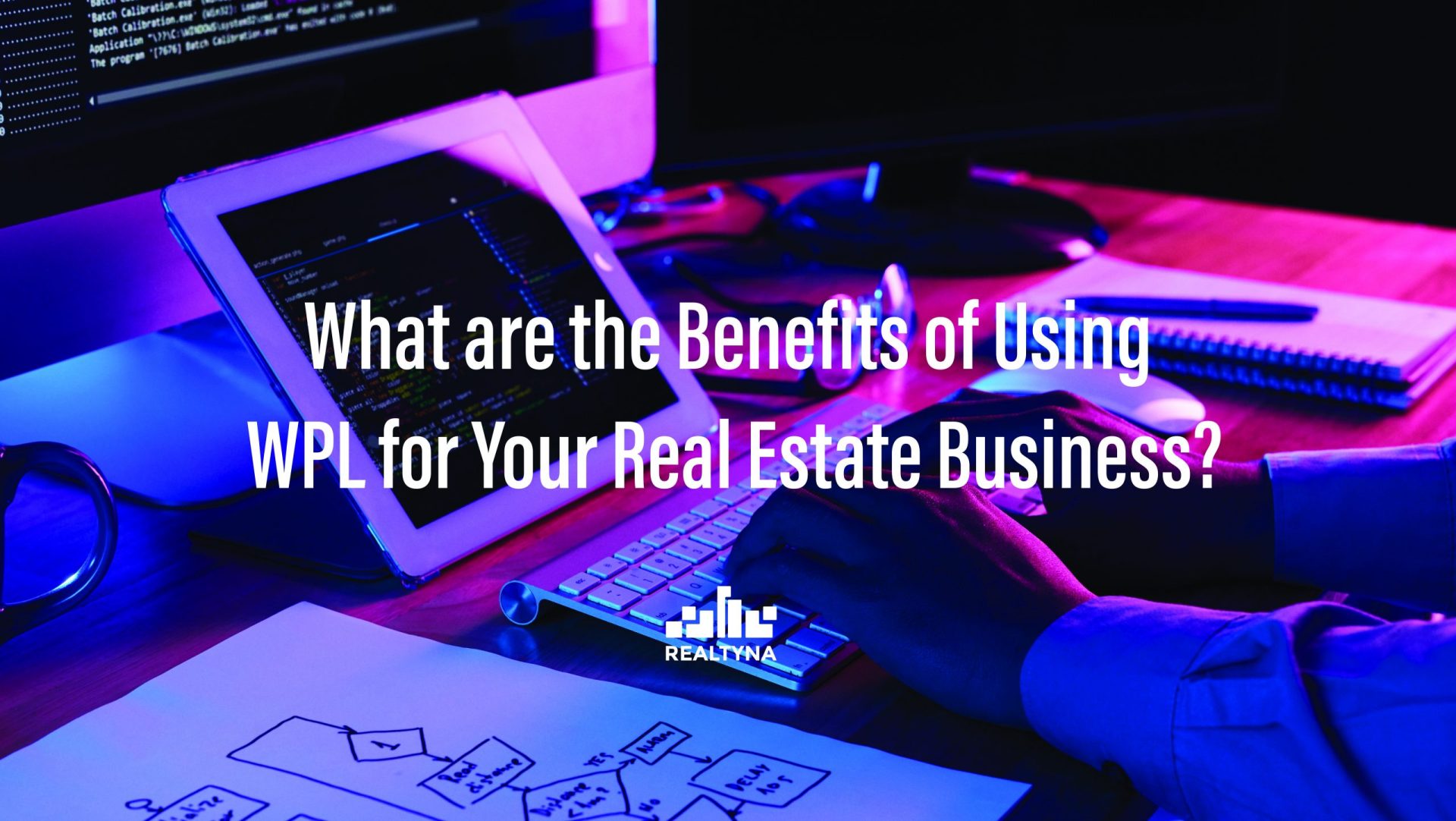 What are the Benefits of Using WPL for Your Real Estate Business?
17 Dec 2020

Posted at 11:00h
2 Comments
In the 21st century, constant evolution became the most important aspect of the real estate industry. Developing creative and innovative strategies and distinguishing oneself from other companies with successes and achievements is the main goal of the real estate business. In a modern business environment, achieving all of this is impossible without a good web-platform.
Building a good website is a complex procedure for developers. They have a lot of design and options on their mind. Realtyna offers you a unique opportunity to make your website more flexible and effective by using the WPL platform. In this blog, we will talk about the benefits of using WPL for your real estate business.
What is Realtyna's WPL?
The WPL WordPress plugin is one of the most efficient and scalable real estate platforms for WordPress. It gives you an opportunity to transform an ordinary WordPress site into a real estate powerhouse with IDX features. WPL, with its unique features like landing page creation, convenient customization, and server optimization, allows you to house millions of listings on your website, define new listing types, and create your own features, etc. All of this provides you with strong SEO capabilities to help you climb the search engine results list.
Customization Service
What sets WPL apart from all other similar products and makes it unique is the customization service. The real estate industry is constantly focused on continuous communication with clients. Realtyna strives to take care of your interests and make your business successful. That's why Realtyna's WPL offers a customized service for your real estate website. Everything on your real estate business website is 100 percent customizable. It's the most convenient platform for customization. This makes the process easier and more efficient especially when considering WPL's many other features.
Add-on Options of Realtyna's WPL
In order for your real estate website to function successfully and efficiently, it is essential that it includes all the necessary information about your offers to the customer. This requires the creation of a simple but informative web-platform. WPL comes with a lot of add-on options that take care of different needs your real estate website may have. WPL also offers a number of optional advanced lead capture features including: unique and customizable SEO friendly URLs for listings, print features, agent contact forms, and a walk score, etc. Using WPL means transforming your ordinary web-site into a real estate powerhouse.
Compatibility with MLS Integration
WPL is compatible with all the methods MLS Integration provides. This means that there is a real data transfer from the MLS to the real estate website and all the listing information loads directly from the MLS provider. WPL compatibility with RETS also provides as many updates as permitted by the MLS, feeding your site with the most up-to-date information. In addition, one of the most important features MLS integration has is that it will help the website to be seen more in the results of a Google search. WPL can operate with all of these features. You can pair WPL with Organic MLS Integration to connect to your MLS and import listings. All this will make your web platform more flexible, efficient and successful.
There is so much you can do with WPL to make your website flexible, effective and comfortable. Using WPL can take your real estate website functionalities to a whole new level.
I hope you enjoyed reading this article. Should you have any questions, you can always contact our team. We are always ready to help you and make your real estate business successful.
Did you find the information useful? Check our blogs: Realtyna's WPL API and Its Benefits for Website Developers and WPL in a Nutshell.