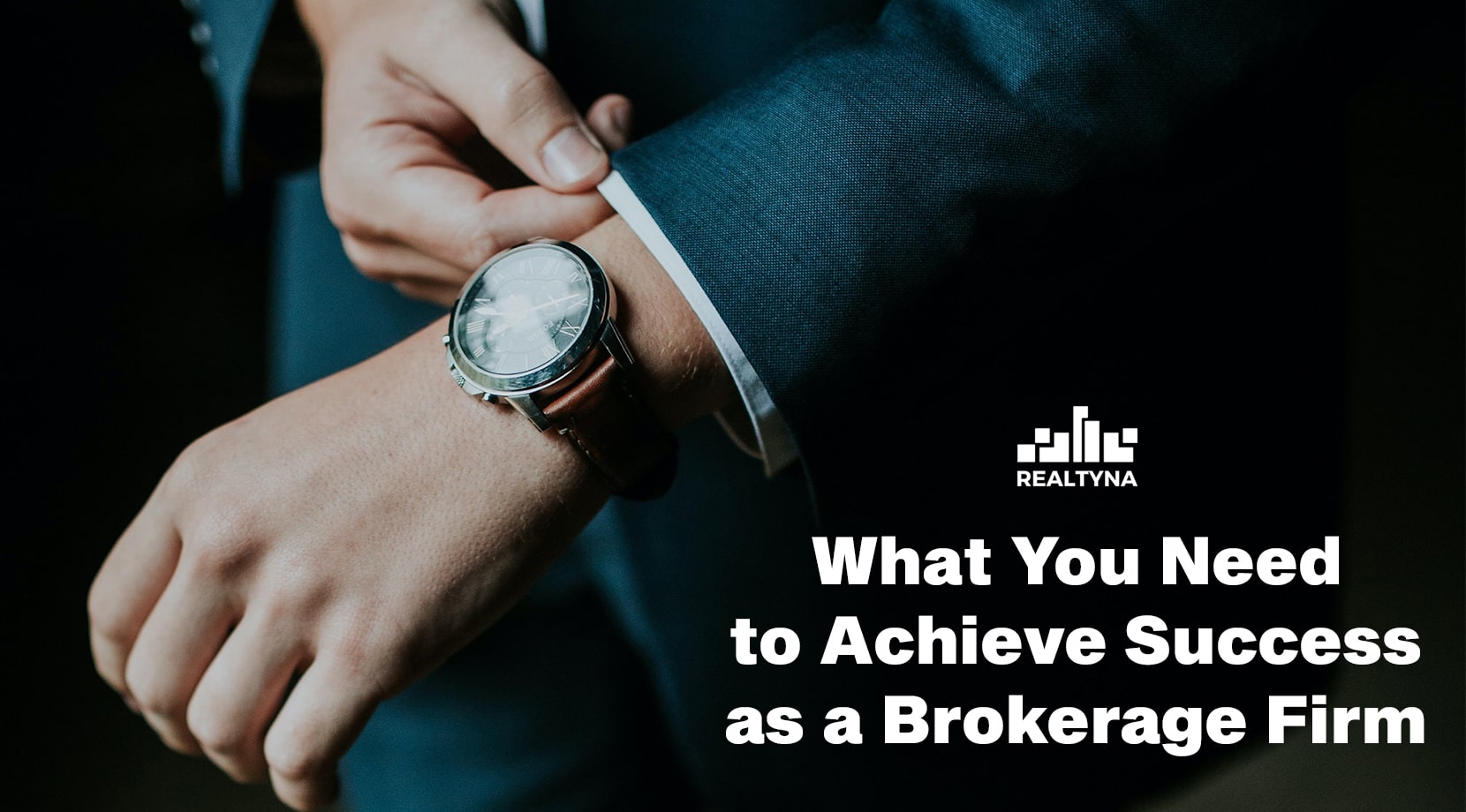 What You Need to Achieve Success as a Brokerage Firm
12 Feb 2021

Posted at 11:00h
0 Comments
Nowadays, there are many brokerage firms with real estate websites in the U.S., and they do have competition between each other. But well-known real estate brokerages have their own tools to stand up and be the example for the rest of the brokerage firms.
What do you need to have on your real estate website? Quite simply, you need as many Add-ons as possible just to ensure that you are giving information to your customers. You should build up the site the way to help your agents and potential clients. The site will ensure clients that you have a good company so that they will work with your brokerage firm.
Successful Brokerages
Relationships between customers and agents start as soon as customers enter a website or brokerage office. This means that if websites are built up very well and potential clients like their structure, then there is a huge chance that they will become clients as well.
Today, we will discuss the main tools to become a successful brokerage firm in the U.S., and we will try to analyze the tools necessary to be an example for other brokerages. Most probably, there are three tools you need to become a successful brokerage company.
3 Things You Need to Become a Successful Company
Communication is the first tool you need while running a brokerage business. Communication determines the relationship between customers and agents. If communication skills are not on the highest level, then it can definitely cause a reduction in business.
Good management skills is the second tool. Every human being likes good management. When they see that agents or brokers have management skills, they are more likely to become customers of the company in general.
A friendly environment between employees in the company is one of the key ways to become successful. There should be a good, calm environment that does not stress employees but rather cheers them up. If every employee of the company is happy in his\her everyday life and office environment, they will be more successful in their jobs. This will definitely affect the company as well.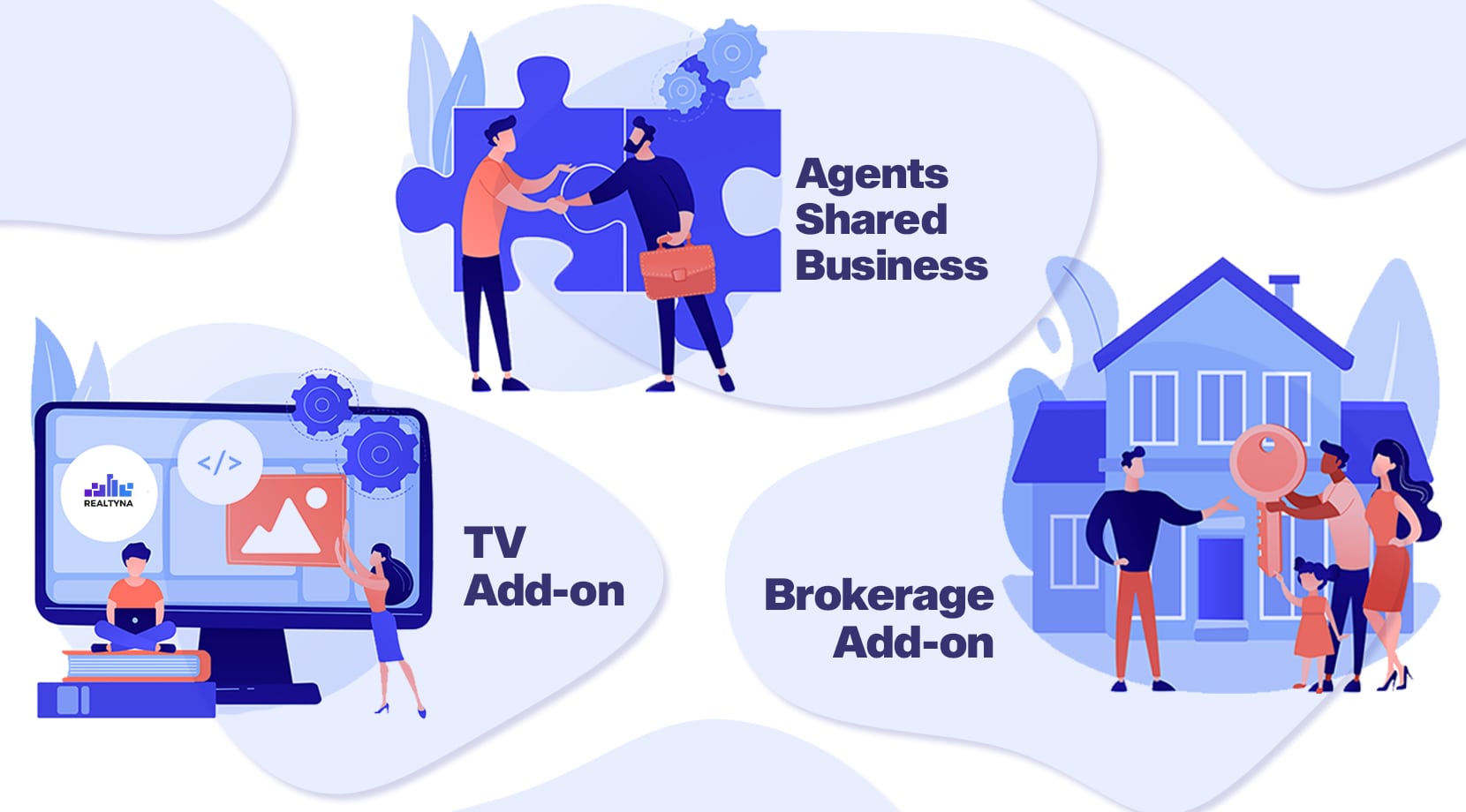 Useful Tools for Office and Website
Most brokerages try to have a simple but beautiful office interior. Without a doubt, clients want to see a calm environment in the office, which requires minimalism as well. For the office solution, Realtyna suggests our TV Add-on. With the help of TV Add-on, you can simply send your MLS listing and your website to the big screen. This is a useful tool when you want your website's listings to be displayed in the lobby of your office, or at an event like an open house.
When you have a real estate website, you definitely need Brokerage Add-on. This Add-on allows agents to edit listings and agent listings as normal users.
Agents Shared Business is useful when you have multiple agents. Clients want to see as much information about agents as possible. With the help of Realtyna's Agents Shared Business, you will have an opportunity to provide several agents and their information on the listing details page.
Membership Add-on allows you to define different types of membership packages on your real estate website. There are several criteria you can define like membership validity period, payment gateway, and user types. This is a very useful tool for managing memberships based on your market needs.
Final Words
This is how some of the biggest real estate websites in the U.S. managed their own policies to be the example for other real estate websites. Want to follow them in success? Read more information here.